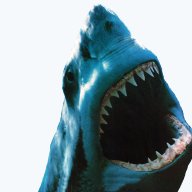 Last Activity:

Jul 23, 2017 at 4:52 PM
Joined:

Oct 29, 2006
Messages:

5,290
Likes Received:

30
Trophy Points:
Location:

Occupation:

Sw/digital h/w sr. Design engineer, ret.
gr8tfly was last seen:

Jul 23, 2017 at 4:52 PM
Loading...
Loading...

About

Location:

Occupation:

Sw/digital h/w sr. Design engineer, ret.

Apple is my life. 

And a few other things...

But also: I'm a Com Inst rated pilot with 1200 hrs in PVT Glider, COM INST SEL. We've owned Grumman T-Cat, Citabria KCAB aerobatic rated, then (prob fav) a Super Decathlon 8KCAB (much more capable aerobatic plane). I've also logged time in an eclectic list of planes ranging from custom unlimited monoplanes to Beech Staggerwing, to a handful of Pipers, Cessnas, and Grumanns. Wife and I both earned our IAC competition patches "with stars" in all levels through Intermediate. Next earned COM in our '67 Mooney M20E before getting out of the aircraft ownership business. Finally earned my COM INST in a C-182. Haven't done much since about 1998, then certain medical issues hit and between that and the cost, haven't resumed operation. Such as it is these days.

I think my signature covers Mac and their related small computer and device experience pretty well. Still have working Mac SEs, IIsi/ci, G3/G4 servers, Titanium PowerBooks, and many more. They run OSs from Mac OS 3.8-9, and all of the versions of OS-X. Most of my early s/w engineering career was spent on low-level ASM, even implementing a small RTOS in Z8000 ASM (program storage in banks of 32KB (yes

K

)). Pascal, Ada, 'C', 'C++', MFC (CPP), HB BASIC, and other bits and pieces. Though I've kept up with Apples tech (especially the last several WWDC lectures), I still haven't jumped in with both feet. As an aside, though mostly a Sr. s/w engineer, I never been too far from a 'scope at a minimum, logic analyzer – better, plus a variety of GHz spectrum analyzer, signal generator, and the like. Many times acting h/w support during s/w integration for other colleagues.

Oh, and I had built and still own a working MITS Altair 680b 6800 based computer. Circa 1976. Designed and built a parallel port for testing Data Products line printers and did same for a 32KB DRAM. All nicely wire wrapped. Bought VTL (Very Tiny Basic - fit in 3/4KB of UVEEPROM) for it, but after the memory expansion was able to tape load a nice relatively full featured BASIC (wish I could remember their name. It was 1981, I think).

Also an avid and sometime semi-pro photographer. Latest upgrade was to a Canon 70d.

I keep up with the tech news (mostly Mac related, but anything tech will get me reading – Astronomy, space flight (go Space

X

), physics, electronics, fab, microarchecture, those sorts of things.

Additionally, am a licensed amateur radio operator holding the rating of Amateur Extra. And I daubbled in high-power rocketry. Though out of date, I held a Level II license. My last 'j' engine flight hit several hundred MPH and over 4,000', iirc.

Well, after 9 years at MR, I've finally put something about my technical background up here. Oh yay. Just shy of a résumés, though I tried to keep it to relevant background for some of my more technical posts made here over the years.

Interact

Signature

Macs from 1984 to 15" Retina MBP 768GB SSD 16GB RAM
Newton to iPods to (ordered) iPhone 7 256GB Jet Black
128GB Wifi iPad Air 2; 42mm Space Black SS Watch w/ SB Link Bracelet

Loading...