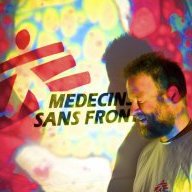 Last Activity:

Oct 15, 2018 at 8:19 AM
Joined:

Oct 19, 2011
Messages:

120
Likes Received:

124
Trophy Points:
Home Page:

Location:

Occupation:

Nurse
purplehaze0 was last seen:

Oct 15, 2018 at 8:19 AM
Loading...
Loading...

About

Home Page:

Location:

Occupation:

Nurse

My name is Andy Dennis , I am a Staff Nurse on the Endoscopy Unit at Harrogate District Hospital. I also work with Medecins Sans Frontieres (Doctors Without Borders).

MSF is a non political, non religious medical organisation working in around 60 countries. Caring for those suffering through conflict, epidemic and natural disaster.

I have worked with MSF in Uganda (2005) South Sudan (2008 & 2013) and in the Ebola outbreak in Sierra Leone in 2014.

The first mission was based in Displaced Persons camps in the north of Uganda.

In the second I was involved in setting up health care clinics in South Sudan on the border with the Democratic Republic of Congo. The populations of both regions were terrorised by a rebel group called the Lords Resistance Army who have maimed tortured, displaced or killed millions over a 20+ year period.

My 2013 mission was spent running the Nutrition project at Leer Hospital in Unity State, South Sudan. The Hospital was attacked and destroyed in January 2014. MSF is already busy rebuilding.

In November - December 2014 I spent a month working in MSF's Kailahun Ebola management Centre in the most moving month of my life.

In 2011 I set out to raise £16,800 for MSF . This figure represents the £1400 per month to put TWO volunteers in the field for one year. The goal of £16,800 was passed rapidly due to the generosity of hundreds of incredible people who care enough about others to help. We are now heading towards the £55,000 mark and I see no reason to stop. Its fun and it works. I have therefore reset the goal as £100,000 and will keep going until it is achieved.

I decided to make the focus of the fundraising a walk from Amsterdam to Barcelona (chosen as they are the HQs of the two sections of MSF for whom I have worked). It is a distance of around 2000 miles including a 400 mile section over the Alps.

The walk took three and a half months to complete and was a truly remarkable experience. I met some beautiful people whose care and kindness for a stranger was touching in the extreme.

On 11th November 2014, I left for Sierra Leone and worked for one month in Kailahun's EMC the largest Ebola treatment Centre in the country. It is projects like this that function purely because of the donations given to MSF.

In 2016 I will be hitting the road again for MSF when I will cycle around 4000 miles across the USA. This is the new focus for the fundraising and will be a significant challenge.

I fund all aspects of the my projects myself and ALL of the money donated goes to MSF.

If you wish to know more about the walka2b project, have a look at my website :

www.walka2b.co.uk

Interact

Loading...