I recently purchased an
Acer 32" 4k B326HK
display for Macbook Pro early 2013 (retina, Nvidia GT650M, 10.10.1). Very nice monitor, but connected via mini DP or DP the 4k mode only works in 30Hz. The display is capable of 60Hz at 4k.
Does anyone use this display with Mac hardware? I could not find much or any evidence of it.
It seems like it may not be correctly detected by OSX. Interestingly, Display tab of System Information reports the wrong monitor display physical size and resolution, System Report though shows 3840 x 2160 @ 30 Hz and there is no option for 60Hz. I tried connecting using HDMI, there it showed the 60Hz at 4k option but nothing would show on the monitor itself.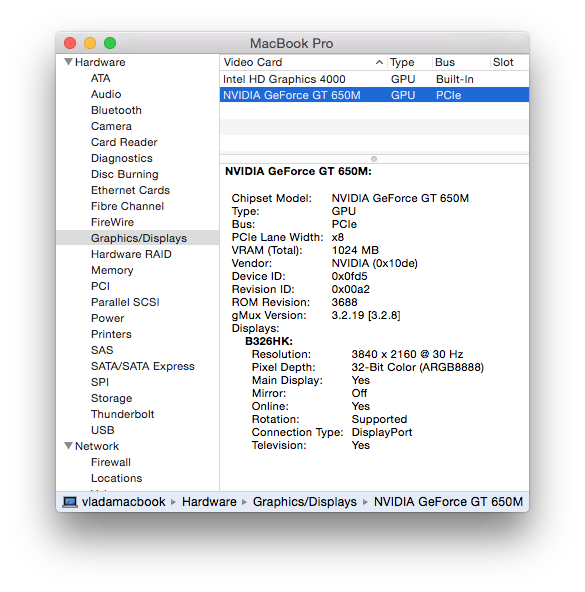 I am thinking about tinkering with SwitchResX and create a custom resolution. But before this "dangerous" game I wanted to see if someone has actually figured this out.