macrumors 6502a
Original poster
So, first of all I'd like to point out that - yes, I'm fully aware that running a beta comes with a few compromises, and I accept that of course. Just saying to those who are gonna blame me for 'complaining' while running a beta.
Anyway. So, yesterday I decided to reset the settings on my iPhone to make it feel a bit more 'clean' (and it has helped a bit so far by the way). But then I stumbled across a little issue. Every time I switch to another keyboard now, I see this: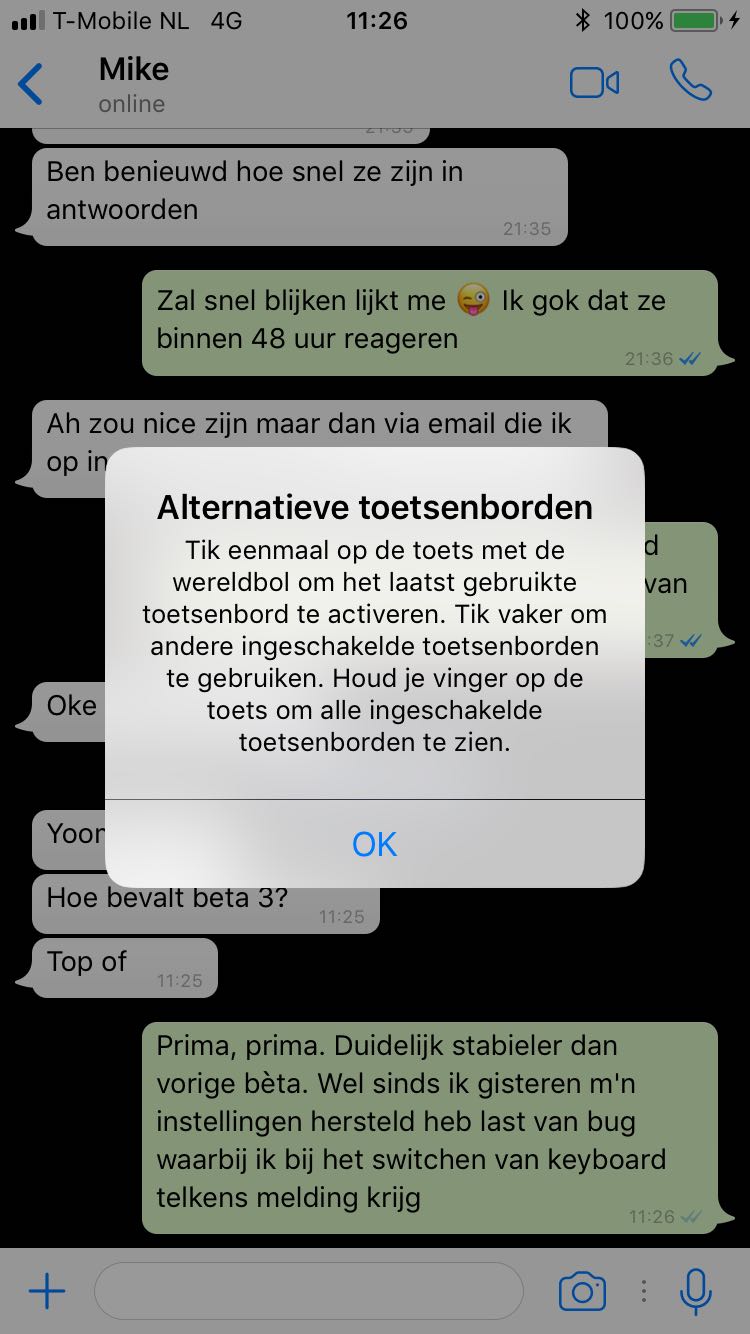 And yes, it's pretty annoying. There's some sort of workaround: if I tap and hold the world icon and choose another keyboard from the list, the message won't show up. But I got used to simply just tapping that icon. Which now results in this message popping up every single time.
My question: is there a fix for this?