macrumors member
Original poster
UPDATE March 22nd: Removed.
A certain fruit company has notified me that they don't like my app,
Battery Health
, and that I have a few days to remove all power-related information from it (which would make it useless). Otherwise it will be permanently removed from the App Store within a few days.
If you'd like to own the only app on the App Store that provides real battery health, cycle count, and charging speed information for iOS devices, you have just a few days left. I've reduced the price to $0.99 from now until it is removed.
NOTE: The app will continue to function after it is removed from sale, and you will be able to download it on additional devices, etc. Unfortunately they will not approve any updates/improvements going forward, so this is an as-is deal.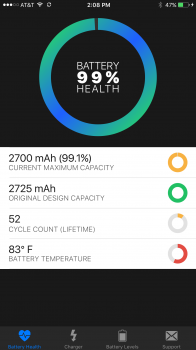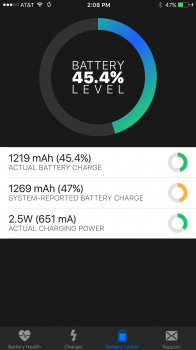 Last edited: