Hello,
I've just able to install windows 10 on my external thunderbolt 3 nvme ssd by watching 9to5mac's this video;
I just used Parallels instead of VMware since it doesn't let me connect tb3 drive.
However, when I boot windows 10 from the external drive for the very first time, it always crashes giving me this blue screen;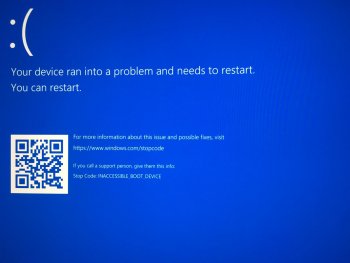 I have already disable secure boot from macOS. Any suggestions?