I installed Catalina last week and since then documents are not syncing to my iPhone and iPad.
However if I open something on either the iPhone and iPad and save it to the files folder it will sync to the files folder on the other iOS device.
Another thing I have not noticed is that since installing Catalina the size of the documents has shrunk, please see photo.
One final thing, the "circle" next to iCloud Drive will not close completely.
Any help would be appreciated, thanks.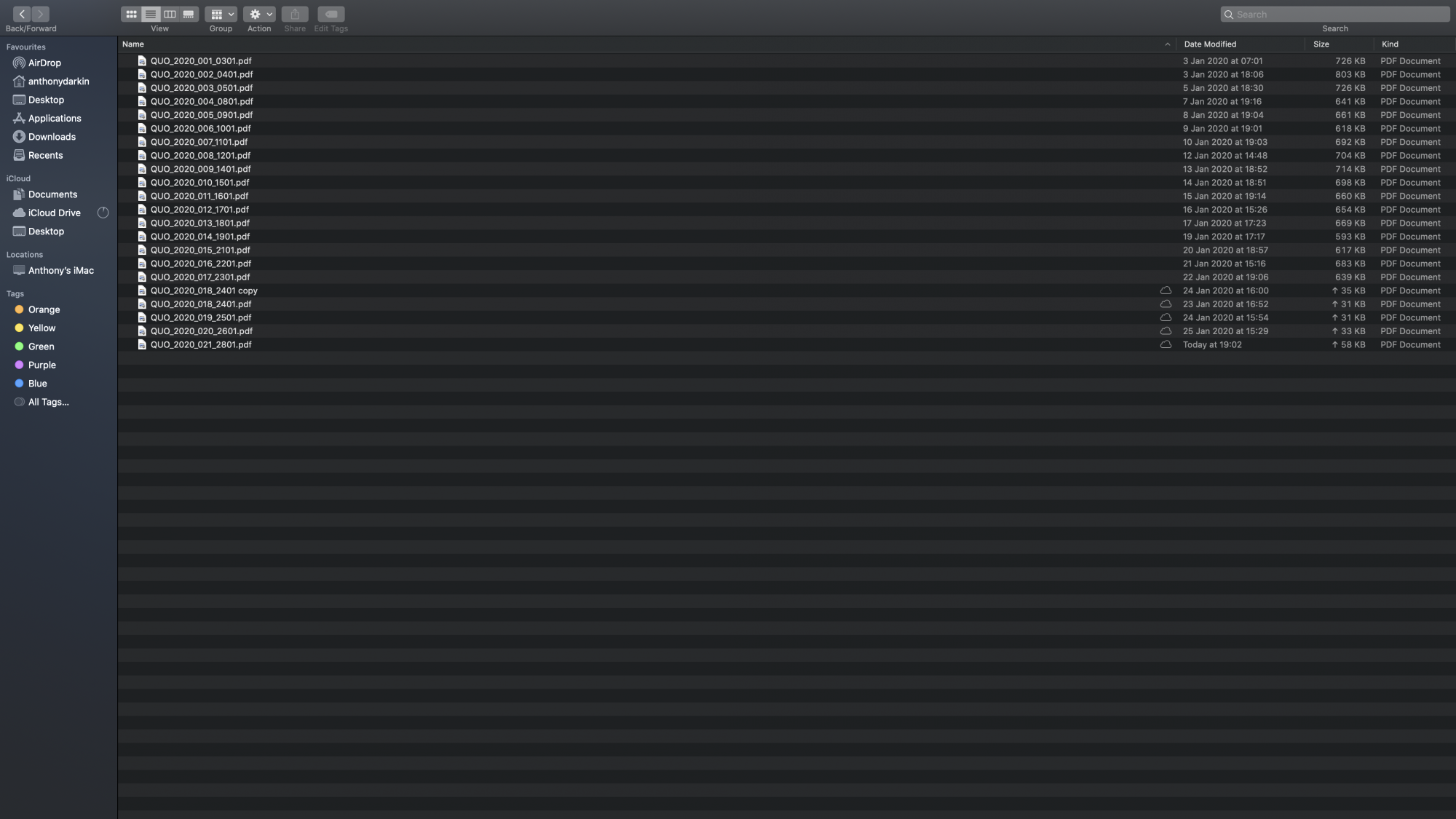 I hope this photo is clear enough...sorry I don't know to attach it from the photos library.