macrumors 6502a
Original poster
Hi community,
so right now, being a member of my local university, I have access to scientific literature online, and basically there's hundreds of PDFs and eBooks I can download for free. However, my membership expires soon and I won't have access to all these great works anymore.
There are literally hundreds, I believe thousands of PDFs and ePub files I want to download. I've downloaded around 300 already, but it's tiring. So I was wondering if there was a way to make a script or something, to download them automatically.
Once I've chosen a book from the search results, the webpage will look like this here: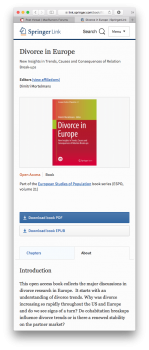 I have to click on those two links to download the PDF and the ePub file each time, and like I said, it's quite tiring after a while. This is the process I'd like to automate. So basically I would open hundreds of tabs with hundreds of different books, and then I'd like to hit a button and the thing just downloads it all for me.
Is this even possible? How complicated is this?
Thanks people!