So I'm interested in a MacBook Pro seen on eBay as I need something extra for work to run Win7. In the description it says, "
Turns on when connected to charger/power but turns off if disconnected
".
So obviously I'm thinking battery but of course that is by no means a given as it could be a lot of other things. Do you guys think it's worth the risk, (currently sits at £355 without a bid)?
I've asked the following Q's but have not yet heard back…
Hi there I have a couple of questions if you don't mind;
Can you confirm that if you run the EXTENDED Apple hardware test that the machine passes all tests please, (https://support.apple.com/en-gb/HT201257)? If not can you let me know the result?
Can you confirm that there are no dents on the machine please.
Can you confirm that the machine will be deregistered properly from previous owners please, (https://forums.macrumors.com/threads/important-information-for-sellers-buyers-of-macs-ramifications-of-find-my-mac.1691934/)?
Also there is a small chip on the corner suggesting a drop at some time;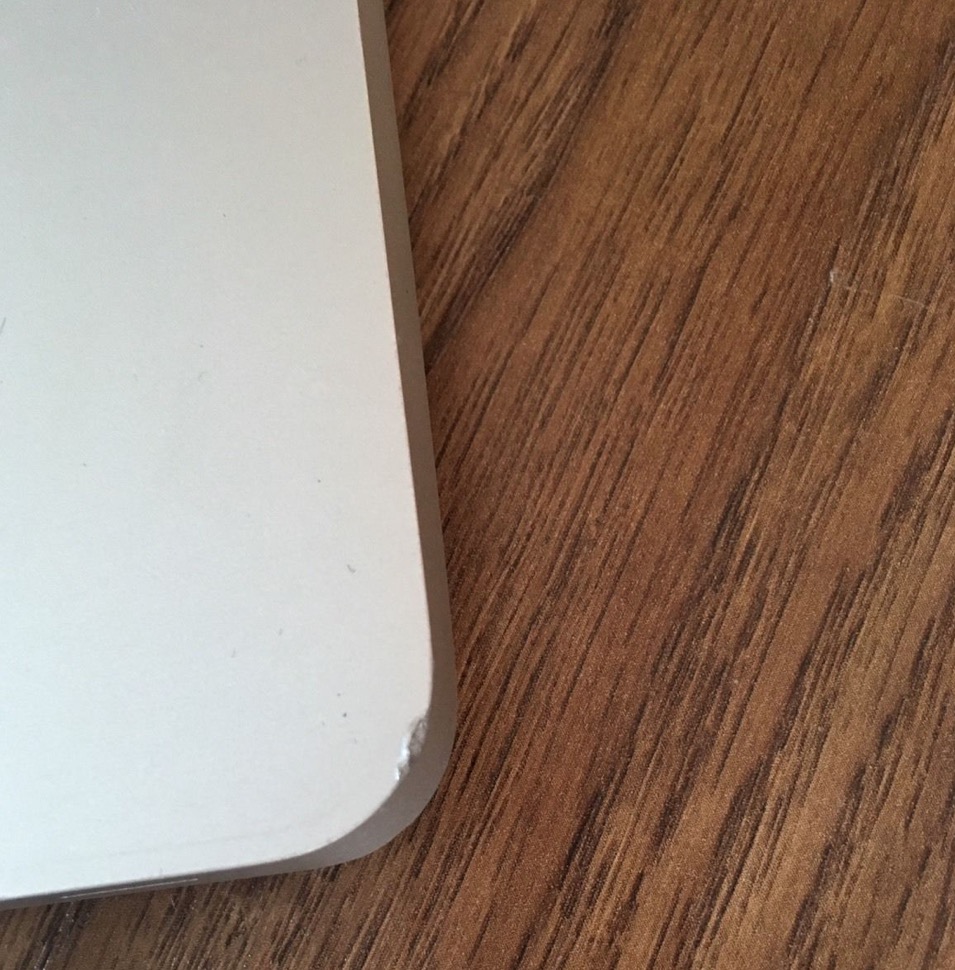 Appreciate any opinion at all.
Thx.