macrumors newbie
Original poster
Hello all, I need some help please to diagnose a problem I am having with a mid 2012 Mac Pro.
BACKGROUND:
I purchased the Mac second hand from Facebook Marketplace for a guy that according to him had it running on High Sierra, and all of the images he sent me matched this, but in order to sell it to me he took the second drive out and erased the system SSD to protect his data etc. He seemed genuine and I had no reasons to think he would not be selling me unfunctional Mac.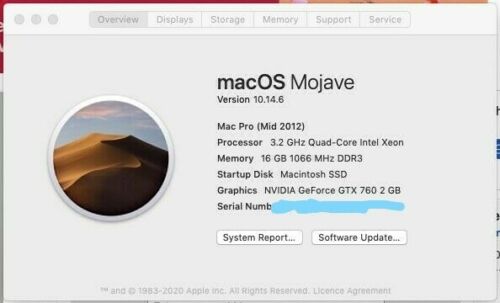 ISSUES / PROCCESS TAKEN
I created a High Sierra USB boot memory stick from the AppStore, attempted to install but the machine would constantly crash during the install process. I finally managed to get up to the install screen, but then it crashed again during the firmware update High Sierra asks you to do before it can instal the OS.
With the various attempts and constant crashing I started to do a lot of reading on the subject where one of the forums suggested taking the whole machine apart, inspecting all of the components disconnected all of the cables etc, take the heatsinks off and apply new thermal paste, which I did.
This did not help the situation and I then though to start with a with a lower version of the OS, so went from High Sierra, El Capitan and neither of them worked, until I tried Yosemite SUCCESS so I thought; WRONG.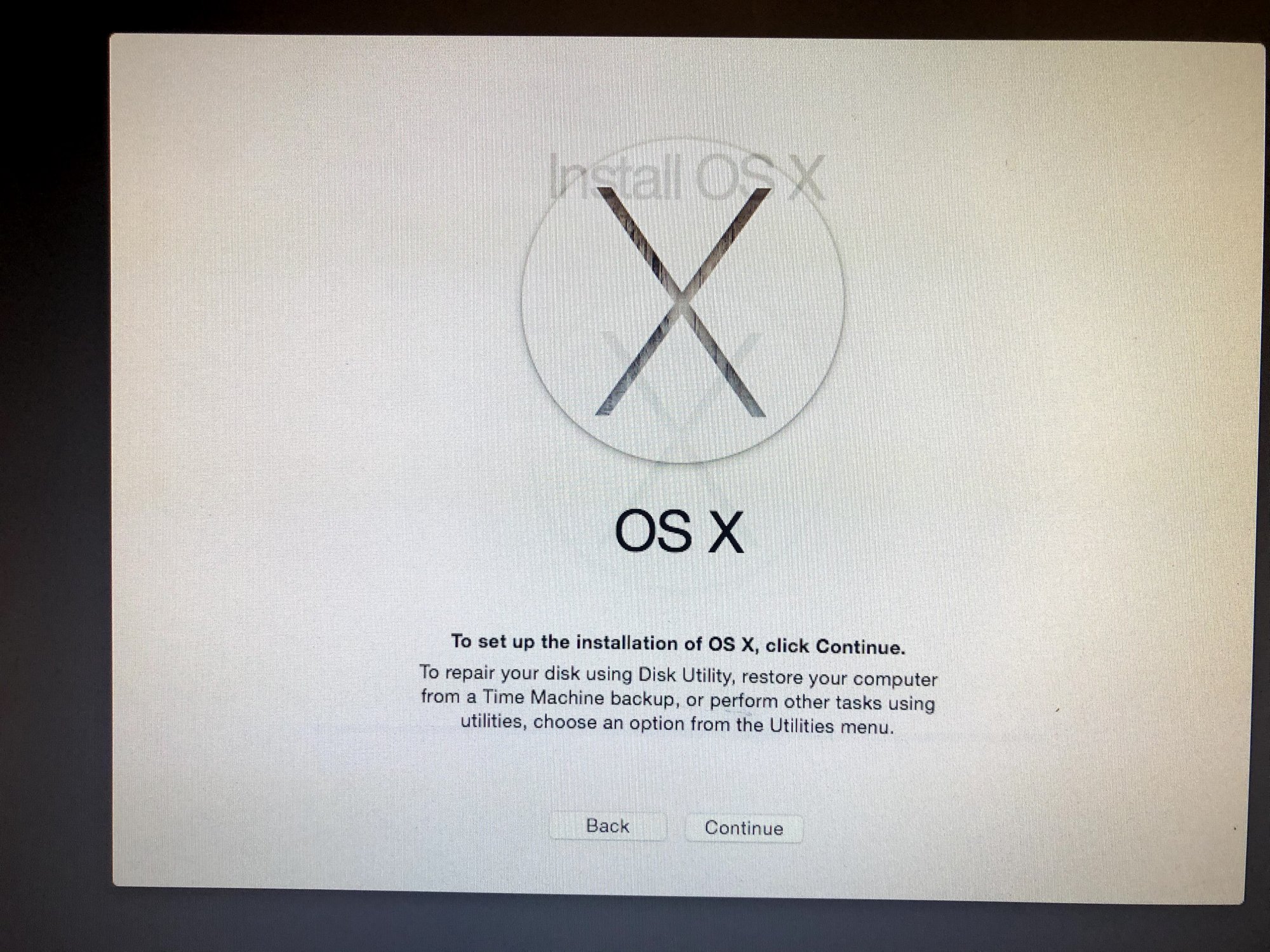 I managed get the install process a lot further than I have ever before with any of the OS I tried. Yosemite I managed to get to the below stage as shown: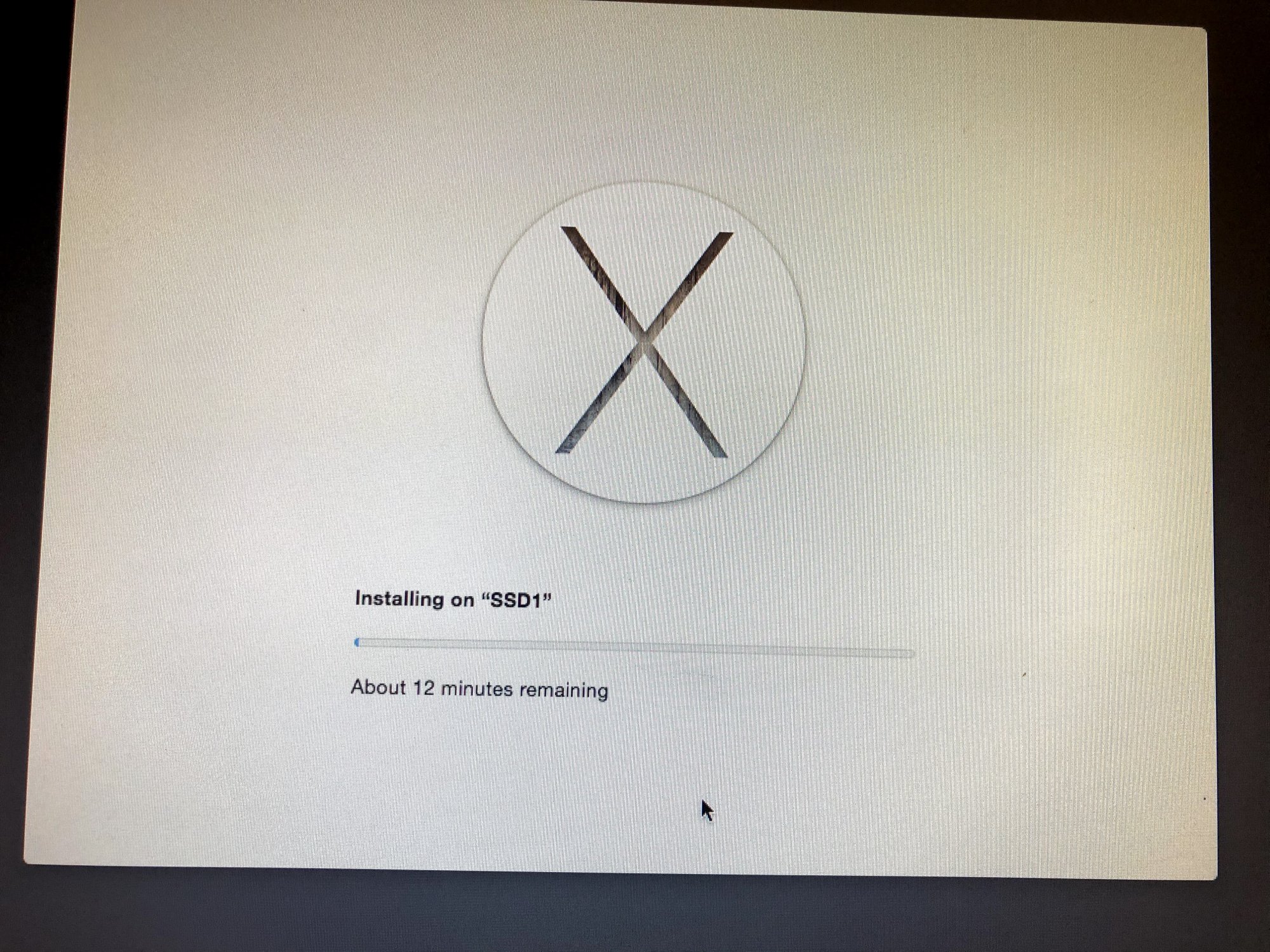 Yes, you guessed it, the install process started and about 15% along the machine crashed. After a few timse reaching the same stage and not getting any further and the machine crashing I decided to leave it off and try again in the morning.
In the morning, I booted it expecting for it to do the same thing, and low behold it installed and I had a running OSX. I ran a few system updates they downloaded and installed all fine. I also managed to find a programme that checks the temperature of the various parts on the machine as during my research there are instance where some part of the system gets too hot, and the temperature senor shuts it down to prevent damage occurring to the hardware.
Below is the screen shot I managed to take; yes you have guessed it; it crashed while the OSX was running and seconds after I too this picture.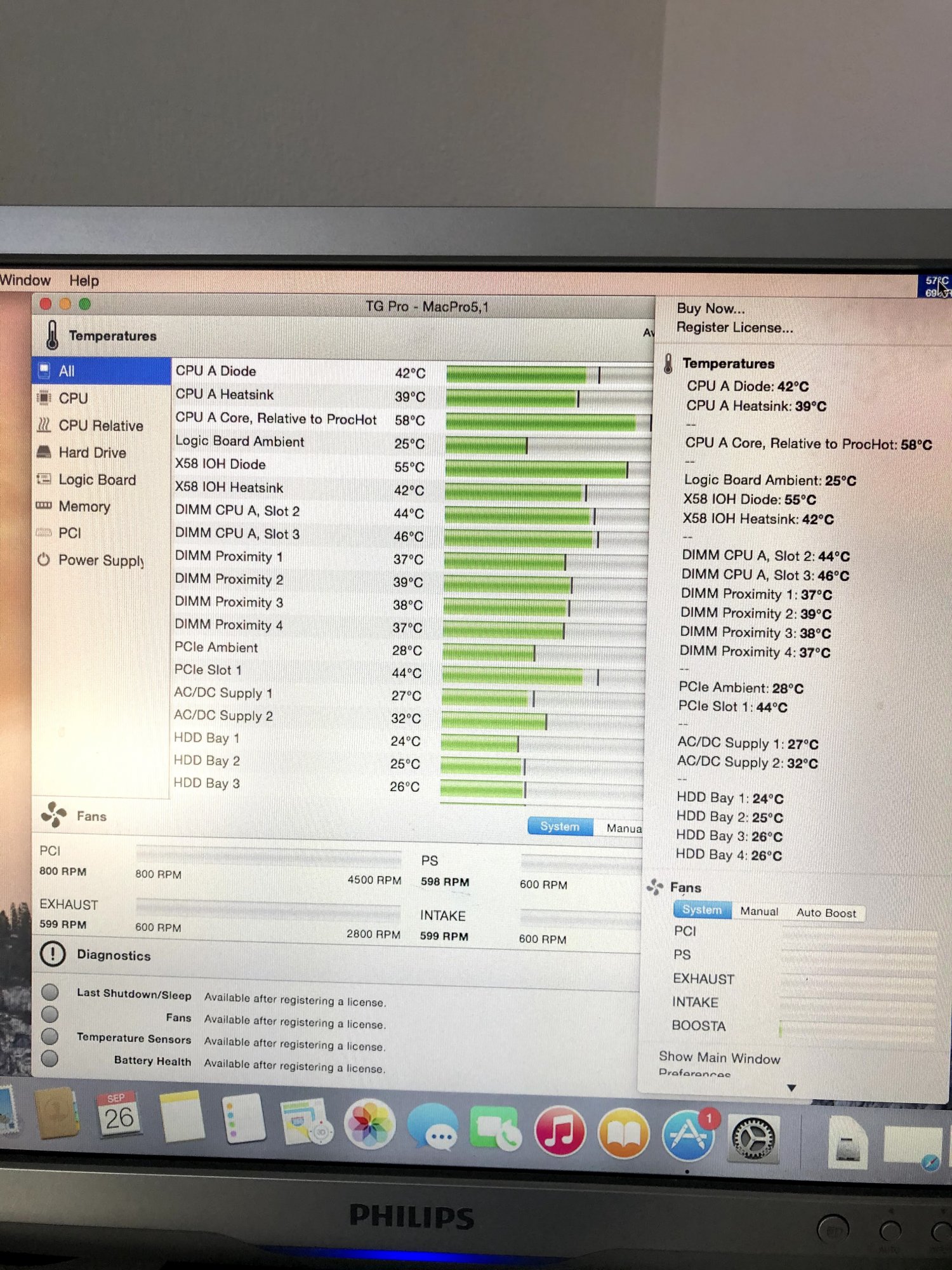 Also forgot to mention that I tested the two physical parts below.
- New Graphics card installed 5770; manage to find a brand new one on
ebay
for £41: Same issue occurs.
- RAM tested by putting other sticks: Same issues occurs.
My question to anyone out there, what can and shall I do next; is there anyone that can provide any further advice and support on the matter I am experiencing before i call it a day, and try and sell it on for spares and repairs.
Any help and advice received no matter what it is, would be greatly received.
Many thanks in advance.
Edin