macrumors demi-god
Original poster
May 5, 2008
17,078
16,605
Spoilers may be unshielded.
A battle of good vs evil... maybe.
Danny Rand returns to NYC, a man who was believed killed with his parents in a plane crash in Tibet 15 years earlier when he was a boy. He spent the time in a Monestsry of warrior monks. His father was a founder of a billion dollar corporation. At first his purpose is unclear, and he is resisted by the children of his Father's partner to be acknowledged as heir to 51% of the corporation. Then there is this good vs evil thing.
The Hand:
https://en.m.wikipedia.org/wiki/The_Hand_(comics)
, a secret ninja orgsnization of which I believe Ekecktra, Daredevil's love interest is a member of. Then we have Danny Rand, Iron Fist.
How Iron Fist connects to other Marvel stories:
https://www.theverge.com/2017/3/16/14835596/netflix-marvel-iron-fist-connections-universe-jessica-jones-daredevil
Premiered March 2017, renewed for a second season in 2019.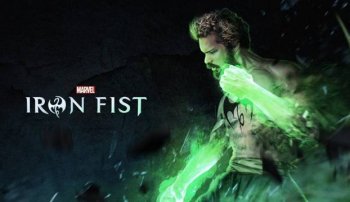 ​
Four episodes in, I'm enjoying this, I like the characters, the atmosphere, the daylight
, and the story. However:
I was expecting the first 13 episode season to be about him regaining his place in the company doing good deeds along the way, but that changed in Episode 4 which suddenly changed the dynamic, and imo took the wind out of the sails for story by removing this tension.
Also interesting is the evil organization called the Hand. I've heard the name before, maybe in Super Ninja Turtles?
Don't know much about it at this point other than the partner who died, is still alive and beholding to The Hand.
The real question is Danny Rand mortal? I believe he is, although he said he spent time in heaven and is imbued with divine power on occasion.