Hi,
I want to replace my old battery in my 17" MacBook Pro (early 2009), because of loosing capacity.
I ordered a new
OWC
Newertech battery.
I replaced the old battery with this new one, but without charger the MBP don't starts.
With charger connected the MBP booted up. I tried the PRAM and SMC Reset.
CoconutBattery first show this one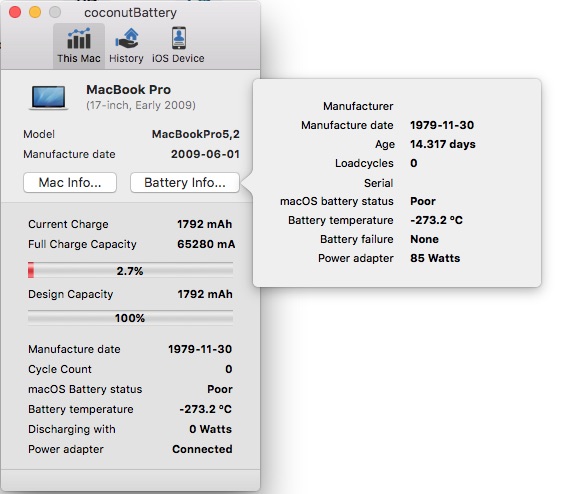 After 2-3 Minutes it show this parameters.
But unplugging the power cord turns off the notebook immediately.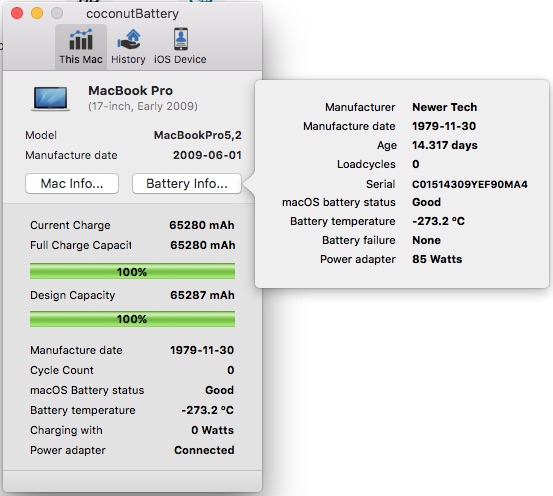 After replacing the OWC battery with the original Apple Battery, the program shows me the following data.
Operation without a charging cable is also possible again, but unfortunately only about 2-3 hours due to the low capacity.
Can anybody help? Some tricks I can try?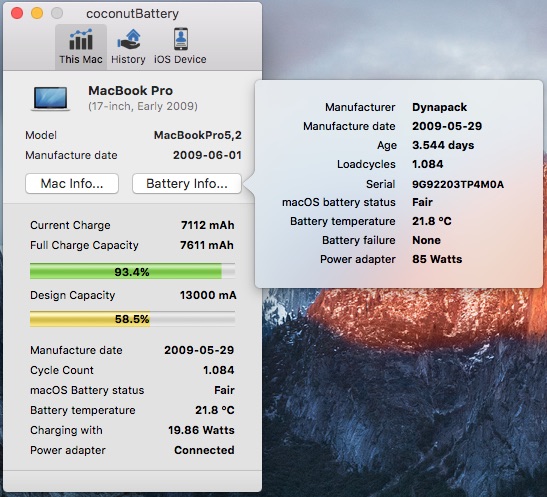 With best regards,
Michael