Earlier this week I gave Big Sur Beta 10 a try and decided to install it on my MBP 2017 (13inch). Felt quite good so far.
Tonight I took the Macbook to watch some movies, but it won't react when typing any keys. It's obviously turned off. Pressing power button - nothing happens. Since it was on charger, I expect the battery to be fully charged, but obviously it isn't.
After reconnecting the charger and pressing the power button multiple times, the machine turned on and I was able to boot. The battery icon displays "Service battery" and "Battery Is Not Charging", even with the power adapter connected. Pulling it will power off the machine immediately. Tried SMC reset several times, without luck. According to coconutBattery I have 163 cycles and the battery is 3 years old. Is it normal to have a (entirely) dead battery after such period of time on a MBP?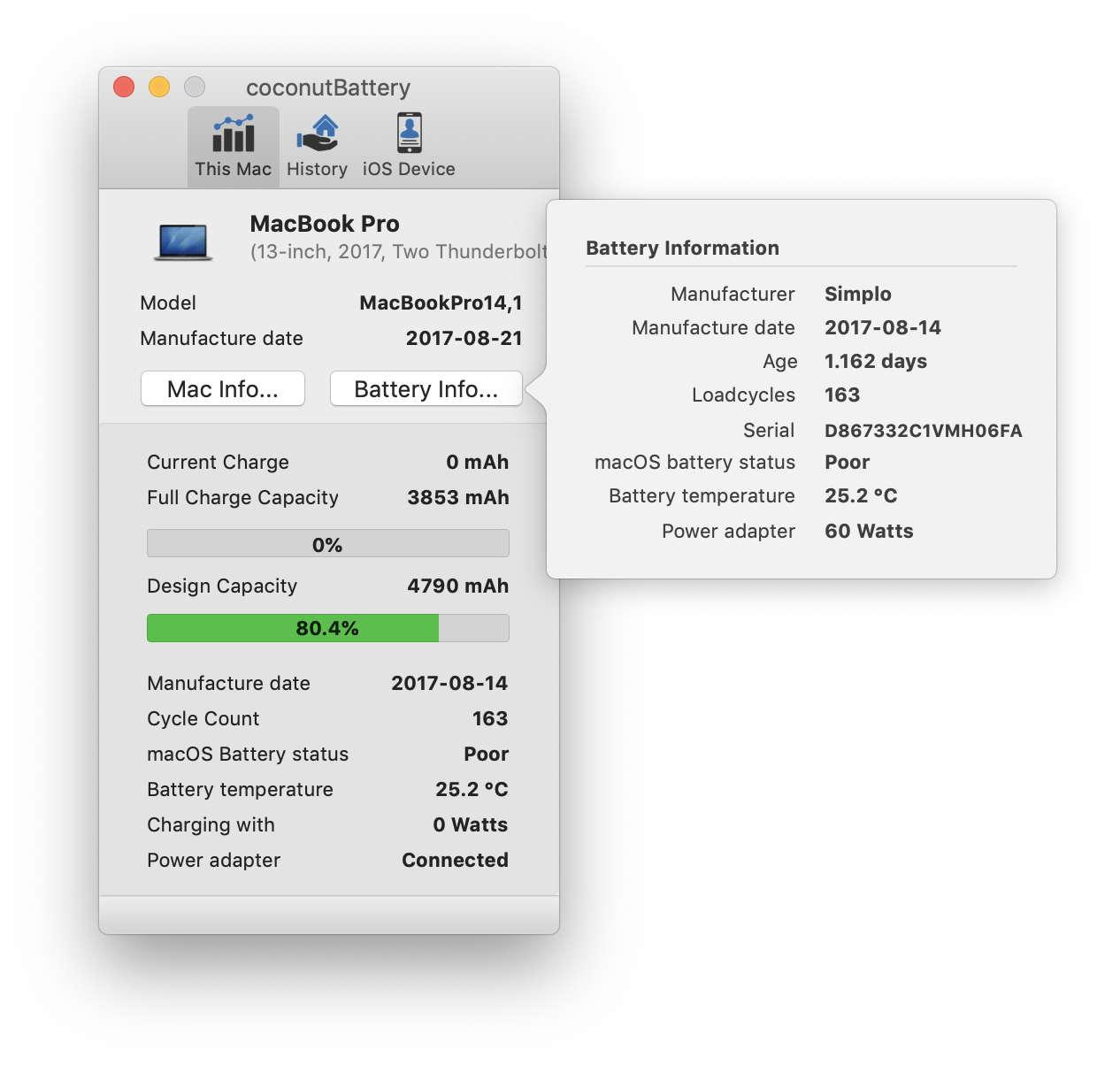 Last edited: