App Store Link :
https://itunes.apple.com/us/app/fight-rover-by-gamedope/id834290837?ls=1&mt=8
Developed by GameDope, a team of indie game developers located in India.
Let your friends know about this game,Join us on Facebook:
https://www.facebook.com/FightRover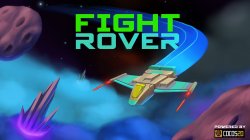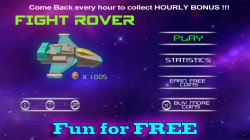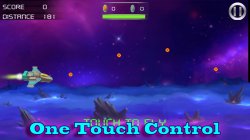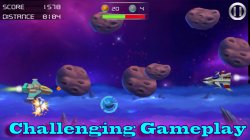 Fight Rover is the game for everyone who love to spend time by challenging themselves with their fighting spirit, looking for fun and a stress buster.
Fight Rover will make you fly over the clouds, DODGE & EXPLODE asteroids and alien ships. Multiple power-ups will give you endless entertainment. The eye pleasing environment and magnificent graphics gives you the best feel, which is better than flappy games.
Inspired by Space Impact, Fight Rover will revoke your joyful memories associated with side scrolling shooter game.
Challenge yourself, make a new HIGHSCORES.
Collect "HOURLY BONUS" each hour.
Visit offer wall by TapJoy for great deals.
Fun for free in one game, "Fight Rover".
"Fight Rover" Features:
•One Touch control
•Game Center
•An Eye pleasing environment
•Alien ships from planet NOWHERE
•Ten different Power-up's
•Though simple but challenging and entertaining gameplay
Image Gallery :
http://fightrover.com/egallery.html
Last edited: