macrumors 6502
Original poster
It's that time of year again. Yes, I am talking about Cub Scout Pinewood Derby (at least here in the US.)
My 7 year old and I designed this car using Sketchup, and I did most of the "work" as I like hime with all of his fingers. He helped with sanding, painting, etc...
This was the original idea: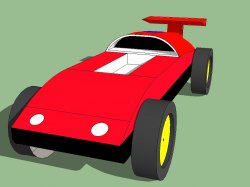 This is what it evolved into: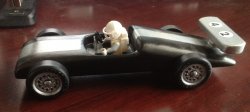 Post a photo of your scouts car...