Trying to run a Siri Shortcut that would take several Playlists and combine all tracks into 1 Playlist.
Here is my example in pic: When I run the Shortcut I only get the tracks in the tracks from the Playlist The New Rock (only the last Playlist in the Shortcut). The preceding Breaking Rock & A-List: Alternative Playlists tracks are MIA in the newly created Playlist Master Rock. In the example there are 50 tracks in each Playlist so the Master Rock Playlist SHOULD contain 150 tracks but it is only has the 50 from New Rock (last added Playlist). Also I get this weird error??? message when I run the Shortcut (even though all Playlist and tracks are downloaded onto my iPhone).
Same behavior if I run it on my iPad.
So what I want is how to ADD all tracks from several Playlists into a single Playlist?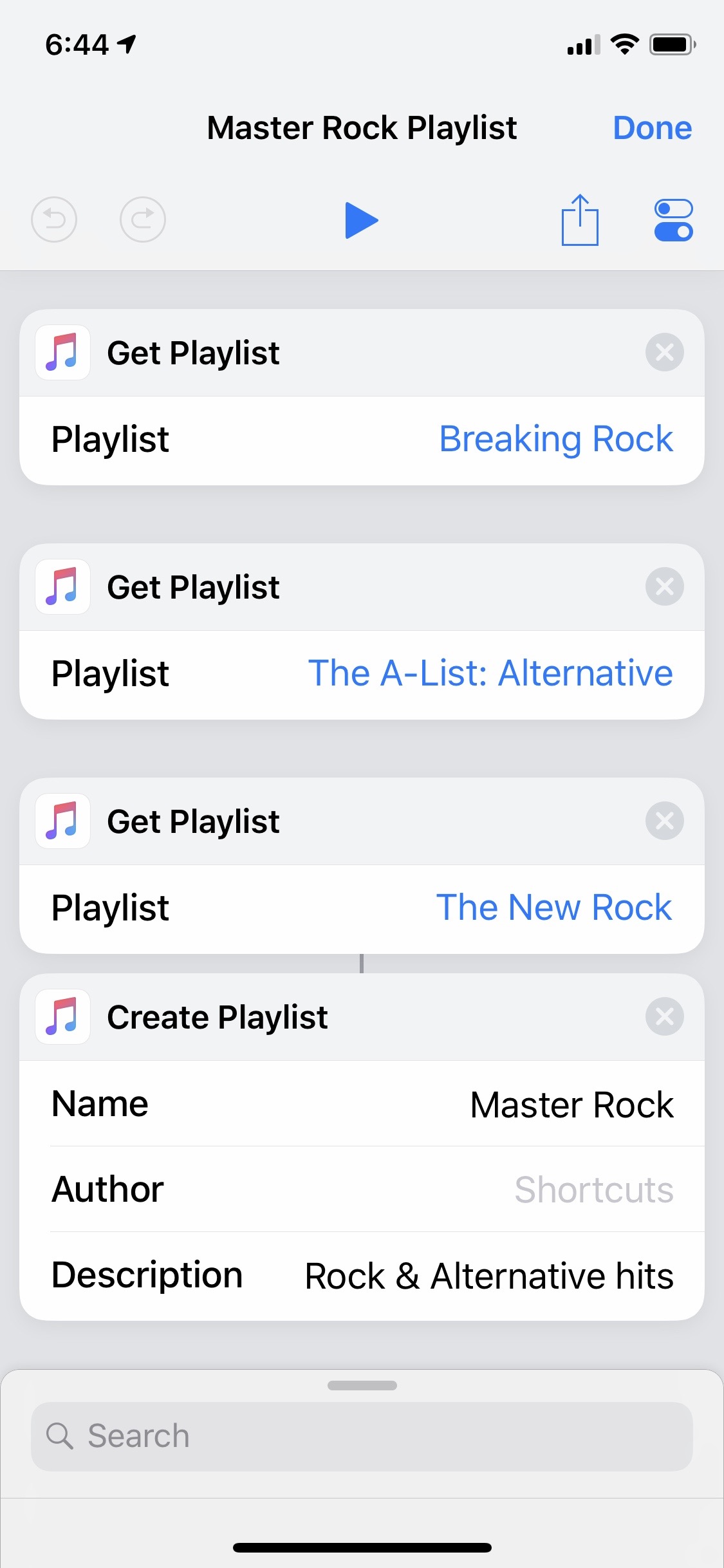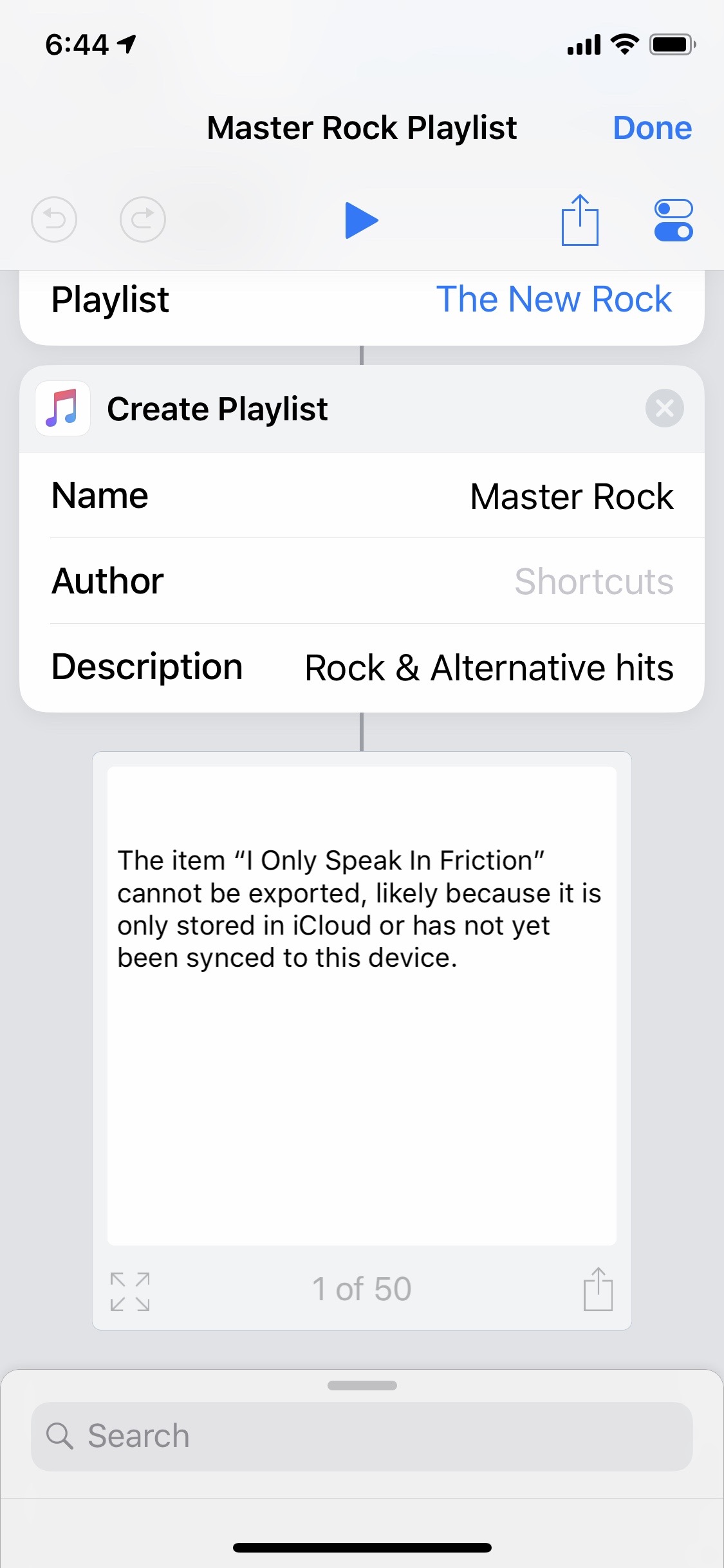 Last edited: