macrumors 6502a
Original poster
My Sept 28 delivery just moved up to TODAY ! This had to have happened in the past hour.
Timeline
Ordered: Gold Stainless Steel with Stone Sport Band
Email Conf Received: xx:06 minutes after orders opened on Sept 14 midnight
Email Conf "Delivers: Sep 28 - Oct 2 by Standard Delivery"
Credit card charged: Yesterday Thursday Sept 20
Email from Apple received today, Sept 21, 1:00am: "Delivers Sep 27, 2018 by Standard Shipping"
UPS status - 4:00am today: Monday, Sept 24 delivery
UPS status - 6:30am today: TODAY! (Friday Sept 21)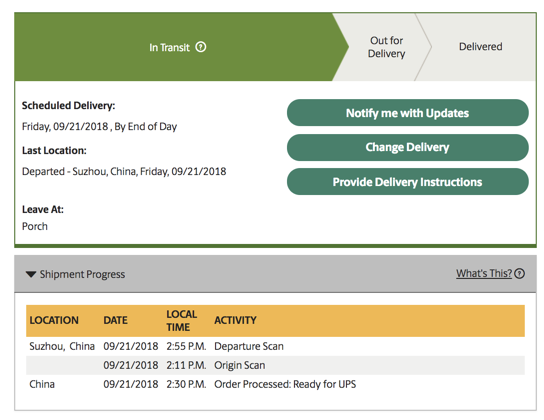 Could it really get from China to me in Austin, Texas, today if it only just left China?
It's weird that the watch package weight is more than my iPhone Xs Max.
Weight: 0.70 kg vs 0.50 kg
I claim I have just proven that the more you check your status, the faster your watch arrives !!