macrumors member
Original poster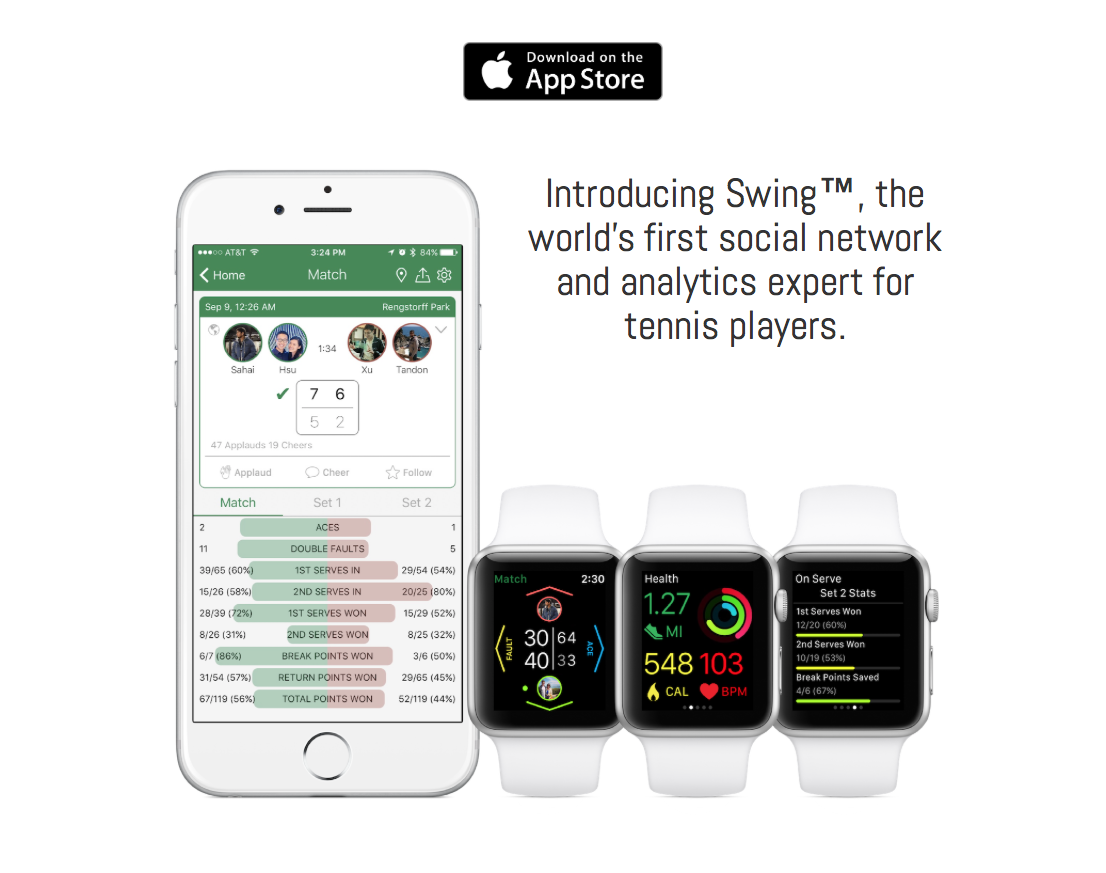 Swing™ Has Arrived!
Free for iOS:
https://appsto.re/us/fTF-6.i
2 years in development by computer scientists, statisticians, and tennis enthusiasts from Berkeley, Stanford, and Columbia, Swing™ is a paradigm shift in recreational tennis and a revolution in health and fitness. (Yes, we started working on this before the Apple Watch was even announced). Releasing today in public beta, Swing™ is the world's first social network and analytics expert for recreational tennis players.
★★★ Apple WWDC 2016 Scholarship Winner ★★★
Features:
Track your matches point by point on Apple Watch and Swing™ calculates your match stats for you
Broadcast your scores and stats, live, to your friends & family

Applaud and Cheer your friends' matches from afar

Save your tennis workouts to the Activity app

Discover the nearby courts that player love the most and find potential partners who play there, too

Read and submit court reviews

Schedule matches in advance

Explore match histories and head to head records

Analyze your performance over time
Hope you love it!
Last edited: