First i have to come clear myself has no affiliate with koko the case company and my duty is just to share with you all this incredible slim iphone case that everyone has been waited for so long. I have posted a related post few months ago regrading this case.
This case is very similar to the desmay slight, however the hole cuttings is slightly different and this case is not avaliable outside China, so i had make alot of effort by asking my friends in china in order to get this case hands on.
This roughly cost 80-100 yuan with shipping to china so is roughly £10 and $15usd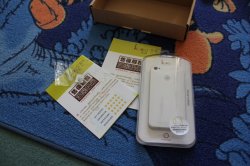 This is what it comes with, 2 return shipment form earphone and charging port dust cover and the case itself with a screen protector included.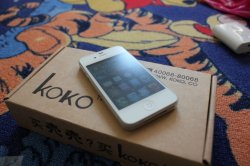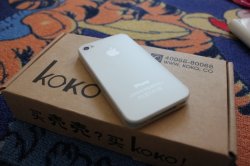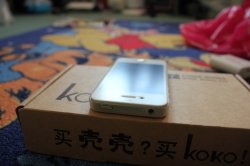 This case has a really good fitting and is one of my favourite case, so far i have take off and apply the case for 3-4 times the case itself still good, no cracks shown. Suppose to compare it with desmay slight however i have left it in overseas
. I remember desmey slight is slighty harder to fit on white iphones since white iphones is slightly thicker than the black. So what do you think of the case?
Last edited: