Hey Folks,
So I'm having a hell of a time trying to get my triple displays to play nicely with my main pro apps, and I'd appreciate some advice on where to go troubleshooting -wise.
Setup:
Left: Benq SW240 HDMI (portrait - 1200x1920, switchresx'ed to 1390x2226)
Centre: Benq SW270c DisplayPort (landscape - 2560x1440)
Right: Benq SW240 HDMI (portrait - 1200x1920, switchresx'ed to 1390x2226)
System is set to a single space for all 3 displays, so just one menubar in the middle, and the dock down the left screen. That arrangement was the purpose of the exercise.
Symptom: on display wake, the sw240s light straight up, the sw270 takes about 5 seconds to get a picture. That happened even without the SwitchResX custom resolutons. However certain applications, eg Capture One, and the Affinity Suite seem to interpret this pause in the centre display weirdly, and lose the lefthand display, shifting their documents to a position in the centre of both the remaining screens, as well as pulling their palettes onto the main screen (sometimes placed above the menubar so that you can't get to their draggable parts).
So the conundrum, is it a:
High Sierra thing (gpu driver), is it a
some displays being hdmi & one being displayport thing, is it a
problem inherent to the slow wake from sleep on the sw270c thing?
I know when I attempt to start into recovery, nothing will display on any screen, until I toggle the sw270c's Displayport mode 1.1/1.4, then recovery appears on one of the hdmi screens (rotated).
Options so far:
I have a second ssd that I can partition and get fresh, vanilla high sierra, and maybe even mojave installs onto, in case it's an OS problem.
A different GPU, that has 3xDP, like the gigabyte RX580 8G Gaming (GV-RX580GAMING-8GD R2.0), in case it's a mixing of display type issue (eg if Apple only tested the sapphire with 2 displays)
Futzing with different cable combinations, in case that's contributing to it, though I'd rather not put the sw270c on it's only hdmi port, as something else is using that.
Any other suggestions?
Thanks.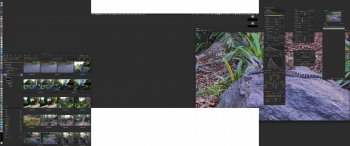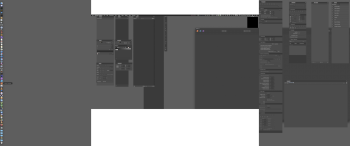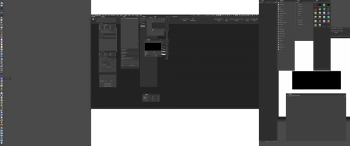 Last edited: