Hi guys,
So, yesterday I upgraded my 15" MacBook Pro 2016 maxed out (i7 2.9 ghz quad-core, RAM 16GB, AMD 460, 1TB SSD) to the six core i9, 32GB RAM, 1TB, Vega 20.
This thing is a real beast and absolutely love it.
I mainly do intensive photography work with Lightroom and Photoshop (panoramas, stacking, big .psb files) with D850 and D810 cameras and when at home I use the LG Ultrafine 5k display.
Here are some first impressions:
- I haven't noticed any throttling issues and haven't experienced any crazy temperatures at all.
- The fans are louder than the 2016 at max speed.
- With the LG Ultrafine 5k display attached and in clamshell mode it's much more silent than the 2016 model. For example surfing the web or working with Office and doing basic stuff the fans remain stable at 2100 rpm while I was always getting 3500- 4000 rpm with the 2016.
- Performance with the LG Ultrafine 5k display attached is a totally different story.
- I did a test opening a PSB file of 4GB and it took 10 sec less than the 2016 (30 sec vs 40 sec.)
- The keyboard is improved a lot. I liked the old one and this is even better!
- It seems the integrated speakers are improved a little bit too (I'm not sure about this)
With a score of 25000 in Geekbench I think this is the perfect balance between power, portability and sexiness
If you can afford it, I highly recommend to sell your 2016 model (can't talk about the 2017) and upgrade.
Let me know what you think!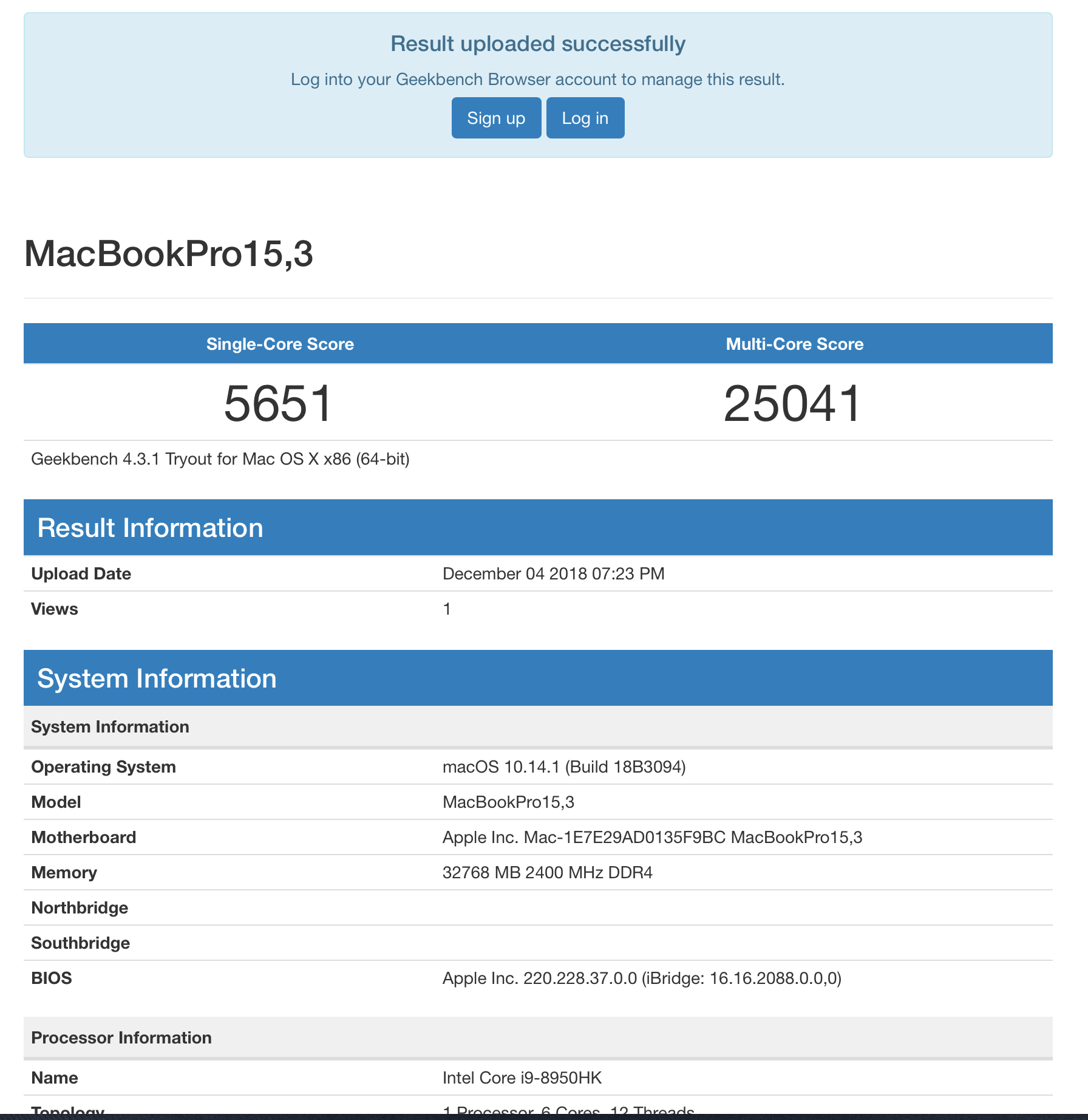 Last edited: