I have a problem that has puzzled me for a while. Whenever I go to Apple's website using the home internet, several elements on the website (the top of the webpage) are missing (see attached picture). So far, I have only observed this on apple.com and not on other website. I am on Comcast/Xfinity. Clearing the browsing history or refresh does not help. This only occurs when I connect to the home network. When I am at work or connected through the hotspot from my phone, the website show up without the issue. Rebooting the router or modem does not solve the issue either. Speed test shows that I got the expected downloading and uploading speed.
I tried another Windows laptop using Chrome or IE connected through the home Wi-Fi, same thing occurs. If I directly plug in the cable from the modem to the laptop, same thing still occur. All these suggest that it is not the router, not the laptop, not the browser. It is either ISP or the modem.
It is on a Mid 2015 MacBook Pro 15. When I first noticed this, it is on macOS 10.14.3. After updating to 10.14.4 today, the problem is still there.
Any idea what causes the problem? I talked to Comcast service without any success. I am curious to know what can cause problem like this.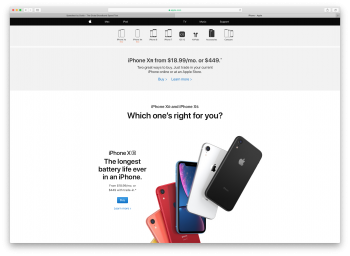 Last edited: