macrumors member
Original poster
Happy weekend to everyone! May the R&R do its magic. As a newbie here, I went through the master list of themes and was a bit surprised that the golden hour wasn't covered, so that's what I haven chosen as the theme for the week ahead
With its capacity for magical photos, I have perhaps set myself a very difficult judging experience given my limited forays into photography (and previous formidable examples of your work), but I look forward to seeing your entries and learning from them.
Some may notice that I have omitted challenge from the title in a reversion to the original (?) nomenclature; I feel that in such a supportive community as this one, a contest is held in good spirits, and even so, all participants by virtue of entry are rising to the challenge. Please feel free to let me know if I should edit the title though.
Enough preface, let's dive in:
Standard rules apply.
Follow all relevant local laws regarding stay-at-home orders. If you can't go outside, try and take a photo at home or grab one from the archives.
Do not comment, vote, react or click "like" on images prior to the winners being announced.
The photographs must be your own work.
You may only submit one photo per contest.
This contest runs for one week. If in doubt, check the dates in the title.
At the end of the week, The Judge will choose a 1st, 2nd, and 3rd place photo, providing as much feedback as possible.
If the Judge is unable to complete the selection within 48 hours of the deadline, then last week's 2nd place has to step in. 3rd place takes over should 2nd place be similarly unable to officiate.
The 1st place Winner will start a new thread with the topic/theme of their choice, and act as the Judge for that contest. (Winner has 48 hours to create a new theme, after that it defers to 2nd place).
Be sure to update the Contest Master List as soon as you post a new theme.
Here's my non-competing entry, taken on my Samsung S9 at home. I like taking photographs of the simplest things; in this case, how the golden sunlight bathed the creamy tones in my living room. Coupled with a clear blue sky outside and it's always a treat to be around.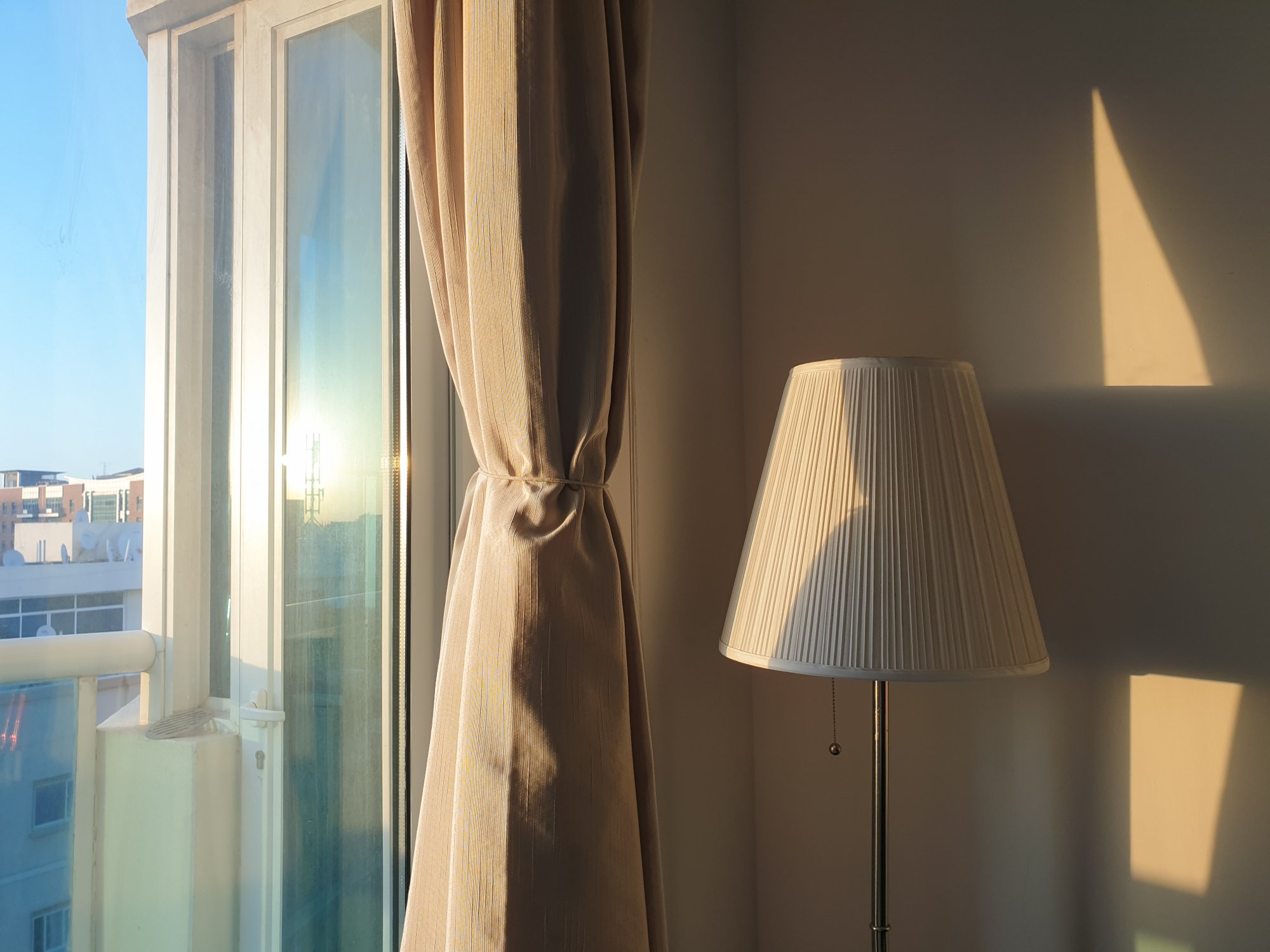 Last edited: