macrumors newbie
Original poster
I recently came across a G4 xserve single processor. The odd thing was the person I purchased it from stated that he worked for a landfill in Mass. When he came across it, it was (from what he tells me ) still sealed in the box. He did open it and tape it back up (poorly) to make sure the contents were intact true to the package. I removed the tape he placed on the box carefully.
I opened the box when I got home(I assume for the second time) removed the documentation and started looking through it. All of the disks are present and all of the documentation is present, Even the rack mounting gear and allen key to lock the system. It also still has the plastic shield around the front of the unit to protect it from damage in shipping. Needless to say I took it out of the box and removed the shield to see if it still had the drives, which it does. 1 60 gig drive in the far right caddy and 1 180 gig drive next to it and two empty trays.
I mainly want to know as a collector if this is at all significant of a find. Literally the only fingerprints on the device are my own. The box is in rough shape and I have not yet put power to it to check if it boots but none the less I thought it was a cool rescue. And for fifty bucks I can justify the waste of gas money.
This is my fourth xserve, all 3 of my other units were scarred and drive-less when I picked them up thanks to the uncaring IT fellows that abused them.
Again I collect Macs. I was never really in a position when I was younger to be able to afford a mac, I think thats probably why I have a collection today (from g3 on at-least) and why every year my wife resents me a little more.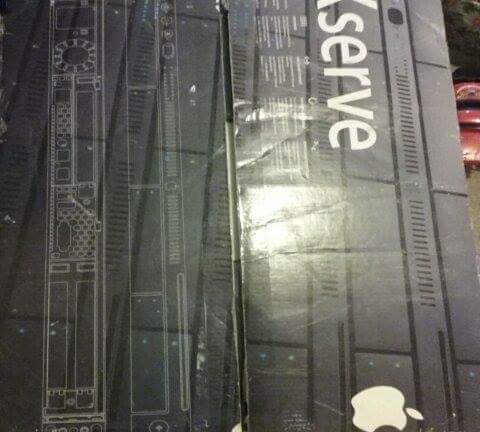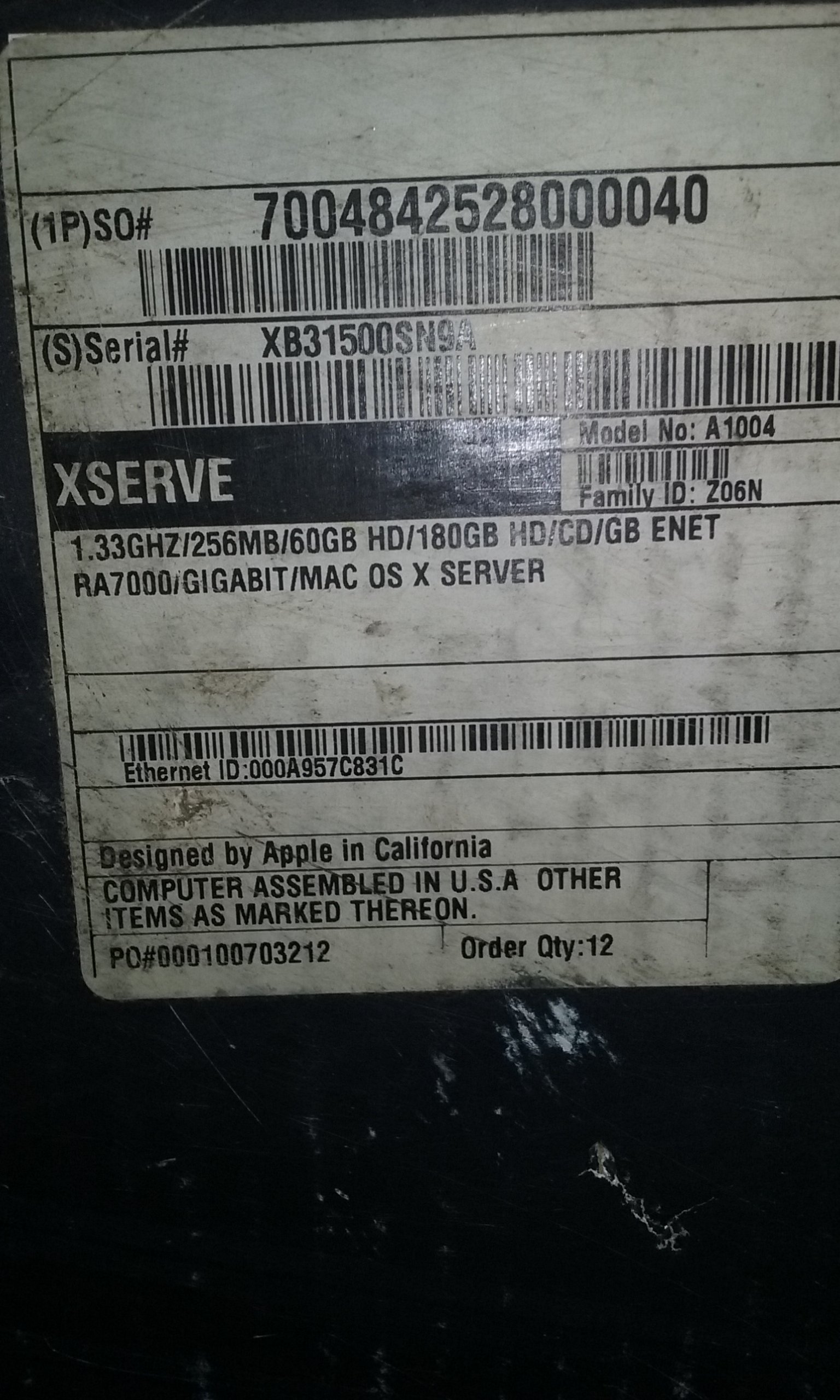 [doublepost=1463367735][/doublepost]I also find it interesting that they ordered twelve. I wish all twelve were in my collection lol.
Last edited: