I now have Wireshark version 3.4.0 and Catalina version 10.15.7
When I try to open Wireshark, I get the following box: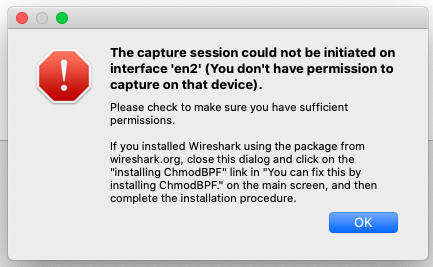 This has been going on for some time.
Is there something simple and permanent I can do to get Wireshark to open every time?
Right now, the only way I can run it is to open Terminal and run this command: sudo chown
username
:admin bp*
After that it runs OK until I reboot or shut down.
Tom