macrumors Core
Original poster
Aug 31, 2011
22,841
15,940
Today, sitting at Colados (coffee shop) in Avondale, AZ I pulled the fastest speed test I have ever done on any LTE device I have ever owned since September 2012.
No, it's not 50+ down and certainly much less than 100 down, but when you stop and consider that the best Sprint was offering for me in my area was an inconsistant 5 down, this is quite speedy.
Sprint's great here in Phoenix, just not in any of the places I happen to be.
My only remaining regret has been not sucking it up earlier and leaving Sprint sooner.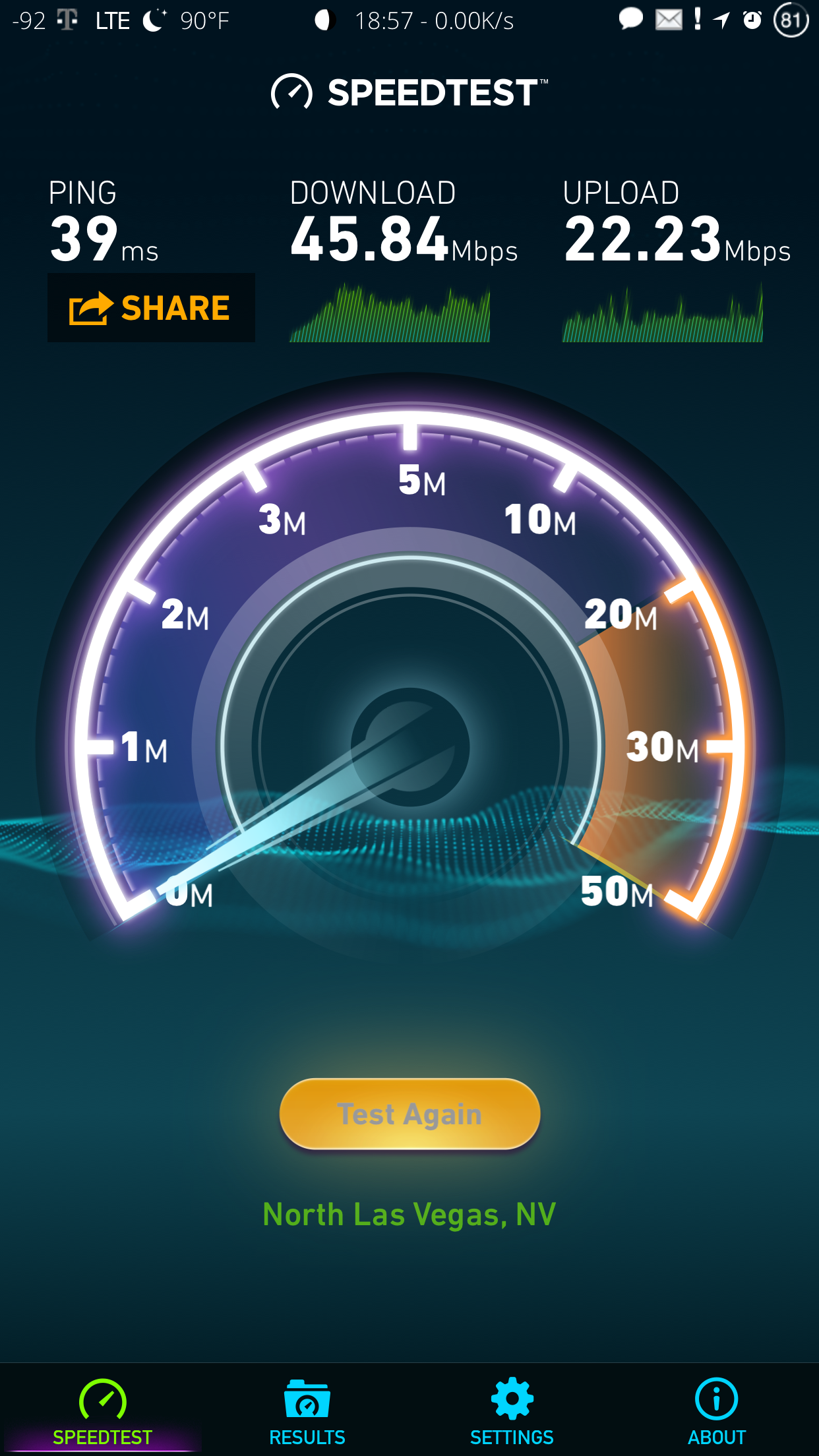 Oh…and yeah
@Applejuiced
! Now
I
am bragging!