macrumors newbie
Original poster
I am having a strange issue on my 13-inch MacBook, where the default scaling is shown as
1440x900
, even though I believe it should be
1280x800
. Can others please check what their default scaling is? Just want to make sure I'm not the only one.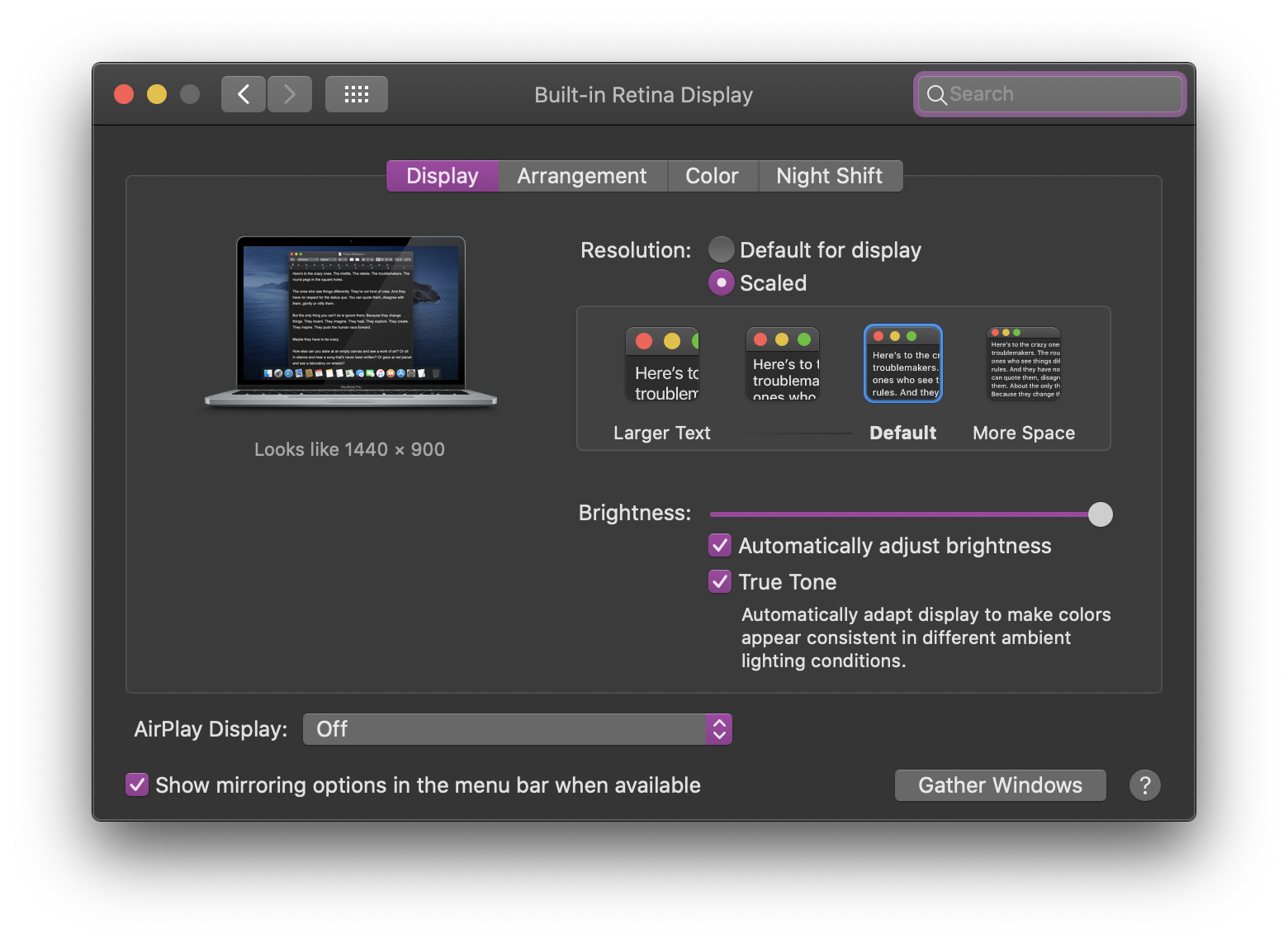 Note: I have no doubt that 1280x800 (the second button from the left) is the "correct" scaling for the internal display. I would just like to check if the 1400x900 is set as the "default" for others.
The reason I noticed this as it came out of the box was because the screen was kind of fuzzy and everything looked really small. That's why I'm wondering why this resolution is default. It would be really helpful if others with a 13" MBP could post what their "scaled" display settings page looks like.