macrumors bot
Original poster
Apr 12, 2001
61,522
27,064

Apple's
new 15-inch MacBook Air
will launch in stores and begin arriving to customers this Tuesday. Ahead of time, the first reviews of the laptop have been shared by select media outlets and YouTube channels, offering a closer look at new features.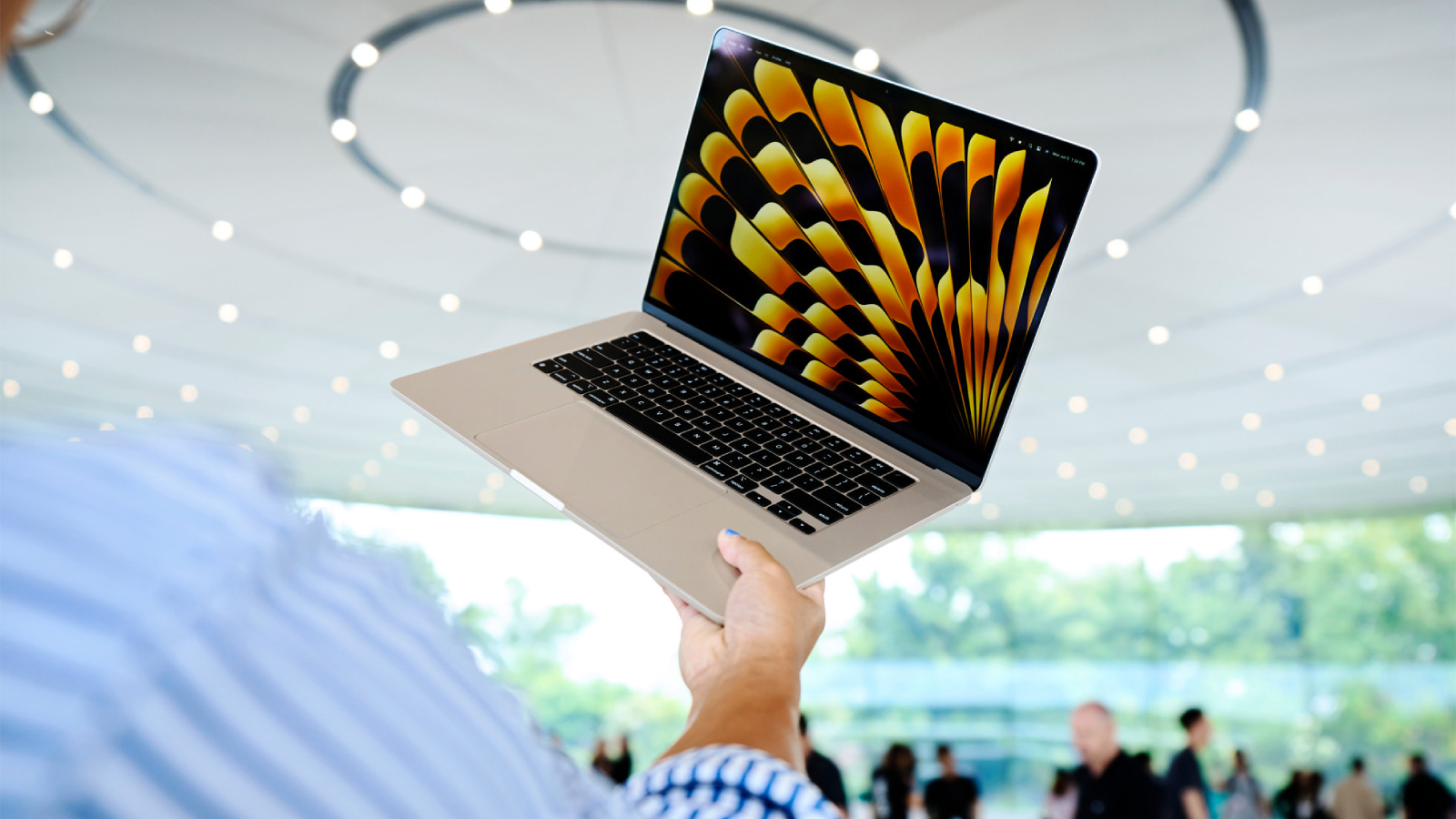 The 15-inch MacBook Air is equipped with the same M2 chip as the 13-inch model, and the laptops share the same overall design. Apple says both models even have the same battery life. The 15-inch model's only hardware differences include a larger display/chassis and six speakers, compared to four in the 13-inch model. For a more detailed comparison, read our
13-inch vs. 15-inch MacBook Air Buyer's Guide
.
The 15-inch MacBook Air starts at $1,299, while the 13-inch model now starts at a lower $1,099. However, all 15-inch configurations include a 10-core GPU, while the entry-level 13-inch model is equipped with an 8-core GPU. All 15-inch models also ship with 35W Dual USB-C Port Compact Power Adapter at no additional cost.
Written Reviews
The Verge's Monica Chin
was impressed with the 15-inch MacBook Air's speakers:
But the third big difference is the speakers. The Air 13's speakers are good; the Air 15's are stupendous. Bass came through in a way it doesn't on pretty much any other computer; I was so stunned when I first turned on a bass-heavy song that I thought it must've been coming from a Bluetooth speaker somewhere else.
TheStreet's Jacob Krol
said the 15-inch MacBook Air offers considerable value:
At its core, the 15-inch MacBook Air is an impressively robust, ultra-portable laptop and a crazily thin one at just 11.5-millimeters. When you consider the price point, though, the $1,299 starting MSRP significantly undercuts the 14-inch MacBook Pro with M2 Pro by $700 and doesn't compromise a ton on performance.
TechCrunch's Brian Heater
said he managed 19 hours of video playback on a single charge:
The battery is rated at 18 hours – same as the 13-inch. In TechCrunch's testing, we got around 19 hours of video playback. While the screen is larger and therefore draws more power, that's counteracted by an enlarged footprint, creating more space for battery.
CNBC's Kif Leswing
said the 15-inch MacBook Air "hits the sweet spot for most people in terms of price, capability, and portability."
Six Colors' Jason Snell
said the 15-inch MacBook Air fills a void:
If you've hesitated to consider buying a MacBook Air because its screens always seemed a bit too cramped, you now have another option. If you've always wanted a bigger display but didn't want to pay more than $1000 for the privilege, your time is now.

This laptop has literally everything that made the M2 MacBook Air great. It's just bigger. Sometimes, bigger is better.
Video Reviews
Article Link:
15-Inch MacBook Air Reviews: The Sweet Spot for Performance, Size, and Value
Last edited: