macrumors newbie
Original poster
【Conclusion】
I've got a spider X for calibration, and below is the conclusion:
1. Original color temp of Samsung screen(Using default ColorLcd, in which color temp is 6500k, gamma is 2.2, below the same) is around 7459k. This means the color temp of the Samsung screen is cold-prone, and the real color temp is about 950 higher than the literal value.
2.Original color temp of LG screen(Using default ColorLcd, in which color temp is 6500k, gamma is 2.2, below the same) is around 6942k. This means the color temp of the LG screen is ALSO cold-prone!!! And the real color temp is about 450 higher than the literal value.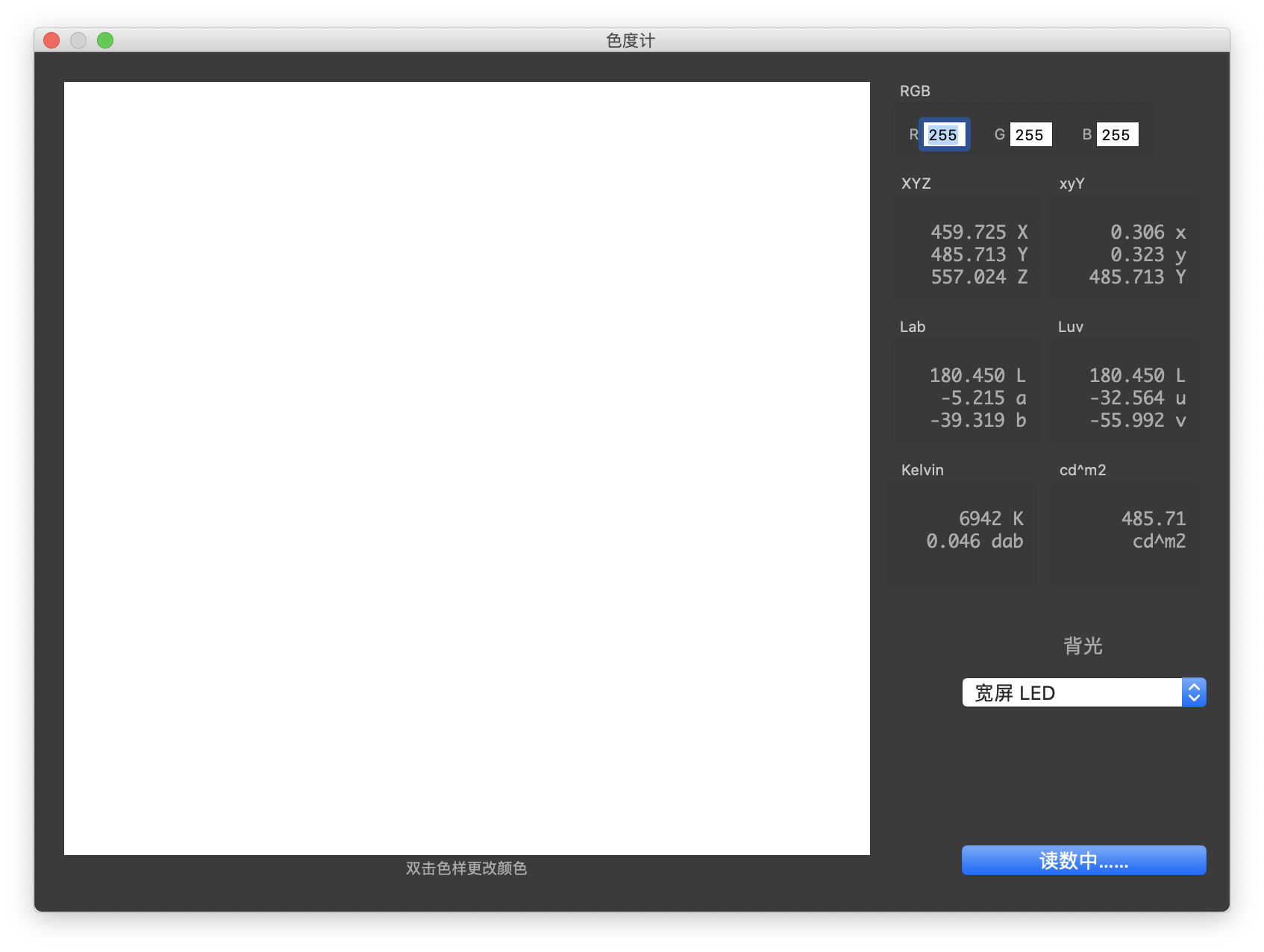 3.So the conclusion is:
A) All Mac screens are cold-prone than the standard color temp in fact. The real standard 6500k/2.2 gama screen should just be warmer/yellower than we supposed!
B) Samsung is more cold-prone(950k higher), and LG is less cold-prone(450 higher).
【Work Around】
And what should we do with this fact?
A) I've got the 6500k/2.2 calibration for both screens, which made these two screens almost as warm/yellow as the same. Theoretically, you should apply this calibration file and try to adapted this warm/yellow screen and accept it as the standard.
Below are the calibration files, and these two are still a little different, the 1st is colder, perhaps because I forgot to turn off auto-brightness while calibrating.
16'' Spider X Calibration.zip
B) If you don't want to change your habit, you can choose to adjust the color temp of your LG screen 500 higher around, this can make the two screens look the same, even in one photo taken by an iPhone.
Below is what it looks like when both set to the REAL same color temp, and MAXIMUM brightness.
C) Now I choose to just accept the LG screen, after days of usage, I already adapted to it and will not feel it yellow without comparing with my old 15''. And if u adjust the Samsung screen to standard, it's even yellower than the LG screen in default mode, so whatever, they are also inaccurate, in fact the LG is even BETTER, it's closer to the standard.
【Background Story】
Any body already calibrated the screen "LP160WT1-SJA1" could u kindly share the calibration file in the forum?
Color LCD
LP160WT1-SJA1
DCN9462004BLP0JAW
Background:
My 16" MacBook Pro got an LG screen as above, which turned to have obvious warm/yellow color temperature compared with the exhibition model in Apple Store. I've go to genius bar and they admitted this fact and give me a paper confirmation file also, however they said apple has no standard for color temperature and rejected to replace the screen for this reason.
So setting the calibration file is the only work around, and I think all LP160WT1-SJA1 panels would be suitable for 1 calibration file right?
And I am not satisfied with Apple for this, all computers should have a standard, no mention so expensive a computer as this one.
Below is a comparison of my 16"(right) with common one(left, my old 15"), with true tone off, white point setting all the same 6500k.

Last edited: