Over at this
Macbook thread
mwhities was able to install
16GB
into a mid 2010 13" Macbook 2.4 Core 2 Duo P8600 that was otherwise stated to be limited by Apple to a max of
4GB
and by OWC to a max of
8GB
.
Can anyone with a mid 2010 13" Macbook Pro 2.6GHz Core 2 Duo P8800 and (2x8GB) 16GB DDR3 RAM in a different machine try it in their 2010 Macbook Pro? I'm about to upgrade the RAM to 8GB but will gladly spring for 16GB if it is possible.
The late 2008 Macbook Pro uses the same Intel chip as the mid 2010 13" Macbook 2.4 Core 2 Duo P8600 and in theory should accept 16GB DDR3 modules.
Screen grabs are below.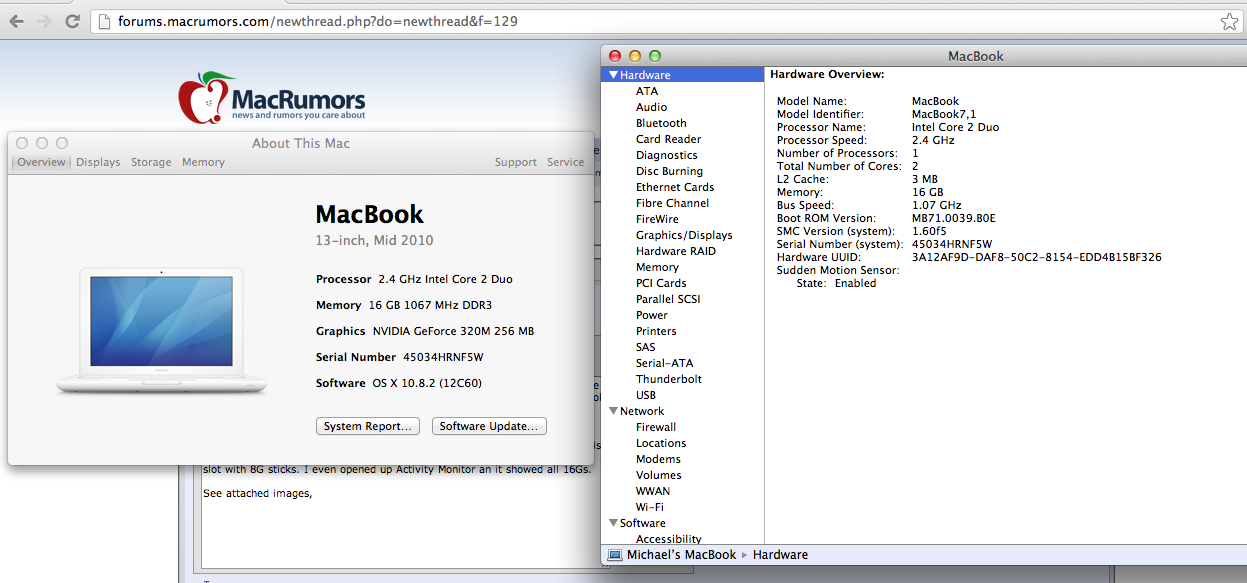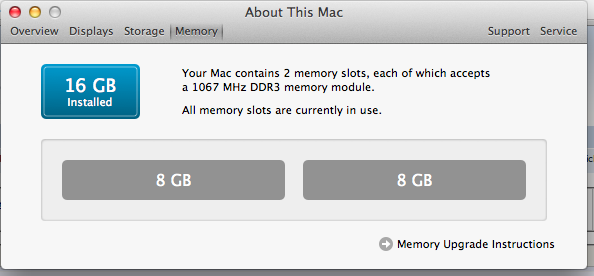 Last edited by a moderator: