Hey guys, looking to pick some brains.. Last week I noticed my 2016 MBP would not charge. Sat on 1% and would die as soon as I unplugged the cable. Out of warranty, so I set up to have it repaired. Battery condition was showing normal, with 57 cycles on it.
(I don't use it much lol) Anyway, it was being serviced for a bad battery. I received it back today and these were the services done to it.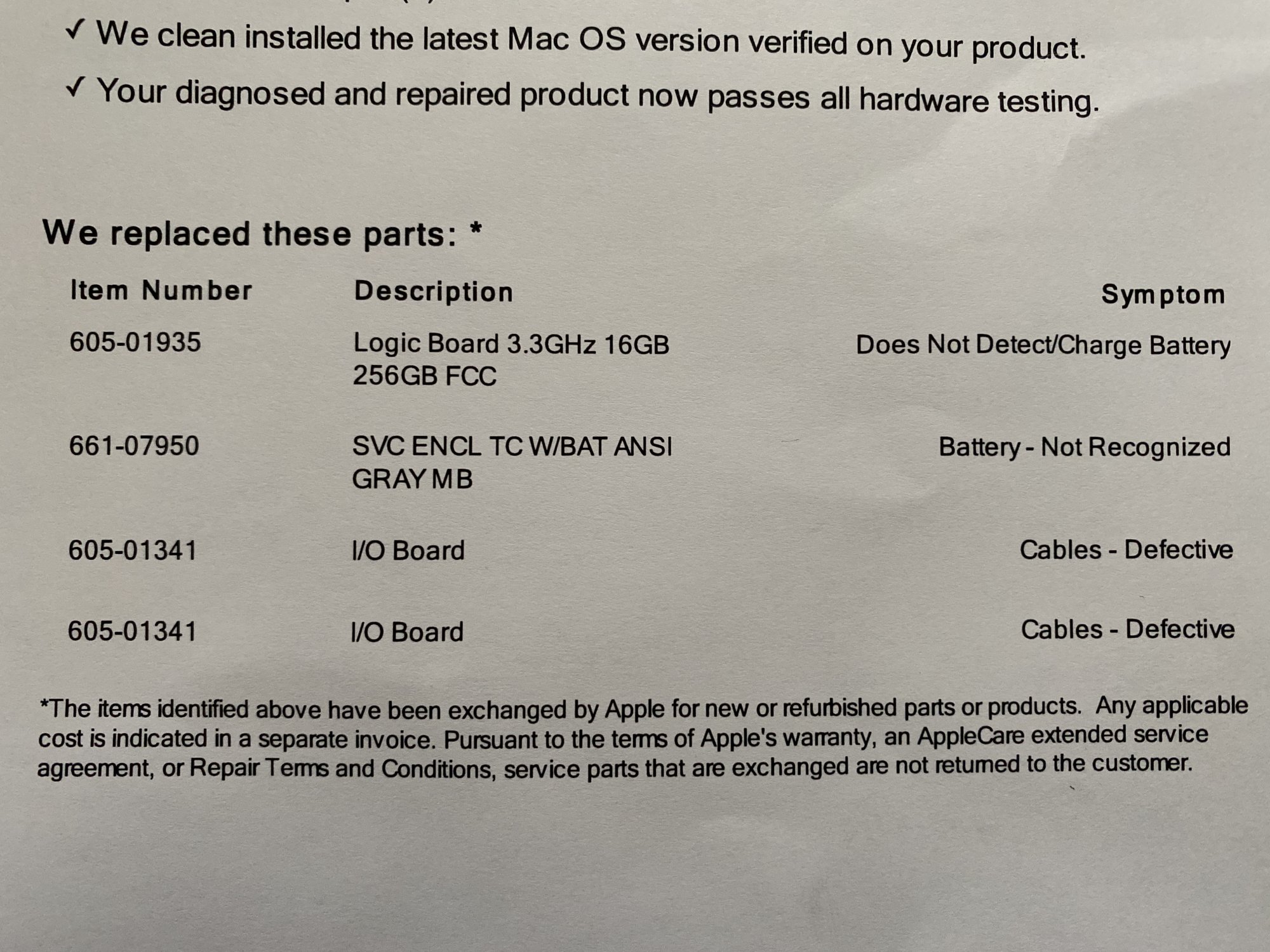 I was originally quoted $530 for the repair, but could change depending on what all they found out during repair. Put it on my Apple Card last week and it showed as a pending charge up until a couple days ago. It is now gone, with no records of it existing aside from my email that Apple had sent me. I'm not sure if it's just me, but my MacBook feels somewhat heavier, the keys feel more responsive unlike what the butterfly keys normally feel like. Also, my charger clicks right into each of the USB ports, where it didn't do that before.
I was thinking maybe they sent me a different machine, but my serial numbers match up. My biggest thing though is that the charge is completely gone from my Apple Card, and I have obviously already received my machine back. Anyone ever have a similar situation in regards to billing? Also, $530 seems awful cheap now given the repairs done. Thoughts on that? I have never had to have a MacBook repaired before, so I am not to familiar in terms of pricing out what their repairs normally cost.