macrumors 6502a
Original poster
Firstly the aim of this post is not to conflict with other peoples experiences. I thought I would post up as i've made it known in a few posts that I would not buy the 2018 MBA. So I have been looking very hard for faults in comparison to my previous MBP. This post is to hopefully provide people with an objective real world view from someone who never wanted to buy the 2018 MBA being a 2015 13" rMBP owner.
I was 'forced' into the purchase when my 3yr old accidentally spilt her juice over my MBP. I still intend to get the MBP back up and running. But I need to do a bit of soldering and I'm waiting to get hold of some contact cleaner (I live in the middle east so it's a bit of a struggle to get some things).
Anyway, 2 wks ago I bought a space grey 2018 MBA 256/8 as it would be a 6-8wk wait for a 16gb version and I needed a laptop. A lot of my work stuff is on Pages and Keynote. Although I do also use word and powerpoint I prefer the former. Also the MBP are too expensive here (approx 35% higher) and they don't sell the nTB 2017 version. I don't like the TouchBar so my choice was limited to MB or MBA. MB is too small for me. The MBA is also more expensive but it's only around £100 more not the £600+ more for the 2018 MBP!
So to my thoughts.
When I bought the machine I set it up clean, updated to macOS 10.14.3 Beta 2 and manually reinstalled all apps fresh. All my docs etc are backed up to iCloud Drive or OneDrive for work. So no need for any Time Machine restore. So my findings are all on macOS 10.14.3 Beta 2
CPU Power:
I have not had a single issue so far with this machine regards to processing power. I have not changed my usage in any way so I didn't expect too given that it performs slightly higher in Geekbench in comparison to my 2015 rMBP. Quite an achievement considering the processor in my MBP is a 2.9ghz vs the 1.6ghz in the MBA. Both machines had 8gb of Ram.
My typical use is report writing and presentation making, emails, safari, the odd photo/video edit, music streaming and the odd film when travelling around.
I have noticed, only because I tested it, that once the battery drops to 5% or lower then CPU is throttled. Here is a Geekbench test on Battery at 4% followed immediately when connected back to the power. Note I didn't notice any difference in performance. I did the test purely out of curiosity to see if any throttling occurred.

GPU Power:
Personally I don't game on a laptop and you would be foolish to buy a MBA and then complain you can't play games. I have an XBOX One X Project Scorpio edition for games. But otherwise I have not had any graphical issues or glitches. Scrolling etc through documents and my photos app (which has over 212gb of photo and video) is smooth.
RAM:
Again no issues. My MBP had 8gb 1867mhz ram and this has 8gb 2133mhz ram. Never had any memory pressure issues and at most I end up with max 400mb of swap and compressed use. No different to what i would get on the 2015MBP. Out of interest my wife has my old 2012 MBP which has 16gb ram and that also uses swap and compresses memory.
Battery:
The battery on this thing is INSANE in comparison to my MBP. My MBP I would need to charge daily. The MBA I am charging every 2-3 days. I get around 10-12hrs actual use (depending on what i do). But the things i have noticed.
Drain in use: Is a lot slower than on the MBP. No idea why as the machines are identical in terms of apps and settings
Drain when lid closed/sleeping: The MBP would lose around 10% overnight whilst asleep. The MBA loses 1-2%.
​
Here is an example showing how long the machine has been on battery.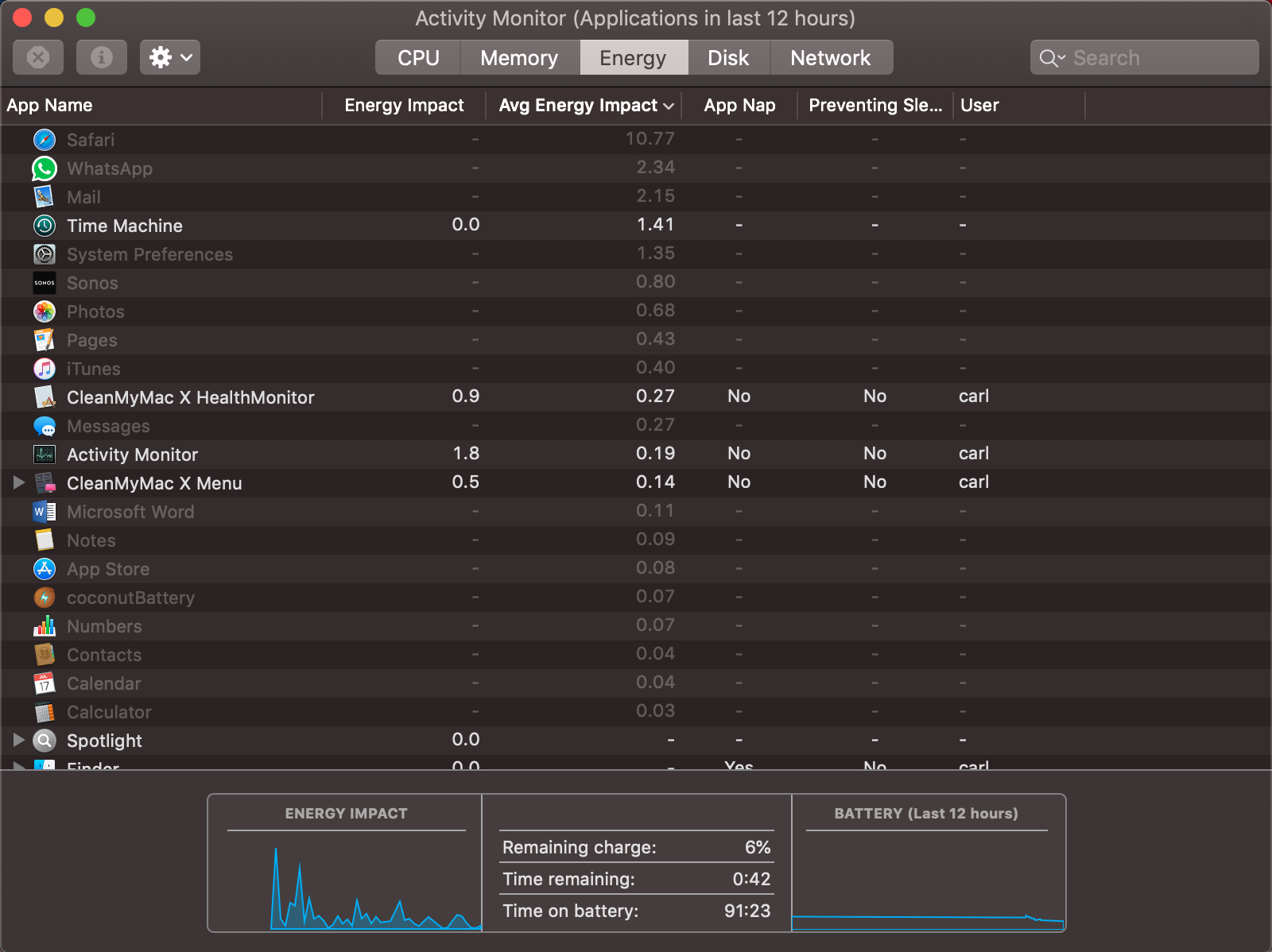 Health wise all seems ok so far, as you would expect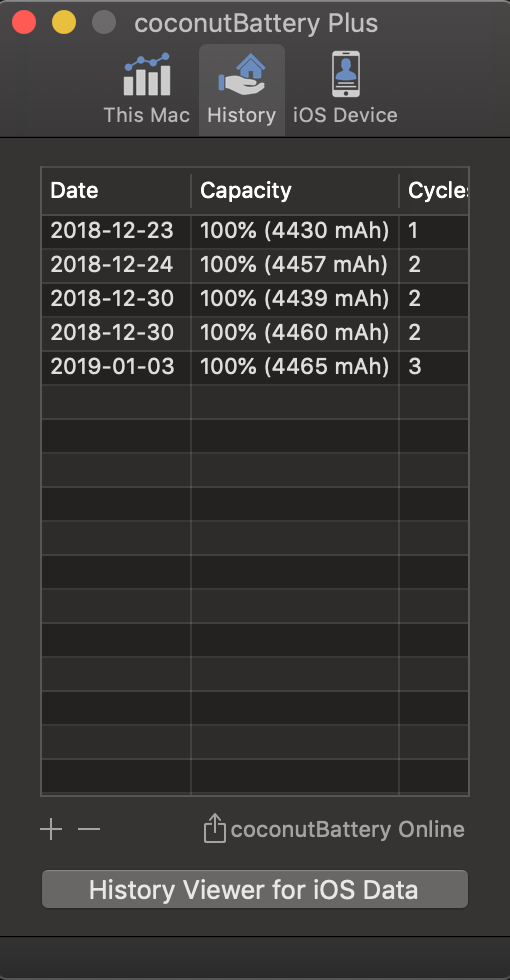 Screen quality and brightness:
I know this is a contentious issue. I don't use my MBA (or MBP) outside. However in work I have a large window directly behind me and being the Mid East it's often very sunny. I have not found a single issue with the screen in terms of quality or brightness. Films look just as good as on my MBP (they should given the screens are the same) I am currently sat at my desk and this is the level my screen is at.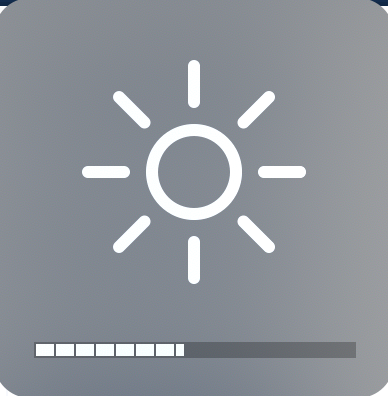 I use Shift+Option and the brightness to control the brightness in 1/4 increments. (You can do the same with volume). But I also have it set on Auto and only interfere if I find it is too bright or too low. I have yet to find a time where I have needed full brightness. The most I have had is 3 notches from full.
The one thing I did do was alter the white point to 7250 which made it looker a better white to me. But other than that the screen is set to auto.
Keyboard:
Again another contentious issue. But as yet I haven't had any issues. I am deliberately trying to type lighter than I did on the MBP as I do wonder if, given the time it can take to adapt, some of the keyboard issues are caused by excess pressure for the type of mechanism? Just a thought I've been having since using this keyboard. Will see how it holds up as it is quite dusty out here at times. So will be interesting to see how the keyboard fares over the coming months.
TouchID:
This for me is awesome. I have a S0 Apple Watch. But I hardly use it as I keep my Garmin on my wrist most of the time. So TouchID is a welcome way for logging in quickly.
T2 Chip:
No issues as yet and i have purposely been trying to replicate what others have done. Ive left it plugged in all night and closed the lid, left external drives plugged in and closed the lid, again no issues as yet. One thing I do like about the T2 is that I can have file vault on or off and it happens near instantaneously. On my MBP, even though it had a 512gb SSD installed. It would take hours to encrypt/decrypt.
Speaker Quality:
For such a thin device the speakers are indeed impressive. I am a bit of an audiophile and am very picky about sound. Now you don't buy any laptop for sound quality as you'd be daft to. But the quality of the speakers in this machine are very very good for the size.
Ports:
This is the one area so far that irks me. I managed to get the store I bought the MBA from to throw in a free apple USB-C to USB adapter for me and I bought a second one. So at least I don't have any issues connecting my external drives to the machine.
I do think Apple should throw at least one of these adapters in with the machine, given the price we are paying for them.
I will probably get something like this in the near future as I do sometimes connect to my TV via HDMI and also Ethernet for tinkering with the router.
https://smile.amazon.co.uk/Lenovo-Aluminum-Adapter-Compatible-Devices/dp/B07DCQ3FBL/ref=sr_1_1_sspa?ie=UTF8&qid=1546516047&sr=8-1-spons&keywords=USB-C+Hub&refinements=p_89:Lenovo&psc=1
Overall:
Overall i have been pleasantly surprised with this machine. I really wanted to find fault with it but i haven't. Yes of course i could if i started to use it in a way it's not intended (serious video/photo editing or trying to play games etc). But if you need a Mac that allows you to type documents, deliver presentations, send receive emails and consume media in the form of films, audio streaming and internet. Then, as much as it pains me to admit I was wrong, this machine is indeed perfect.
I will likely hand this down to my wife after WWDC this year and get the latest 13" MBP. But at the moment I am very happy with it.