Got my 7,1 Mac Pro Jan 10, so over 2 weeks of heavy use.
Got my Pro Display XDR Jan 21
1. Memory test on 768GB RAM (12 x 64GB) M386A8K40CM2-CVF purchased from Memory.net
A) the Apple hardware system test (restart with D pressed) ran for about 5 minutes saying that there are no issues.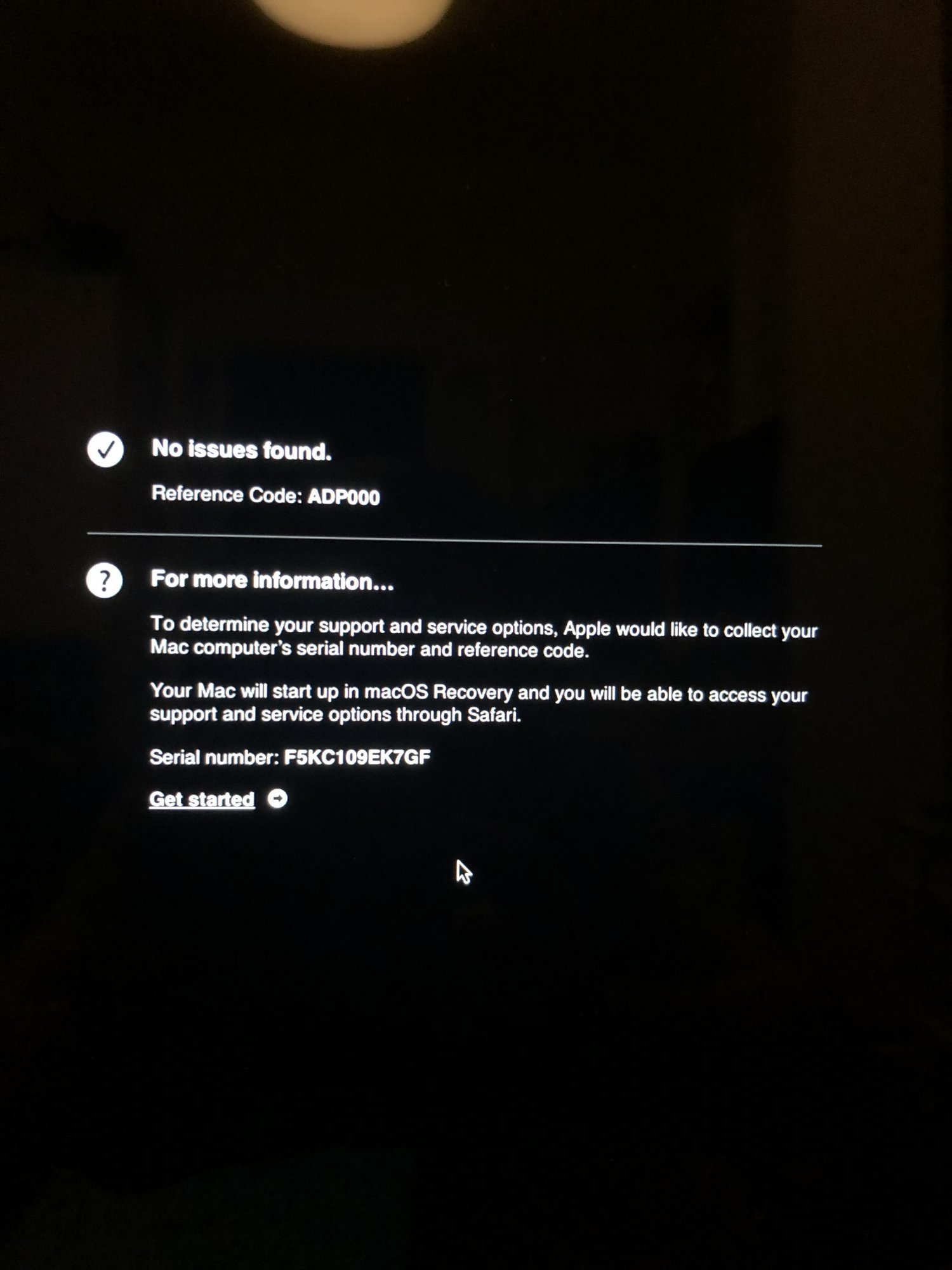 B) Ran Rember memory test but app crashed after 2 hours. (something regarding memory lock failed)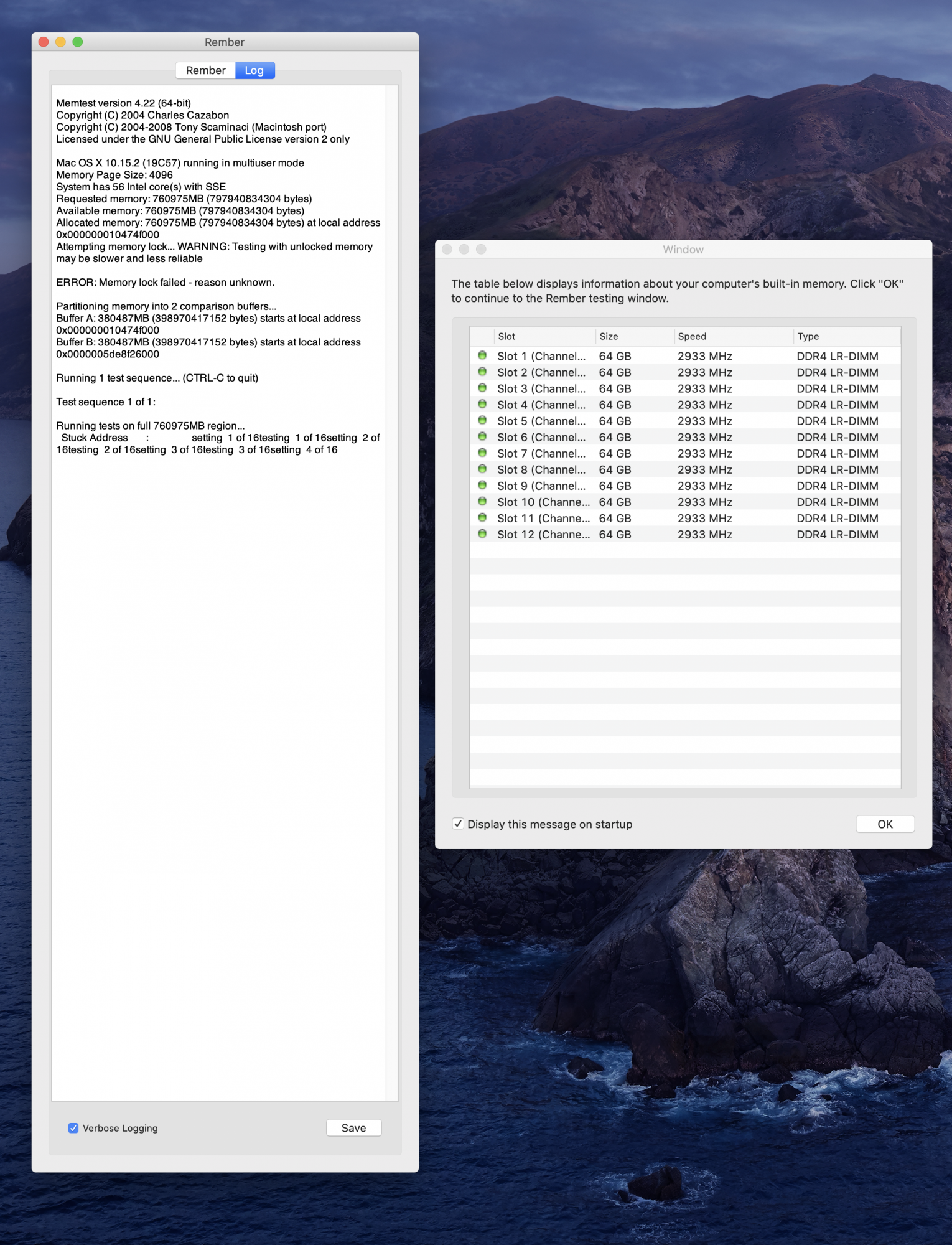 C) Ran Techtool Pro 11 memory test and this ran for 26+ hours on the 768GB RAM. After 22 hours, app showed 737 of the 768 were being tested and another 4 hours to do the rest of the tests. Results were fine.
I chose this app over Memtest86 as this app is GUI....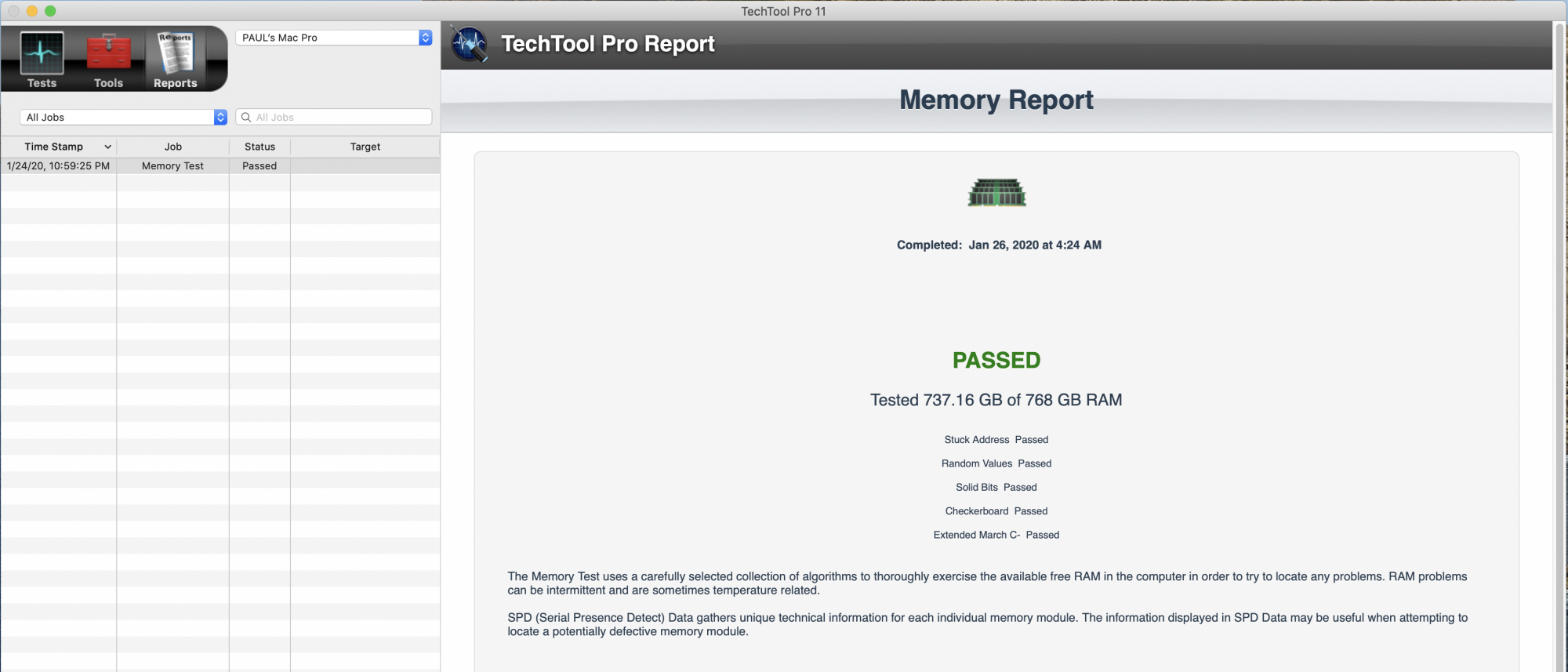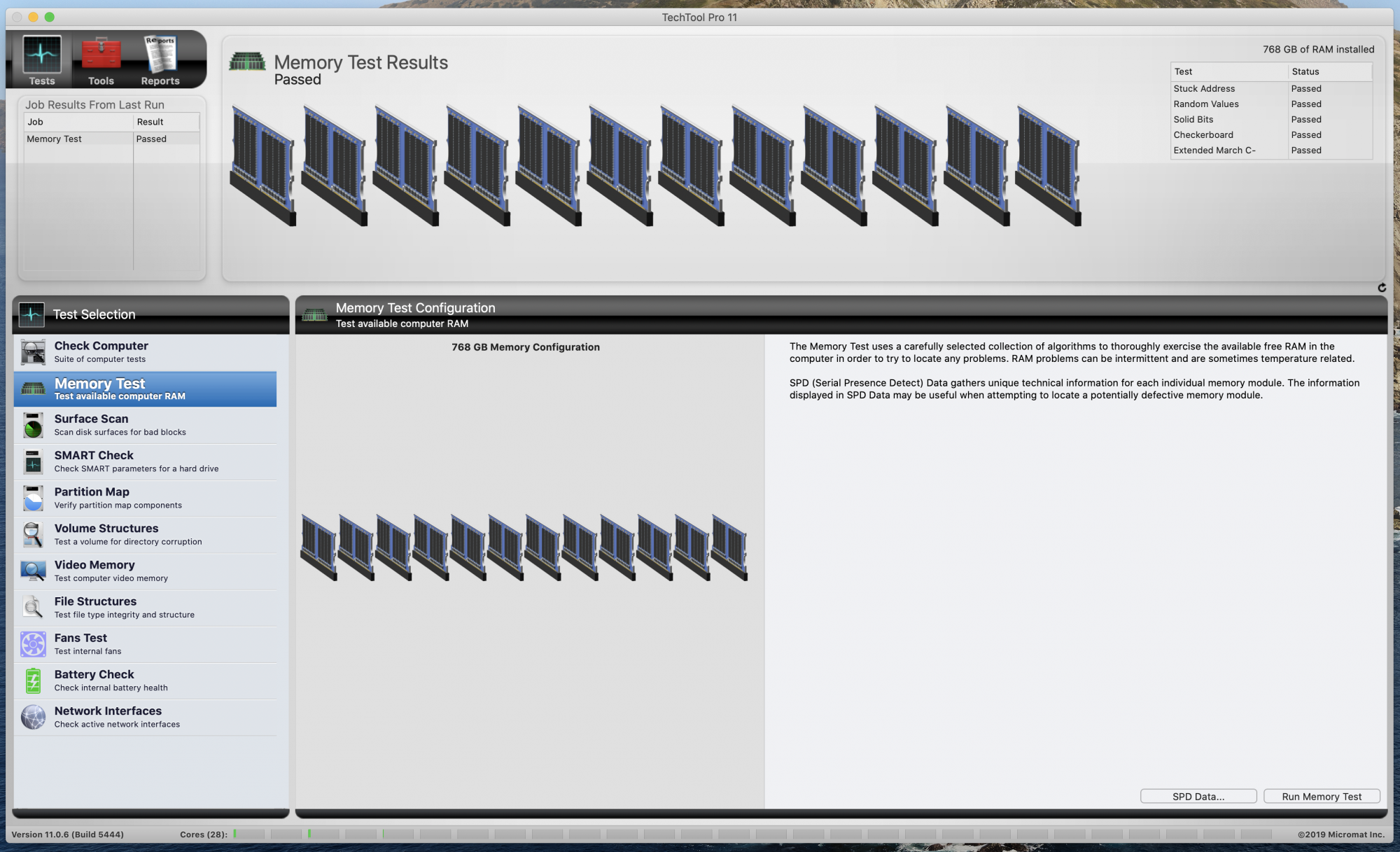 D) Memtest 86 for Mac
I may run this later on on another weeklend
2) GeekBench 5
Single 1177
Multi 20752
Open Cl 83062
Metal 86084
3) Cinebench R20
9886 with Apple Pro Display XDR
9928 with Dell 27" 5K