macrumors 68020
Original poster
MBA 2020(2018 also possible) cooling modification thread.
here is a detailed guide on the process provided by @fcracer

"The issue"
The 2020 MBA is almost a perfect laptop OOTB for my needs. Size, battery life, keyboard, weight, and what seemed to be the right amount of performance to carry out trivial tasks like PPT, Excel, web browsing, slack, trello with enough short burst "umph" to do some vscode and lightweight dev work.
While for the most part it performed well, everyday apps like video conferencing (zoom, webex, google meets, webtrc, skype, bluejeans) all caused the 2020 MBA to hit
100C
and max
8k
RPM fans
within 5 minutes
of use.
This was
unacceptable
to me because of the
NOISE
. It was hard to have a work call with teams/clients with the fans maxed out. It is very loud to the point others on the call noticed some white/static noise from my comp when I was not on mute.
Also troubling was the snappiness while under full load,
100C CPU
and fans. You could tell apps opened slower and functions would take a few seconds longer to execute." ~@vyruzeaper
What I bought for the mod:

Thermal Pad

Screwdriver set for MBA

Sandpaper to smooth out shims

Thermal paste cleaner

Thermal Paste

Copper Shims

2020 i3/i5/i7 mod guides: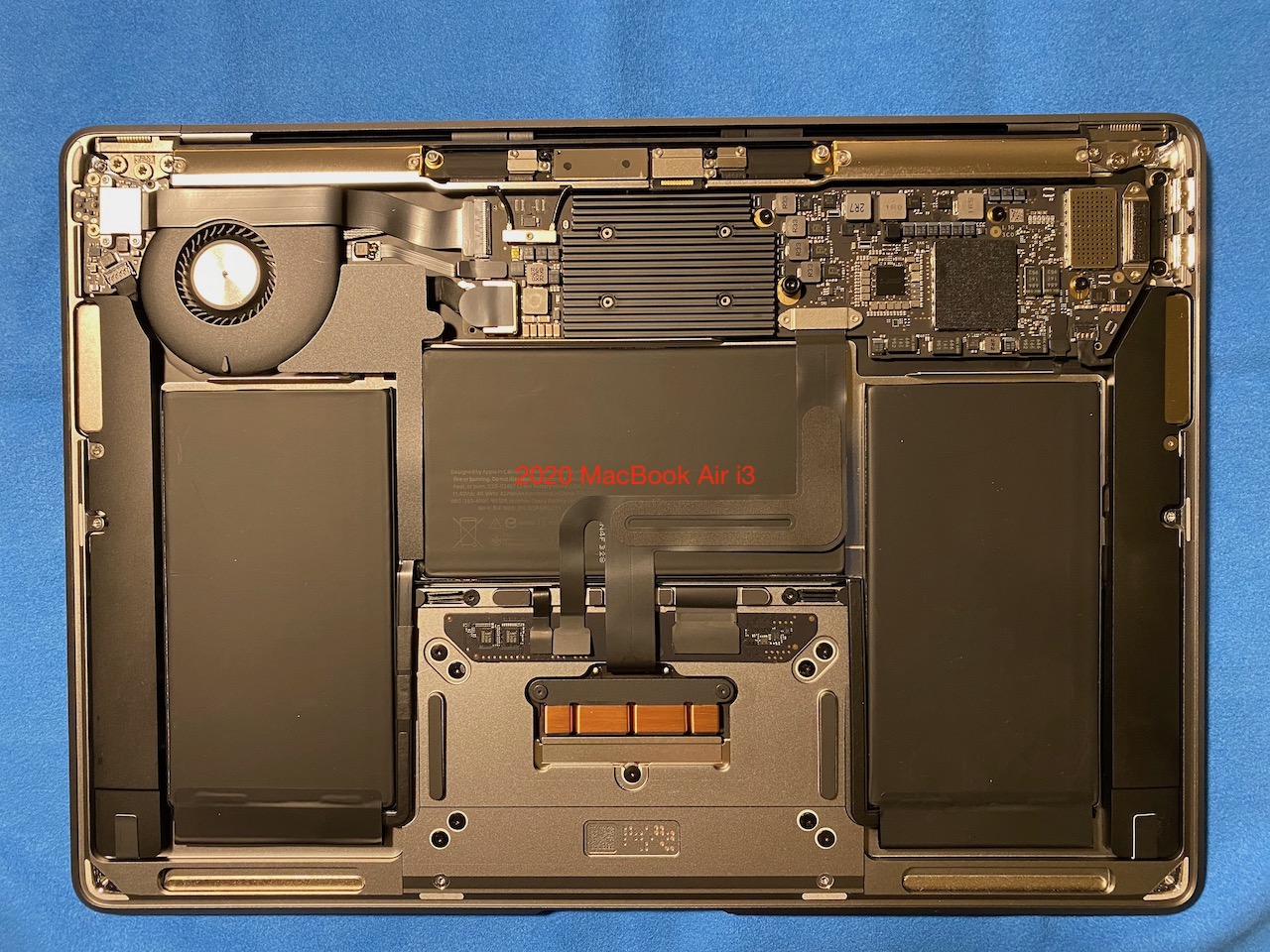 So here's the update for my v2 heatsink mod. For those of you late to the party, read my original mod post first. I ordered this set of shims from Amazon. The 0.3mm shim turns out to be the best thickness for 2020 heatsink. The set I ordered was only 15x15mm square, which is actually too small...

forums.macrumors.com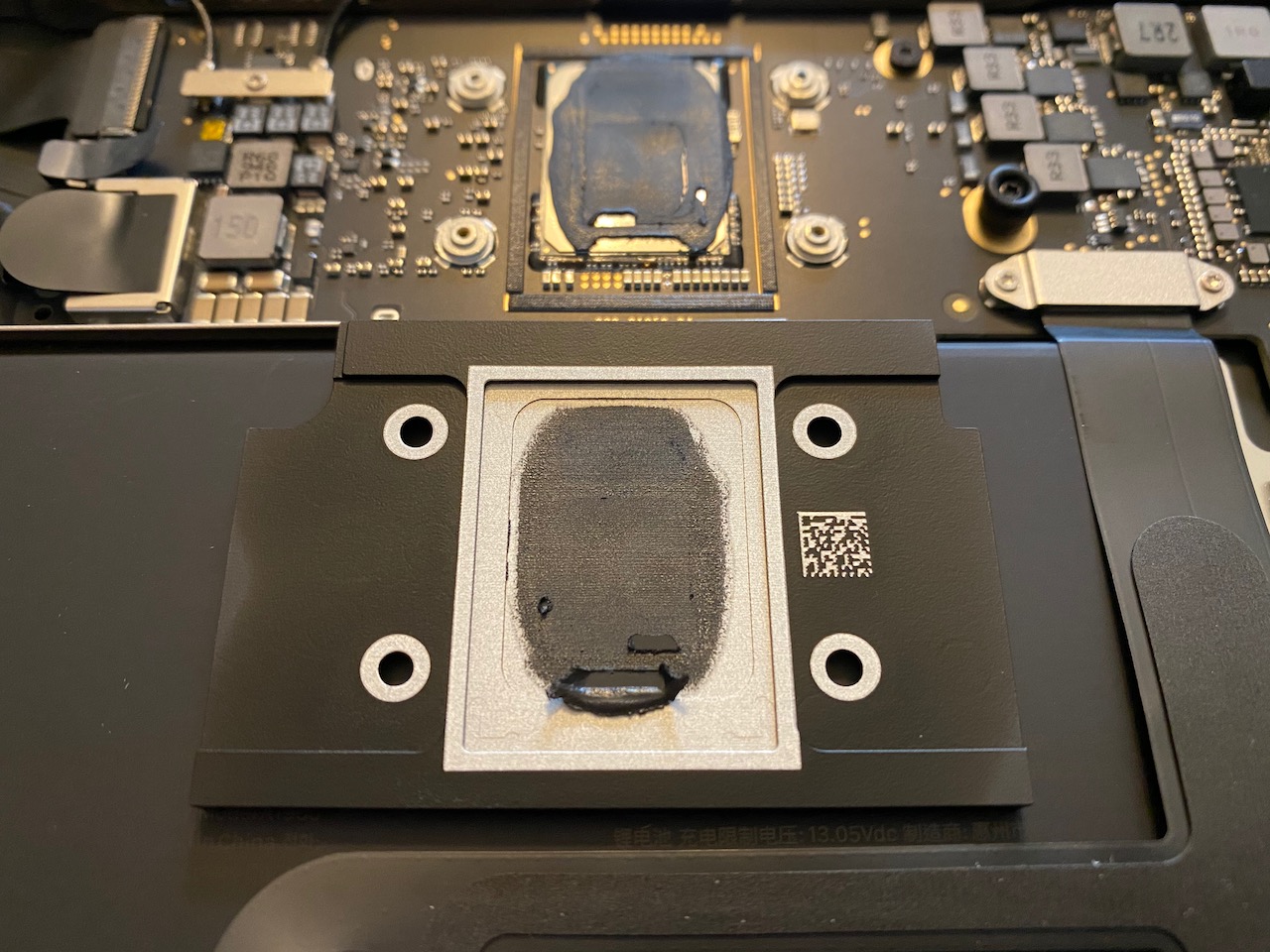 So I bought a second 2020 Air base i3 for my wife. Did the heatsink mod on this one right out of the gate, and took the opportunity to get some good pics of the stock thermal paste application. Also worth noting, the paste on this thing is unlike any I've ever seen. First of all its black, and...

forums.macrumors.com
MacBook Air 2020: i7/16GB/1TB My blog posts on the three types of mods I have done Wind channel mod Heat sink mod Heat pad mod (update) Finally, here are pictures of what was underneath my heat sink! Processor The "2 cm" marking is aligned to the inner edge of the heatsink padding: I...

forums.macrumors.com
2018/19 mod guide: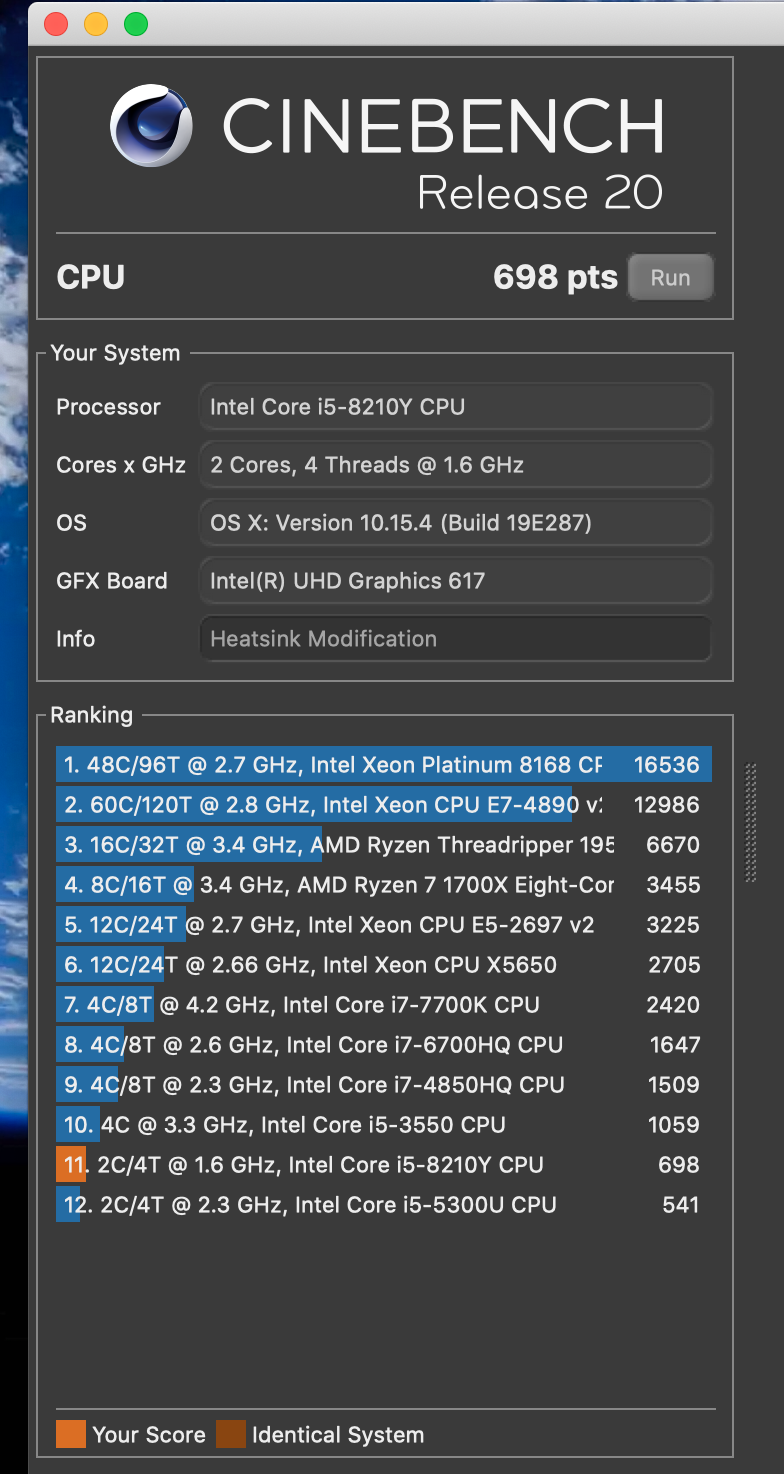 Thanks Jordi for the inspiration to do this update to the MBA 2018. As you can see the performance for Cinebench has increased from 604 originally to 698. The biggest difference is that the fans don't hit full blast and sit around 4.5 - 5k and temp is solid 96 deg (97 on second run) with full...

forums.macrumors.com
~
HopelesslyConfused
Last edited: