macrumors 68000
Original poster
(I don't have many pictures for this one, so you all will have to trust me.)
While dropping off a couple electronics at the local recycling center today, I noticed a 23" Aluminum Cinema Display in near mint condition sitting near the computer drop-offs.
Rather than let it go to waste potentially unnecessarily, I decided to take it in and see if it worked (hey, you never know). Of course, it was only after I started cleaning it up that I realized it needed a 90W power supply to run, and all I had was a 65W from my 20". So I went back there, hoping to find it laying around someplace, but couldn't find it anywhere at all (go figure).
So when I then ended up following this trick online (
http://www.fixya.com/support/t2630438-apple_cinema_display_23_led_short_long
), I got it working with the 65W supply as a temporary solution until I can get a 90W in. Then, after hooking it up to the G5, it appeared to be in complete working order.
Needless to say, I'm very happy I was there to save this guy from certain doom - and upgrade my desktop in the process.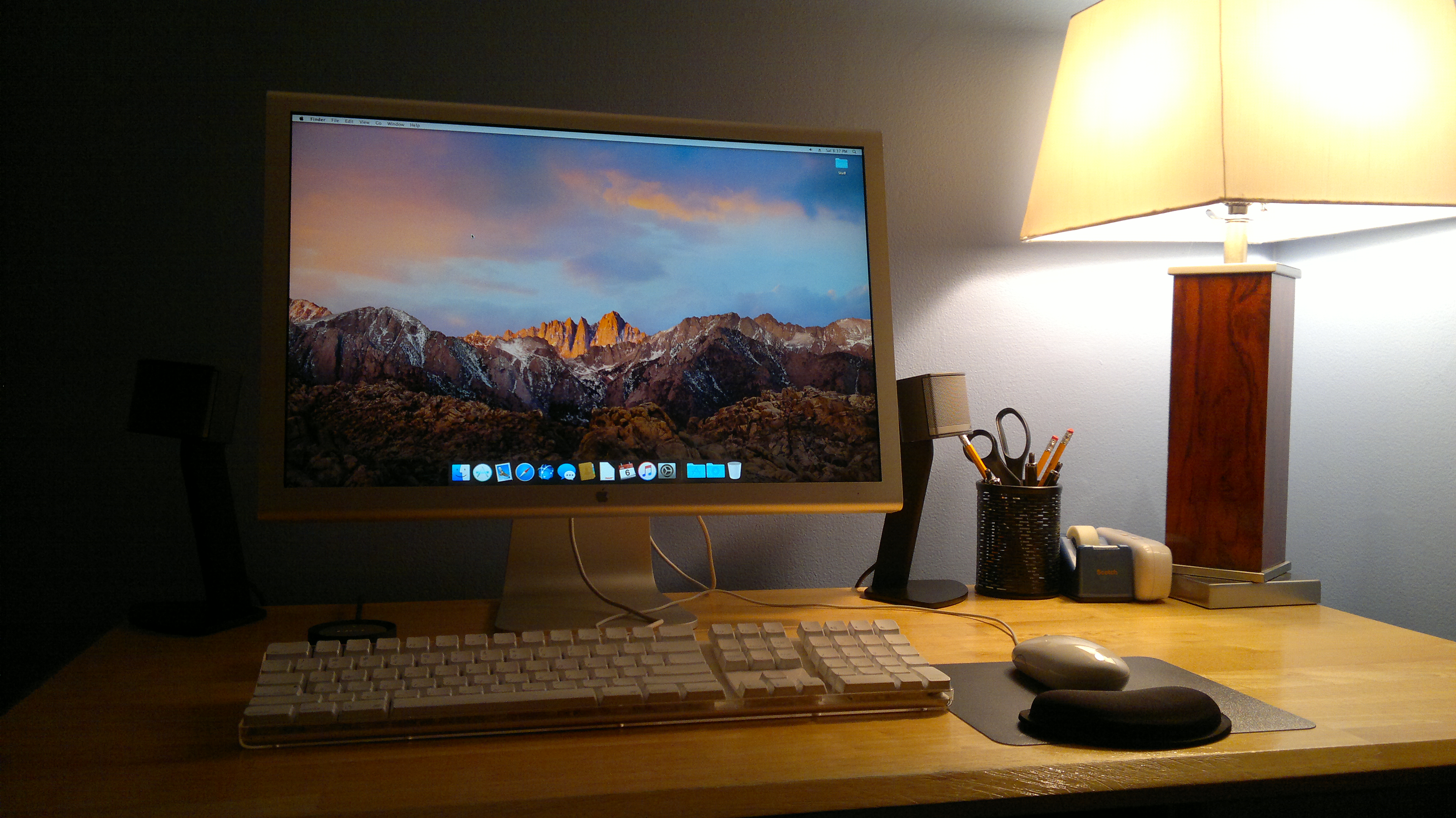 Last edited: