macrumors G3
Original poster
Here is High Sierra's QuickTime with my 1.2 GHz Core m3 MacBook (2017), playing back a very, very high bitrate 10-bit h.265 HEVC file. It's buttery smooth, with ~25% CPU usage. It was as expected, but nonetheless I'm pleased.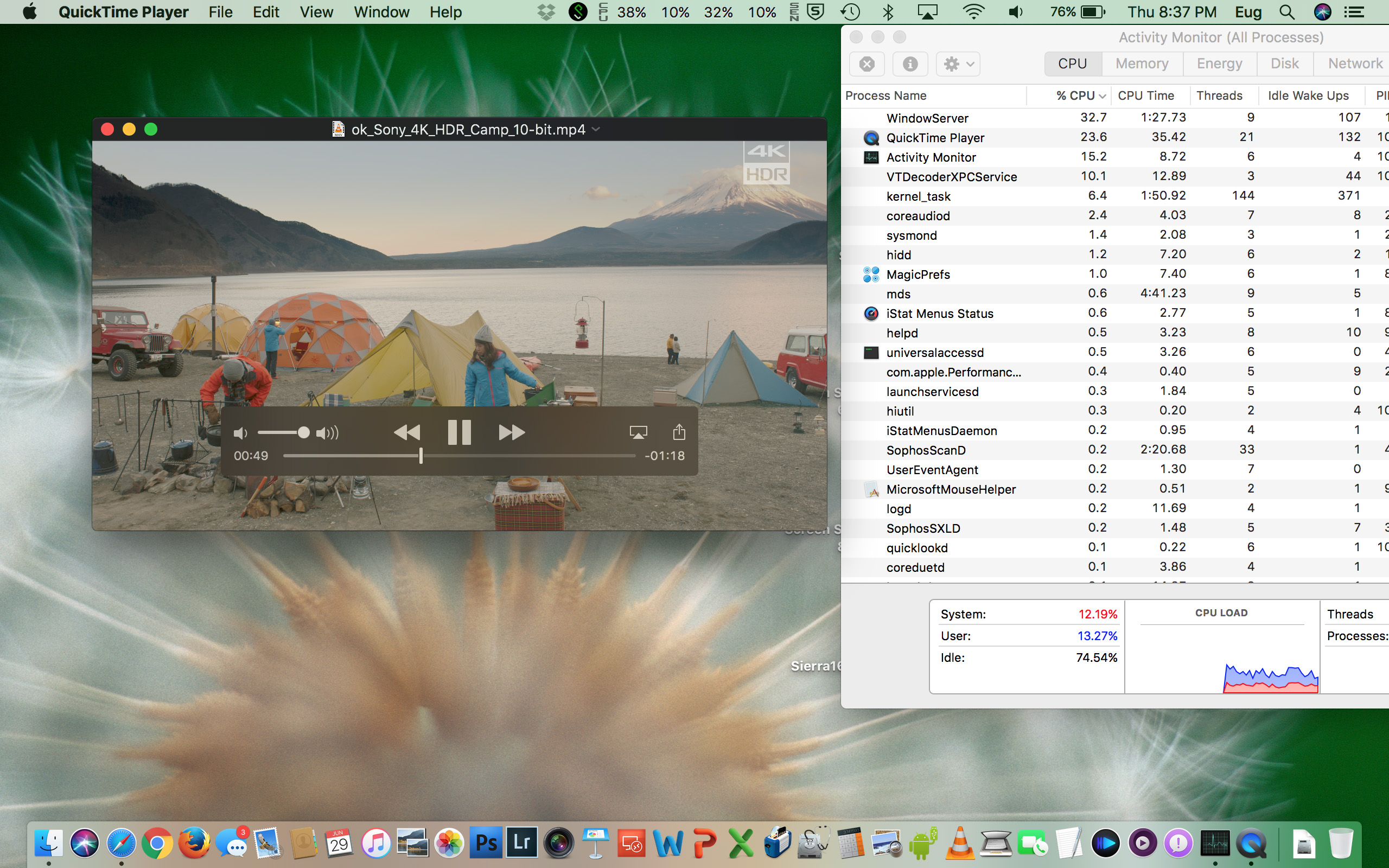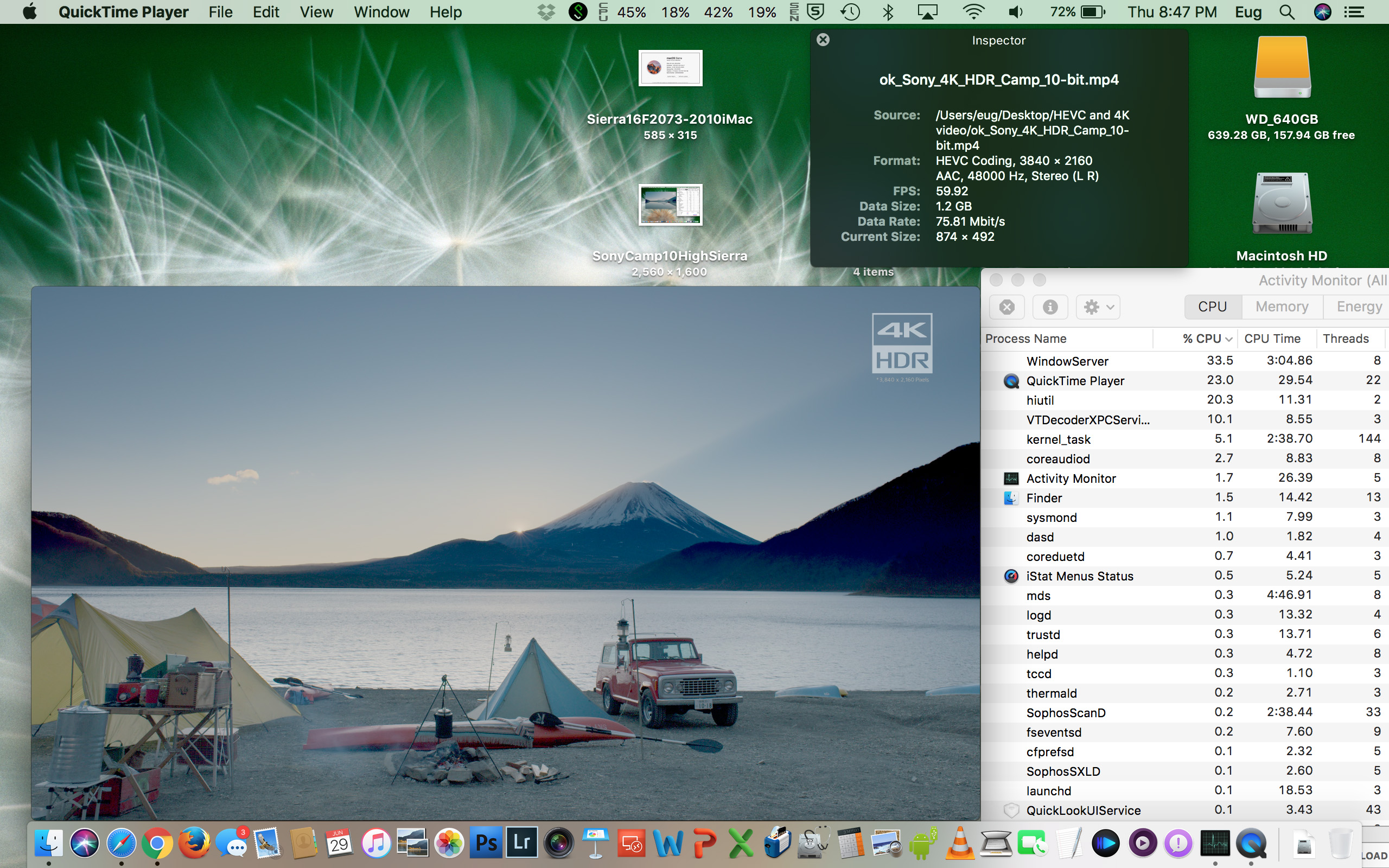 The file is here:
http://www.4ktv.de/testvideos/
Note that link has two of the same Sony Camp video, but one is 8-bit and one is 10-bit. The one in the images above that I tested is the 10-bit version, which is much harder to decode, but the MacBook with hardware decoding doesn't break a sweat at around 25% CPU usage. With the 8-bit 79 Mbps version of the video, CPU usage is only around 15-20% total, including the overhead with Activity Monitor and a few other near-idle apps in the background.
Note that my 4.2 GHz Core i7-7700K iMac could not decode this cleanly using software decode in Sierra.
Last edited: