macrumors newbie
Original poster
Hi guys, I have a mid 2010 Mac Pro and an Asus GTX 750 Ti, which was connected to a mini 6 pin PCIE to PCIE power cable. The Mac Pro comes with an old GT 120 as well.
System: El Capitan 10.11.4
Nvidia Web Driver: 346.03.06f01 installed
CUDA driver: 7.5.26 installed
-When only GTX 750 Ti is installed:
There is system starting up sound, but screen remains black. Tried VGA, DVI and HDMI port, same results.
-When the GT 120 and GTX cards are installed at the same time:
System boots up normally when monitor is connected to GT120 card, and the driver can detect the GTX card, please see attached screen shot.
Black screen when monitor connected to GTX card, there is system starting up sound and won't boot up.
Please help!
Thanks in advance.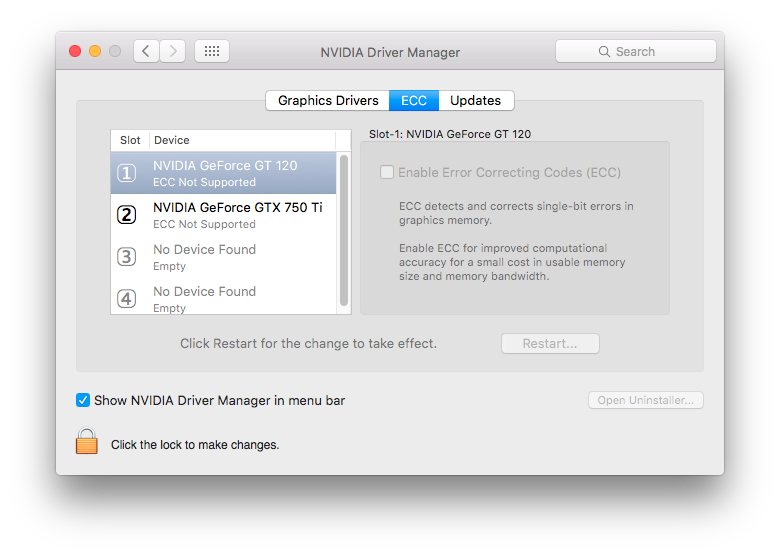 Last edited: