Hi Everyone,
Been here on and off for a decade but never registered an account - probably because I've never had such a severe issue with an Apple product.
Upgraded to 9.1 last Wednesday via overnight download - I'd previously noticed my battery wearing out by day's end (and earlier than expected per specs) but since the new install it's gotten progressively worse. On Friday night, the phone plummeted down to around 30% and then abruptly died during use. Did a full erase and then restored from an iTunes backup. Noticed the battery would casually drop from 100% to 97% over the first 2-3 hours of the day, and then free fall into the 30's and 20's. Here's a few things I addressed to try to fix the problem:
Deleted the infamous Facebook App AND the new "fixed" version.
Limited Location Services predominantly to "never" or "while using" on apps that need it
Turned off all Background App Refresh
Kept display brightness around 20-25%
​
Here's the phone battery info this afternoon after a couple of phone calls and some occasional browsing: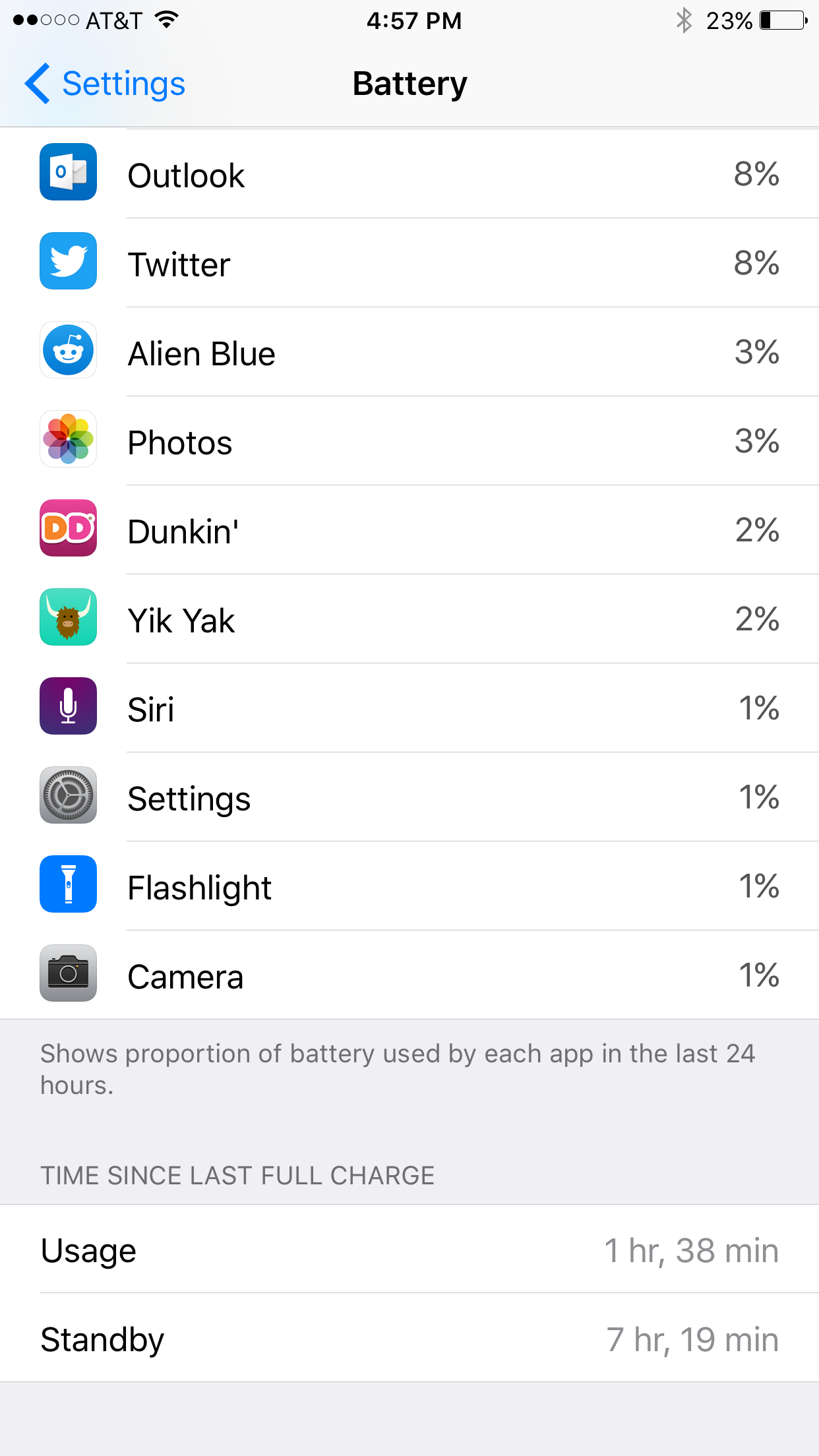 And here it is again a couple hours later - it actually died right at 5%, so I had to plug it back in just to get these screenshots of the usage stats. One thing that's interesting is that the battery was closer to normal during the drop from 23% to 5%, but it's still dying really early: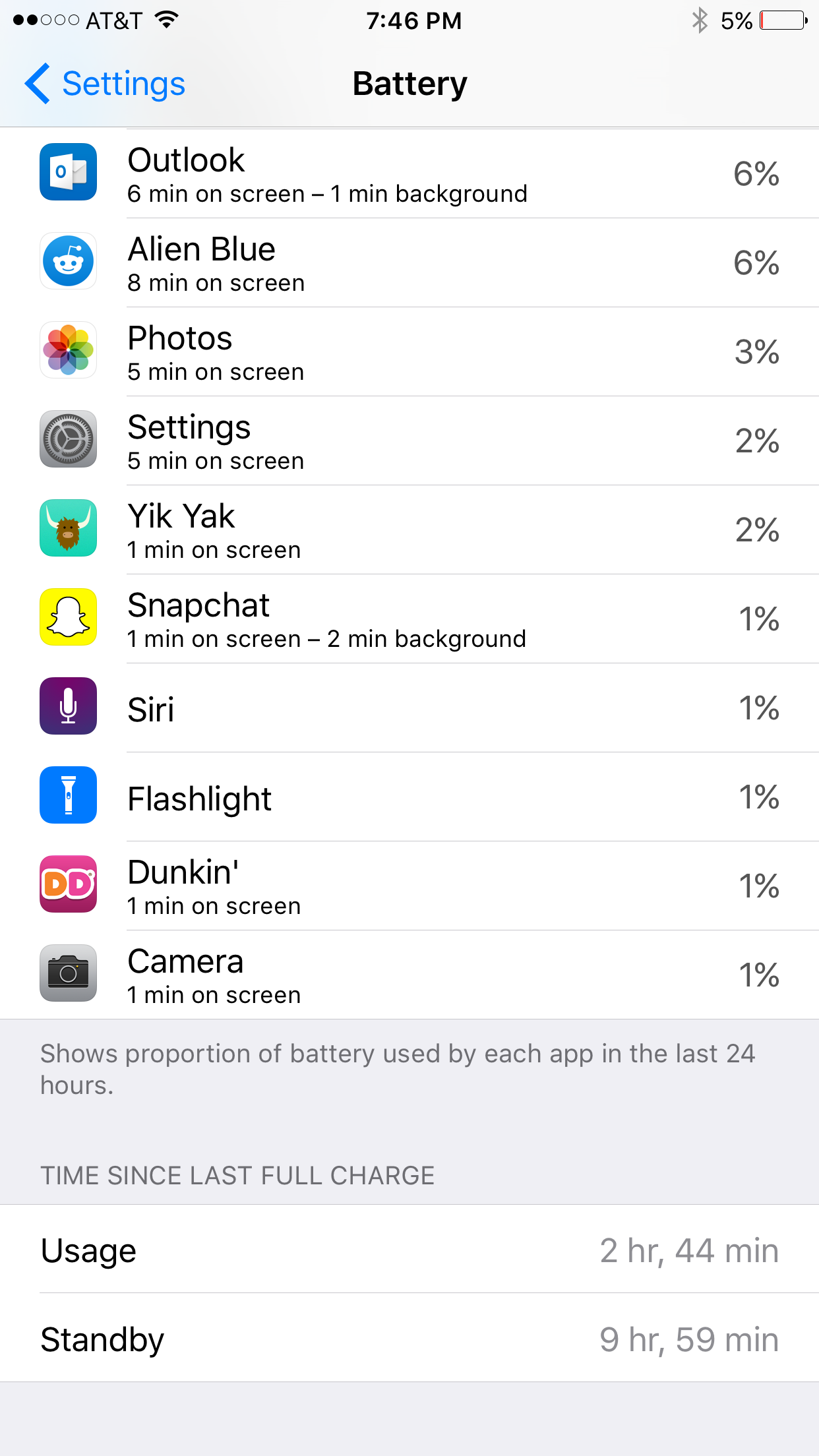 I'm really frustrated - this is a 4-week old 64gb 6s-plus, connected to Wifi most of the day, and at this point the battery is completely unreliable. I'm also dealing with a bizarre discolored pressure spot on the top middle of the screen about 5mm under the time, even though I've treated the phone immaculately and had no run-ins of any kind. As someone who's had multiple iPhones with never a scratch on the screen, who chose to upgrade to get away from a faulty iPhone 5 battery, this whole thing has been tough to swallow.
Thanks guys! Any help is greatly appreciated.