macrumors 65816
Original poster
It took a lot of googling to find it after seeing this case in the streets of Paris.
Vertical flip with magnetic latch. I have an NPG, Magpul, etc. but I don't drop my phones with a case on, so I wanted something that seems like a naked phone that gave back protection and a bit of class. I also like a front cover so I have screen privacy.
I have the sena slim but tire of taken it out of the case. Plus I lose that case all the time.
What I like:
NO flash interference. all others I've seen are too thick and have flash problems
Width of naked phone
Very secure fit
Real leather
Good quality
No magnetic interference from latch
Screen sensor works fine (looks partly covered, but still works)
Inexpensive. $7.
Shows all sides of phone. Feels like holding a Naked phone.
Left side has more coverage at lower left. I think this is to resolve the antenna gate problem on the 4! Clever engineering.
Overall it is a very slim case and narrow case. Feels very good.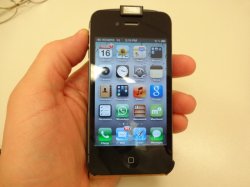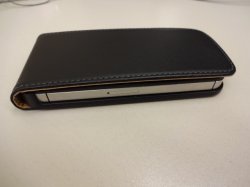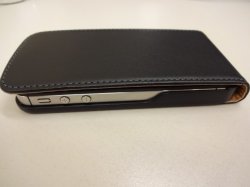 Last edited: