macrumors 601
Original poster
I have had my AW for a only a few months - I am trying to get the Activity rings to be a little more accurate.
I currently have my "Move Goal" set to 250 Calories but this is probably WAY off (I have no idea how much this even is!).
I am 44, weigh around 10.5 to 11 stone (or around 146 pounds).
I have found a website (
https://www.healthstatus.com/perl/calculator.cgi
) which calculates how many calories you burn a day, depending on your activities. You input how many minutes you spend on activities, and then it calculates the calories burned. These are my results for average working day: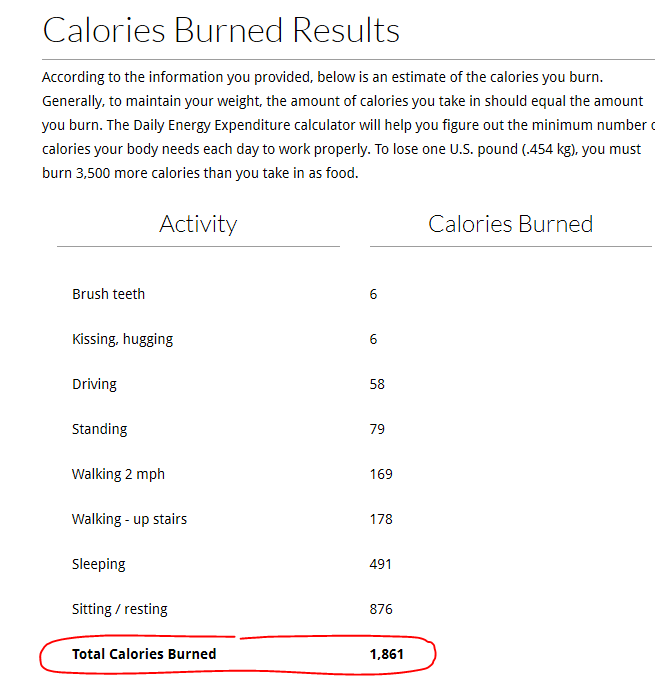 So as you can see, I burn around 1861 calories a day.
I am not looking to lose weight so not sure what I should set my "Move Goal" (which effectively, means setting how many calories I wish to burn) on my watch to?!
I have also found a website which will calculate the calories in the foods that I eat, during the normal working day. Should I use this to calculate all the calories which I take in during the day, and then set my watch to a figure? Again, I am not looking to lose weight but Apple Watch asks "how many calories do I want to burn" - actually none, on purpose, although, I will burn some, just by my daily activities!