Hi all,
The missus received her 38mm Series 2 Watch Friday, and shortly after noticed what seems to be small air pockets/dust/whatever under the screen. They are all the way around the curved glass.
I have attached a photo of some of them. (you might need to zoom to see them)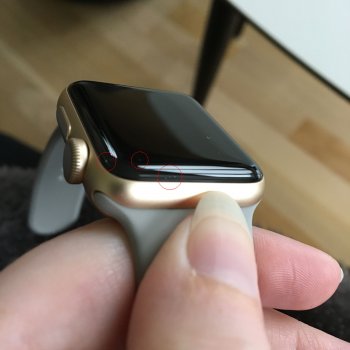 Anyone else noticed something similar on their Watch? And if so, did Apple just swap the Watch or how did they handle it?
We will of course call Apple support when their phone support is open later today.