macrumors regular
Original poster
hi all!
I have had my AirPods for a little while now and I noticed when I opened them that they didn't look as sleek as I thought they were supposed to. Please look at these pictures and tell me if yours look like mine.
This first one especially looks kind of jacked up to me.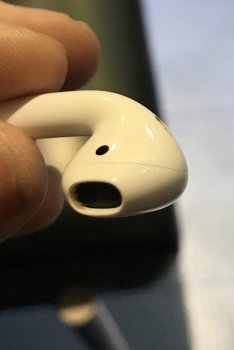 Thanks for your thoughts on this.