A picture paints a 1000 words..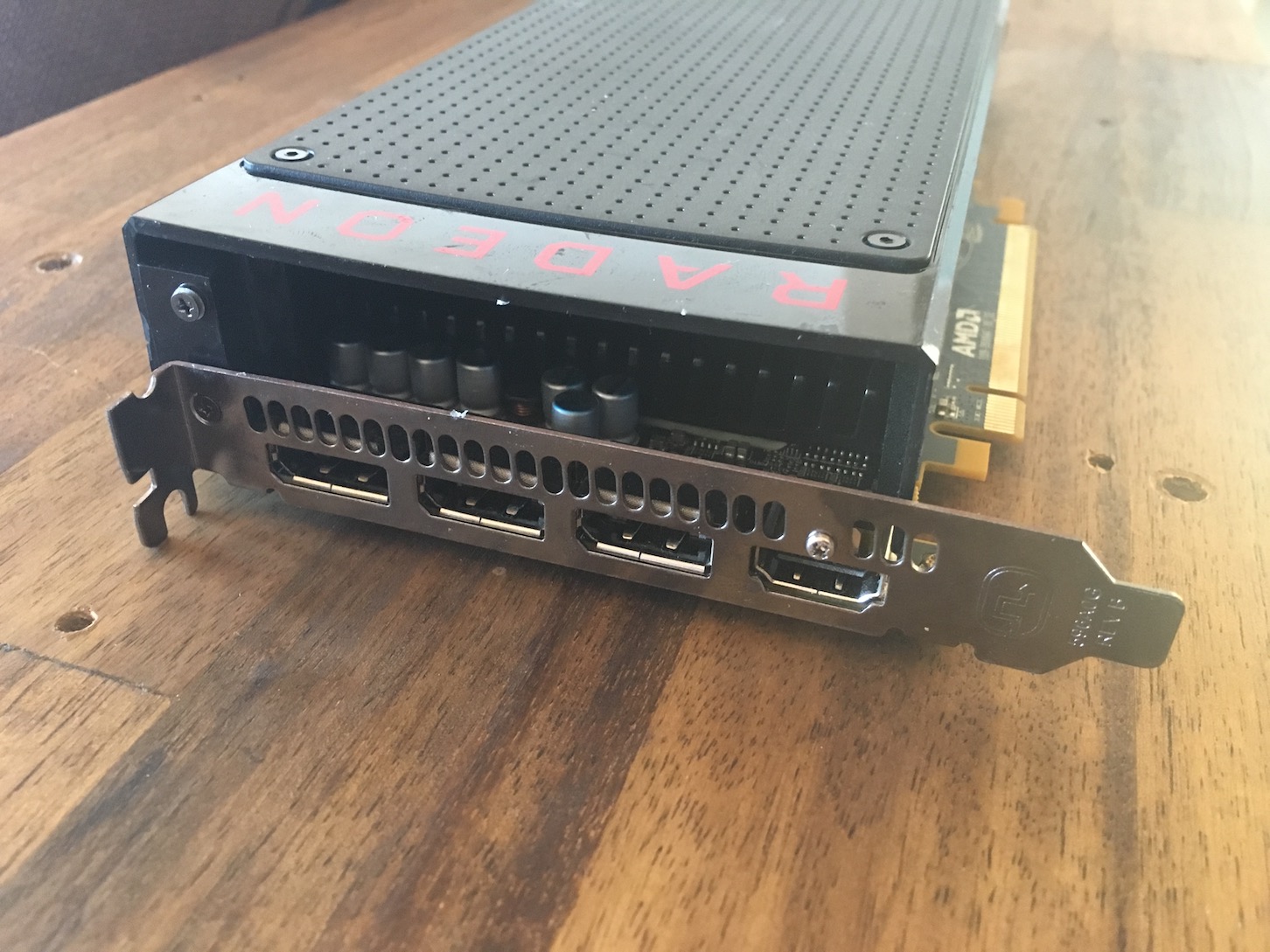 First - turn your double-width bracket in to a single-slot (cost AUD 25)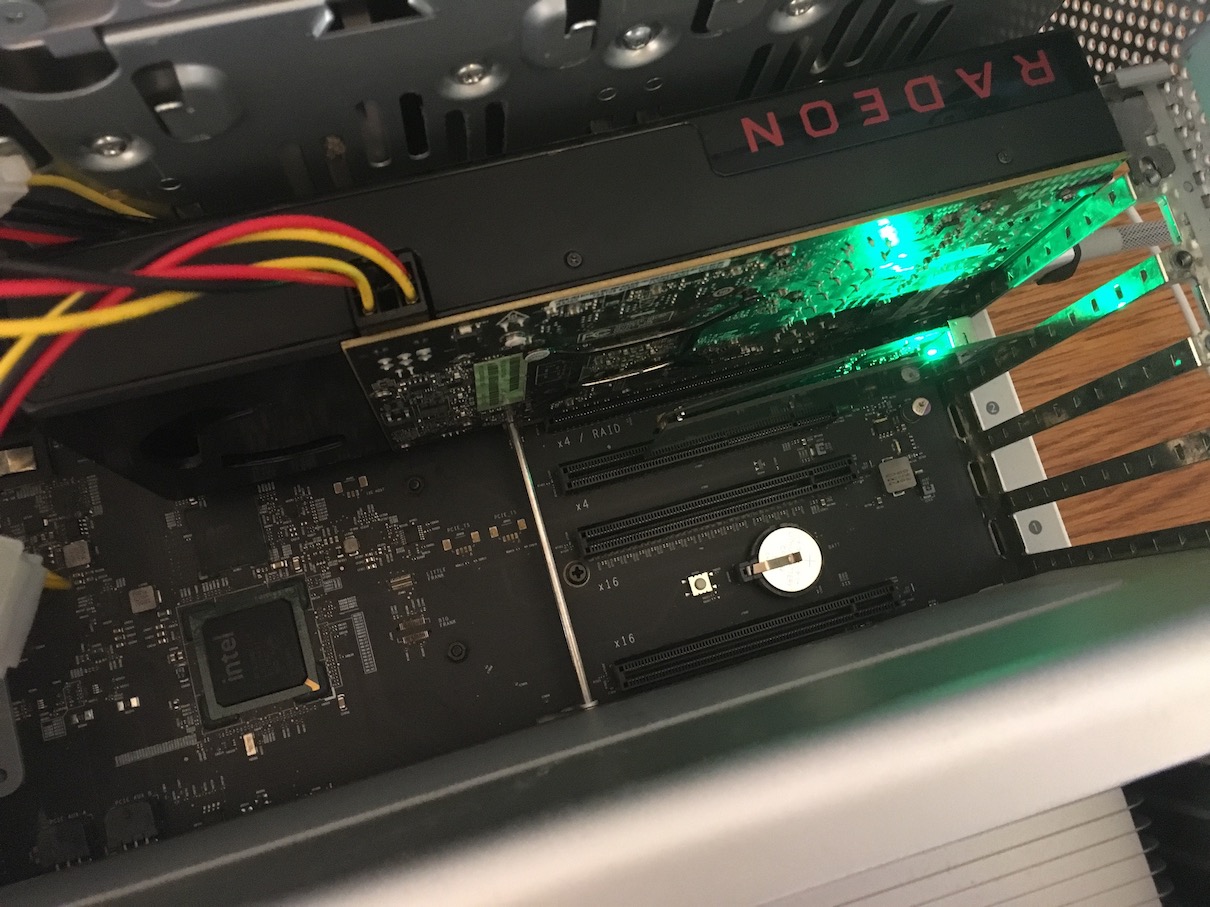 This image shows that almost ALL 2.5 width cards can be cleanly installed in SLOT 4 (total clearance above a standard double-slot like the RX480 pictured is 15mm)
..with that said - just start to think about the possibilities for your cMP now that you have 32 lanes of NVME storage potential ready for installation in Slot 1 and Slot 2(!!)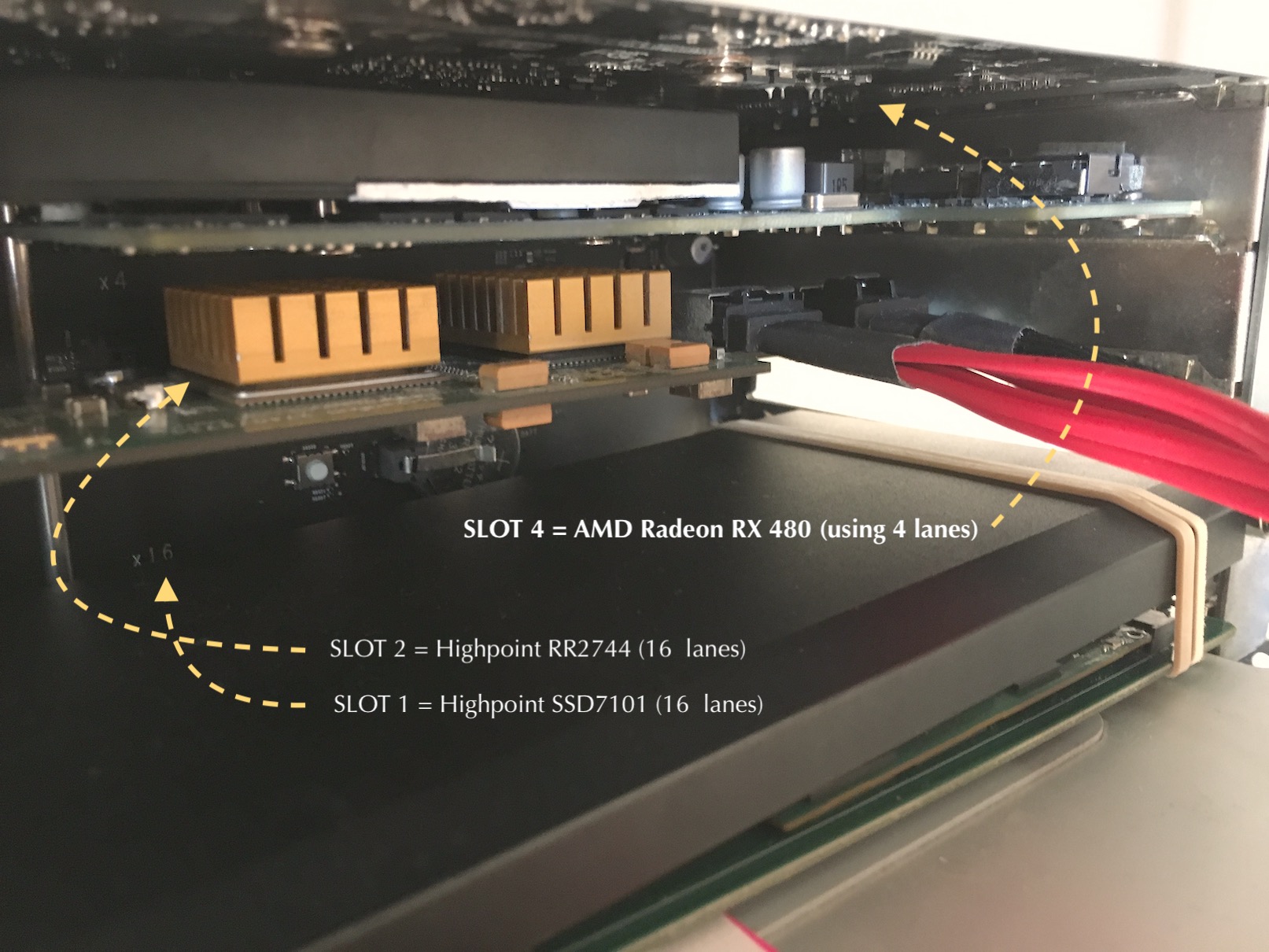 Summary of the (less obvious) POSITIVES..
[1] GPU heat no longer affects thermally sensitive PCIe components installed immediately above it (like bifurcated NVMe HBA installations)
[2] Ready (now) for the creation of scratch disks that can comfortably handle SUSTAINED data read write speeds of 10-12 Gbps (2x squids or equivalent required).
[3] Optimal PCIe bandwidth saturation (for more information - see my drunken post on maximising PCIe lanes usage HERE:
Mac Pro 2019 - PCIe Expansion Opportunities?
Summary of the (mostly obvious) NEGATIVES..
[1] This solution heavily restricts access to the SATA II Bays 3-4 (SATA extension cables MAY still be used in some cases - no access with a 2.5 width GPU)
[2] Many of the non-reference cards will have a completely unusable/inaccessible DVI port after the double-slot bracket is machined in half (to create the "no aesthetic compromise" single-slot bracket depicted in the first image).
[3] While all current generation GPUs typically use 4 lanes of bandwidth in 95% of use cases. Future graphics card bandwidth requirements will probably reach 200% lane saturation on a PCIe 2.0 (x4) slot by 2022.
I look forward to seeing some phenomenally powerful new configs based on the vast new options that fall out of the bottom of this approach -- PLEASE SHARE PICTURES and INSPIRE OTHER MEMBERS..!
Last edited: