macrumors bot
Original poster
Apr 12, 2001
62,157
28,085

Amazon today hosted an event to
introduce a range of new devices and services
across its brands, from an updated version of the Alexa voice assistant to new Echo, Ring, and Eero products.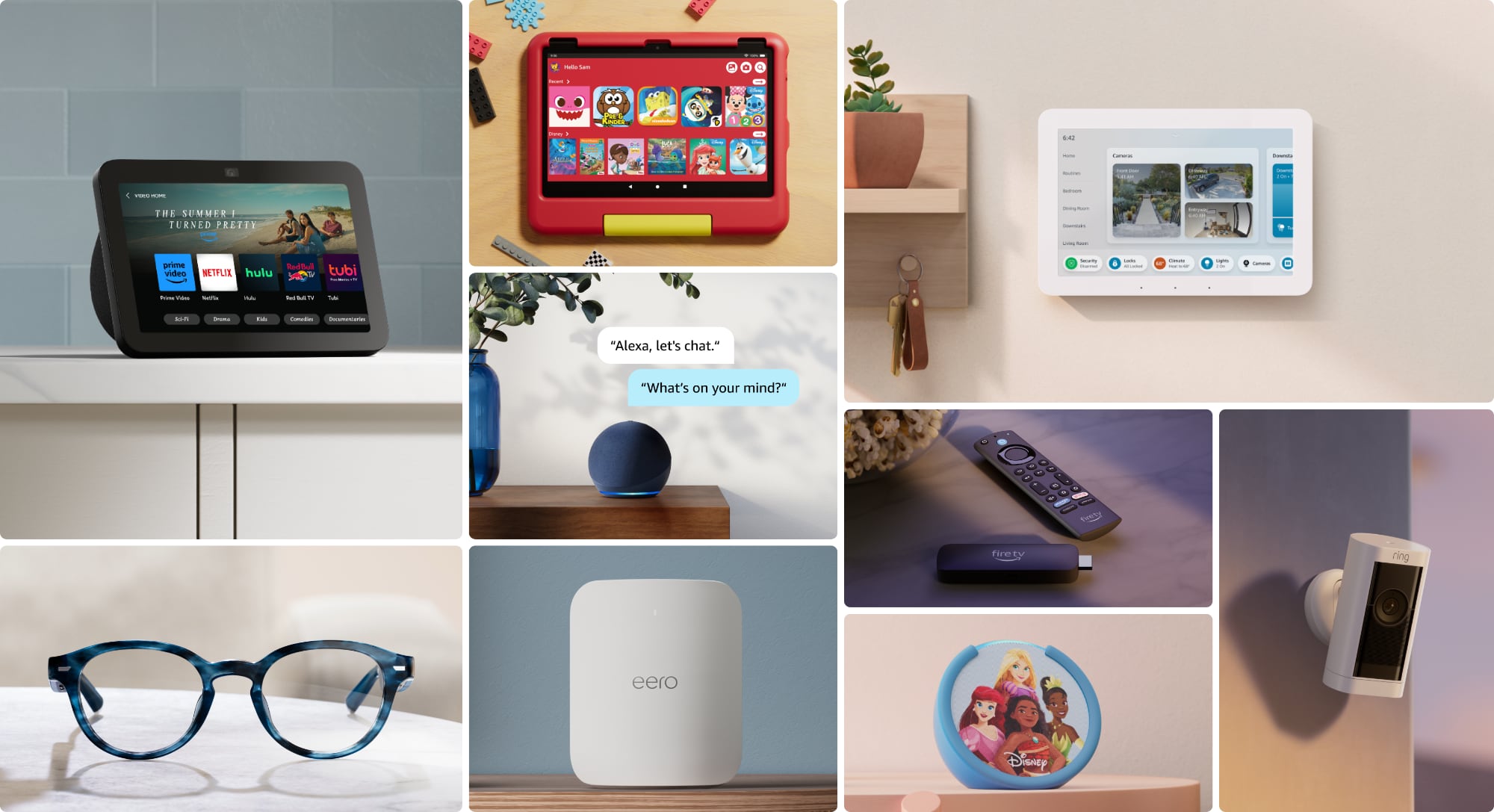 Amazon previewed a future version of Alexa, which is based on generative AI to compete with OpenAI's ChatGPT, Microsoft's Bing, Google's Bard, and more. Amazon says that its large language model has been optimized for voice interactions, and it will make conversing with Alexa feel more like speaking with a human.
If you say "Alexa, I'm cold," for example, Alexa will know to turn up the temperature. Amazon is using these new capabilities to make it easier to create routines and provide Alexa with multiple commands at one time. Other new Alexa features that are coming include an option to detect brightness level and activity in a room to determine whether to turn the lights on or off, real-time translation capabilities for audio and video calls, emergency assistance functionality, and an "Explore" feature that lets children ask Alexa for more information about a topic.
As for the Echo, Amazon introduced the Echo Show 8, its smart home hub and video device. It has a new design, faster processor, and improved audio, plus support for Adaptive Content that changes based on the user's proximity to the device. The Echo Hub is a new Alexa-powered smart home control panel for managing connected home devices, and the Echo Pop Kids is a new smart speaker for children.
Amazon also introduced next-generation Echo Frames with built-in Alexa capabilities. The new Echo Frames are slimmer, less heavy, and offer more battery life and extra bass. Amazon also has the Carrera Smart Glasses, which are the same Alexa glasses but with designs created by Carrera Eyewear.
There are several new Fire Tablets and Fire TV devices, along with a new AI-powered Search function that combines generative AI with the Fire TV entertainment catalog. Users can ask Alexa questions about TV shows and movies and get content recommendations. An interesting AI feature also allows users to create artwork and personalized backgrounds on the Fire TV using an AI Art feature that integrates with Alexa.
The new Ring Stick Up Cam Pro has
radar-based 3D Motion Detection
for better alert accuracy. There are battery, plug-in, and solar options, so it can be placed anywhere, and sound has been improved with Audio+.
Amazon today also announced the eero Max 7, its first Wi-Fi 7 mesh system. According to Amazon, the eero Max 7 offers dramatically increased speeds, less interference from neighboring networks, and improved mesh latency.
More information about all of Amazon's releases
can be found on the Amazon website
.
Article Link:
Amazon Announces Alexa With Generative AI, New Echo Devices, eero Max 7 With Wi-Fi 7 Support and More