Thanks to the mid 2017 Macs and Apple's support for eGPU in the upcoming macOS 10.13 High Sierra, AMD Polaris desktop graphics cards are plug and play in the Mac Pro tower. No boot screen is the only missing feature. I tested RX 460, RX 470, RX 480, and RX 580 in my 5,1. They all work.
In 10.13 Developer Beta, multiple displays and audio output through DisplayPort are functional. With 2 RX 480s, BruceX was averaging less than 12s. Here are some screen captures.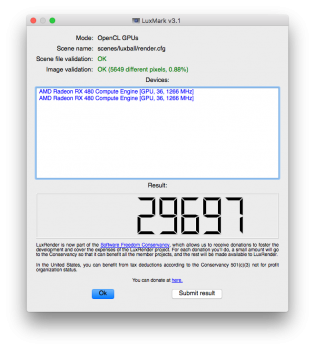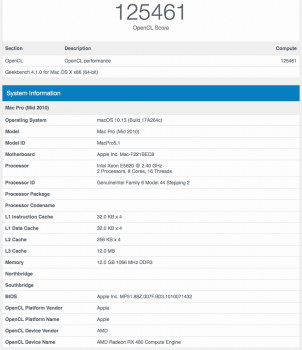 I used another boot drive to install 10.12.6 Beta 3 tonight. RX 480 is now plug and play. AMD9520Controller and AMDRadeonX42000 are the new kexts and have 67DF in them.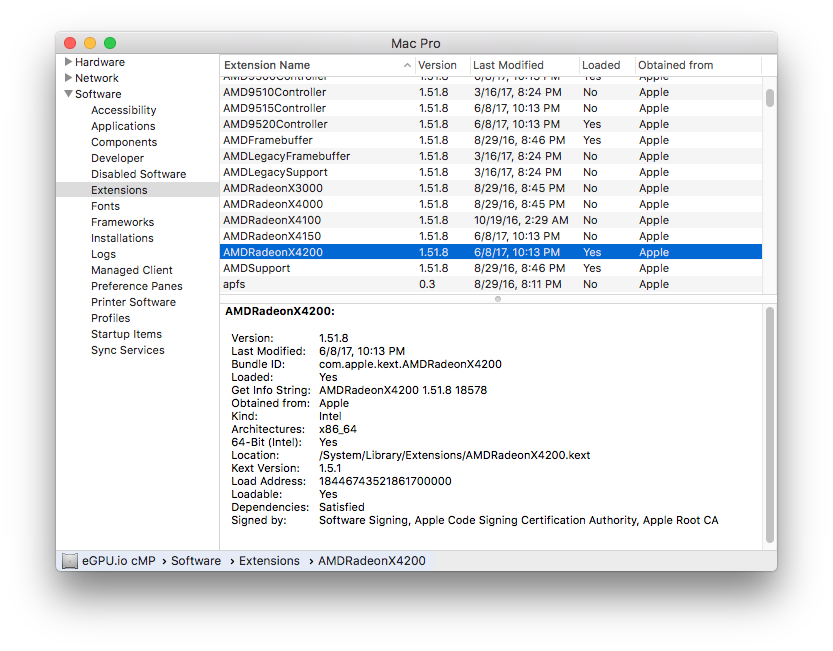 Last edited: