macrumors 6502a
Original poster
Hi,
I am getting a ton of emails that look like this: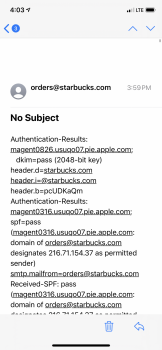 I have largely ignored it and assumed it was spam, as the email addresses were random.
Today I tried to reset starbucks password and got this email, from a starbucks email. I am unable to reset my password now for Starbucks.
Any idea what this means?
Thanks!