macrumors bot
Original poster
Apr 12, 2001
62,129
28,066

Apple today plans to launch its annual "Back to School" promotion in the UK and select countries in Europe, Asia, and the Middle East. Websites in countries where back to school deals will be going live soon are currently down.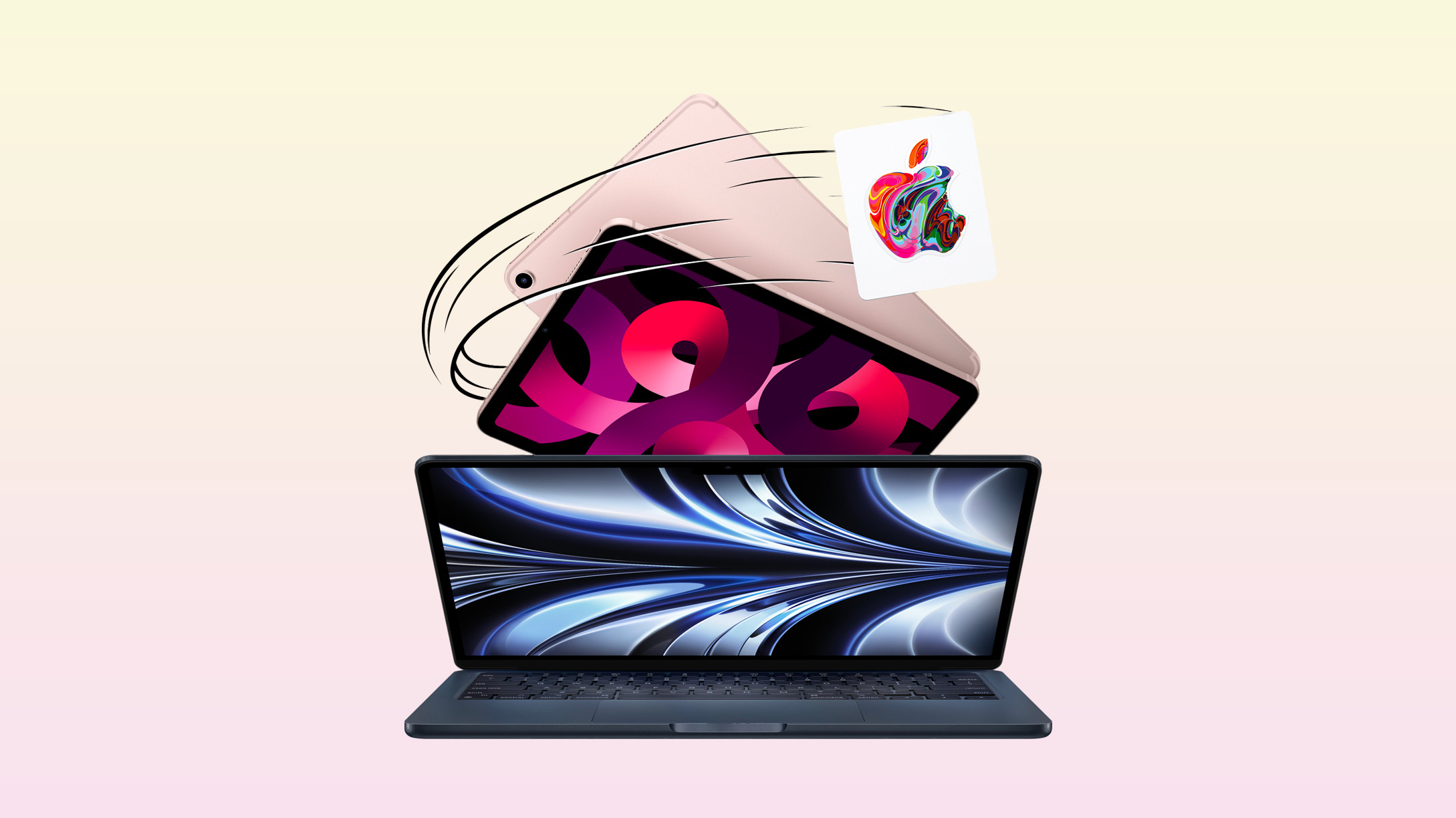 Higher education students and educators in eligible countries can get an Apple gift card, AirPods, or Apple Pencil with the purchase of select Macs and iPads.
Gift cards are available in the UK, France, Italy, Norway, Sweden, Poland, Ireland, Austria, the Netherlands, Spain, Portugal, Switzerland, and Denmark. In the UK, gift cards valued at up to £130 are available with the purchase of an eligible device, and in other European countries, the amount tops out at €150.
AirPods or an Apple Pencil are available for free with a Mac or an iPad purchase in Germany, Hungary, Czechia, Belgium, Türkiye, Hong Kong, China, Taiwan, Vietnam, Malaysia, and the United Arab Emirates. Customers who buy a 24-inch iMac, MacBook Pro, or MacBook Air can get AirPods 3 with Lightning Case for free, while customers who purchase a Mac mini can get AirPods 2 for free. Upgrades to higher-tier AirPods are available for an additional fee, so those eligible for AirPods 2 can upgrade to AirPods 3 or AirPods Pro, and those eligible for AirPods 3 can upgrade to AirPods Pro. Those who buy an iPad Pro or an iPad Air will get a free second-generation Apple Pencil.
Qualifying devices include the MacBook Air, MacBook Pro, iMac, and Mac mini, as well as the iPad Pro and the iPad Air.
Apple is providing its standard educational discounts, and students are able to get lower prices on Macs and iPads through the EDU store in each country. Students are also eligible for AppleCare+ at a 20 percent discount.
Apple's Back to School promotion requires verification through UNiDAYS in many countries, with full terms and conditions available on the promotional pages for Apple's country-specific websites.
Back to School deals will be available when the EDU stores in each country come up in a few hours and they will last through October 23, 2023.
Article Link:
Apple's Back to School Deals Launching Soon in Europe, Asia and the Middle East