macrumors bot
Original poster
Apr 12, 2001
60,317
24,751

Apple over the last several months has been
working on relocating
its first-ever Apple Store in a Fairfax, Virginia shopping mall, and
today is the grand opening
of the revamped and
relocated Tysons Corner store
.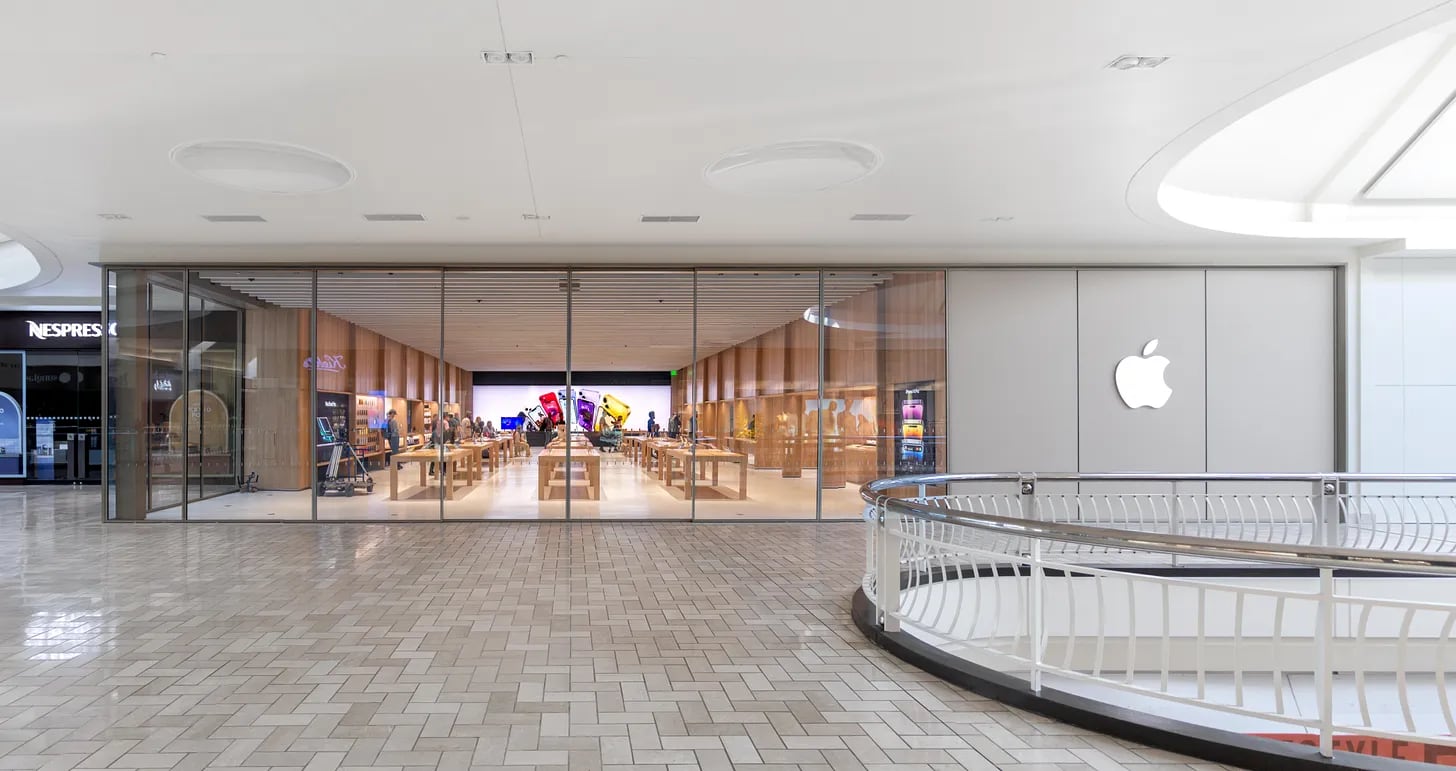 Several influencers and Apple Store enthusiasts were invited to see Tysons Corner ahead of its opening, and were walked through the new store features. Michael Steeber
shared detailed images
of the experience, highlighting the Genius Bar, a hardware flex space, an Apple Watch Studio, and more.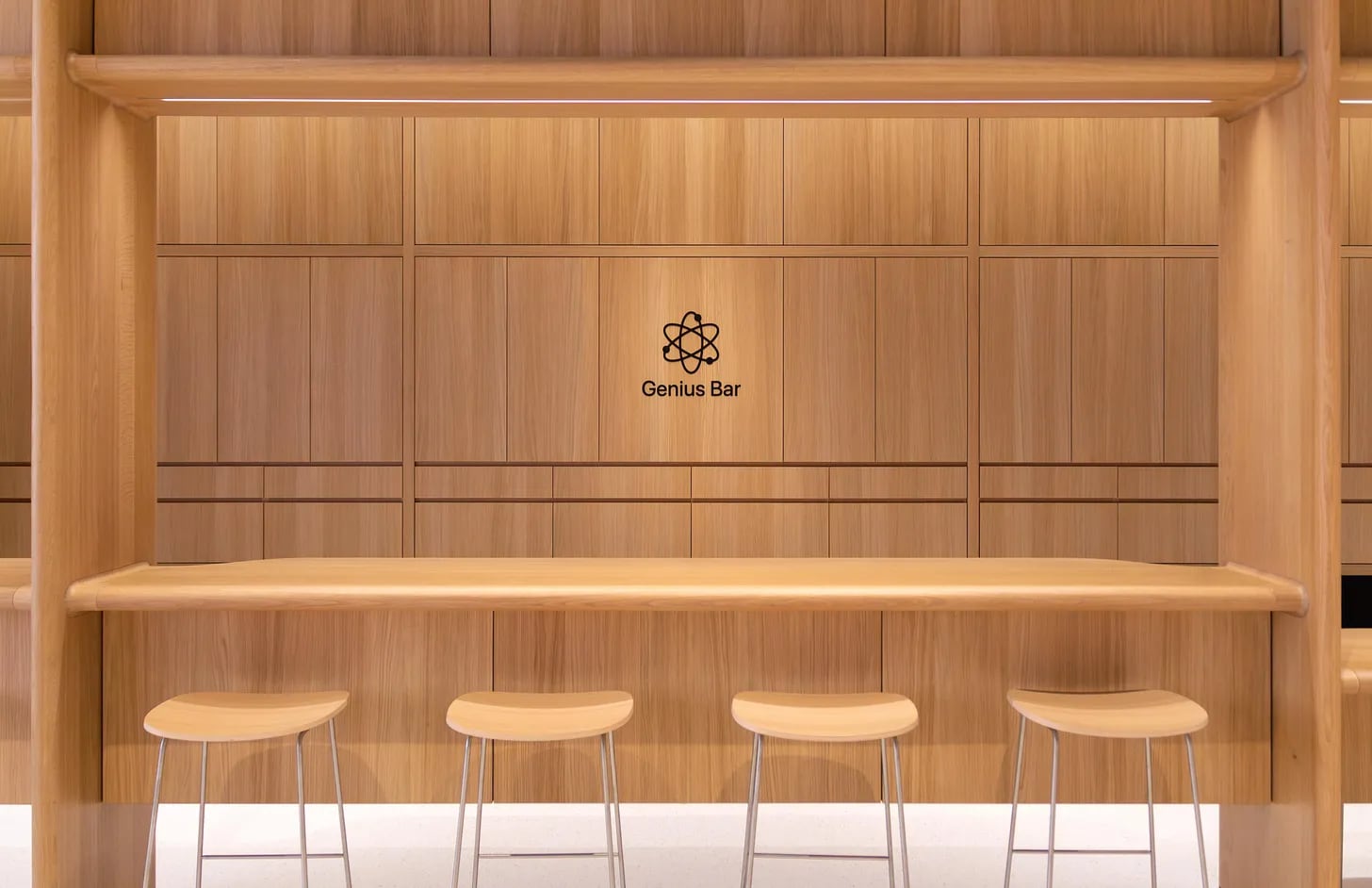 Apple has moved away from physical Genius Bar sections in its stores in recent years, but Tysons Corner has a dedicated Genius Bar in the right corner, similar to the original store. As Steeber points out, this is the first actual Genius Bar that Apple has installed in a store since 2015, though the concept of the Genius Bar never went away.
There is a flexible hardware space at Tysons Corner, which Steeber says is designed to spotlight Apple's latest hardware. Apple has also included an in-person Apple Watch Studio where customers can mix and match Apple Watch cases and bands.
The store features wood paneling, a baffle ceiling design, and individually framed glass doors. Avenues, the Today at Apple section, and Apple Pickup are all present in the store, but have been redesigned, with full details
available from Steeber's website
.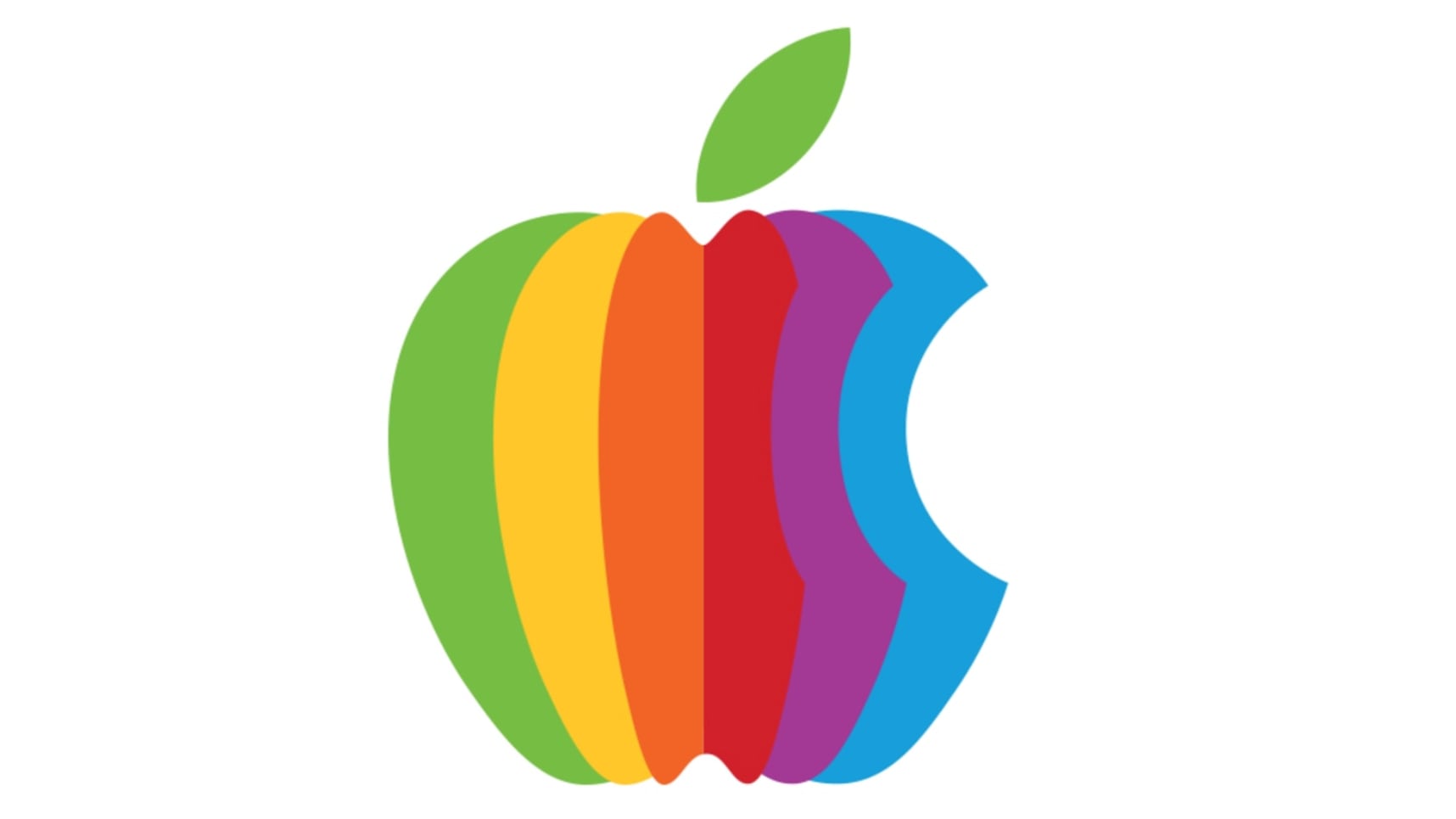 Apple is opening the store on the 22nd anniversary of the date that the first Tysons Corner location opened on May 19, 2001. It will open at 10:00 a.m., and visitors
will receive free tote bags
with the logo that Apple has been using for the store's redesign.
Article Link:
Apple's Redesigned and Relocated Tysons Corner Store Opens Today
Last edited: