macrumors regular
Original poster
Guys,
New Imac user here. I have the imac 5k 3.2 ghz i5 2tb fusion drive 32gb ram.
I installed boot camp windows 8.1 but it seems only some drivers got installed. The apple keyboard works but the mouse doesn't.
I've googled the boot camp drivers but can't find the new ones for my model. Can someone point me in the right direction?
*EDIT, got the mouse working but it doesn't act quite like I expected it to, can't use the scroll on it.
Can't find boot camp control panel options?
Thanks for your time!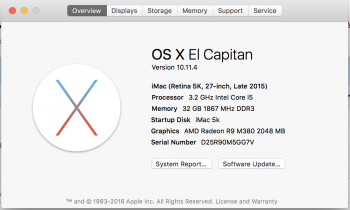 Last edited: