Suspended
Original poster
Thread Update 2023-11-17:
Preliminary list of Mac compatible U.2/U.3 dives found
from Sonnet
.
And more compatible drives in lists maintained by HighPoint:
Thread Update 2023-08-21
:
Highpoint 1580 Rocket PCIe4 HBA card works on 2019 Mac Pro and seems to provide double the bandwidth even via PCIe3 (although successful with the Micron 9400 Pro only in windows, but it does continue to drive the Micron 9300 Pro even in macOS but at same speeds at the Highpoint 7120);
Thread Update 2020-09-25
:
Sonnet card supporting 2 u.2 drives mentioned here: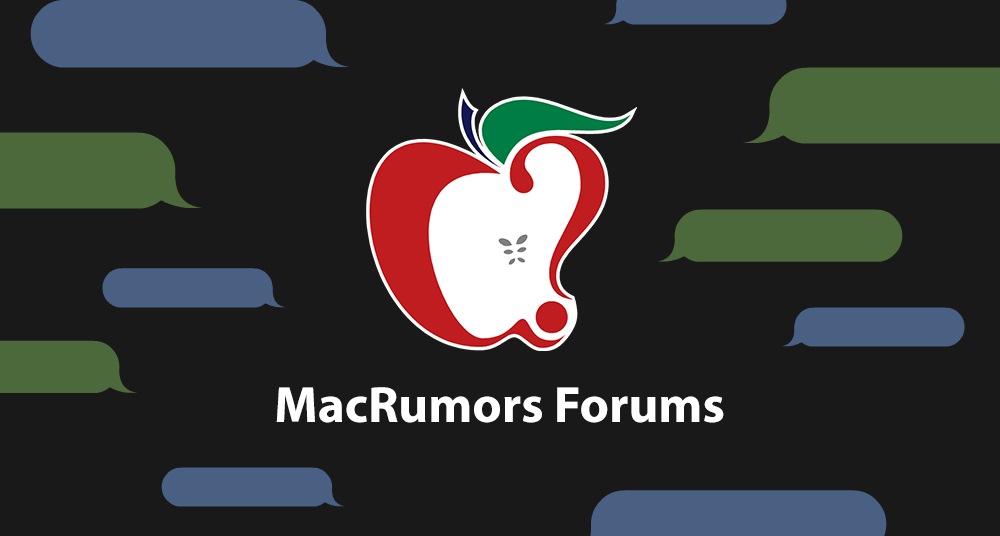 Sonnet unveiled a new u.2 NVME card that can hold 2 u.2 drives on the card. No fan. https://www.sonnettech.com/product/fusion-dual-u2-ssd/overview.html You can RAID 0 but you cannot boot the raid drive unfortunately... Interesting and tidy solution. It wastes a 16lane slot to some degree in...

forums.macrumors.com
Thread Update 2020-01-09
:
2019 First solutions supporting 4 u.2 drives: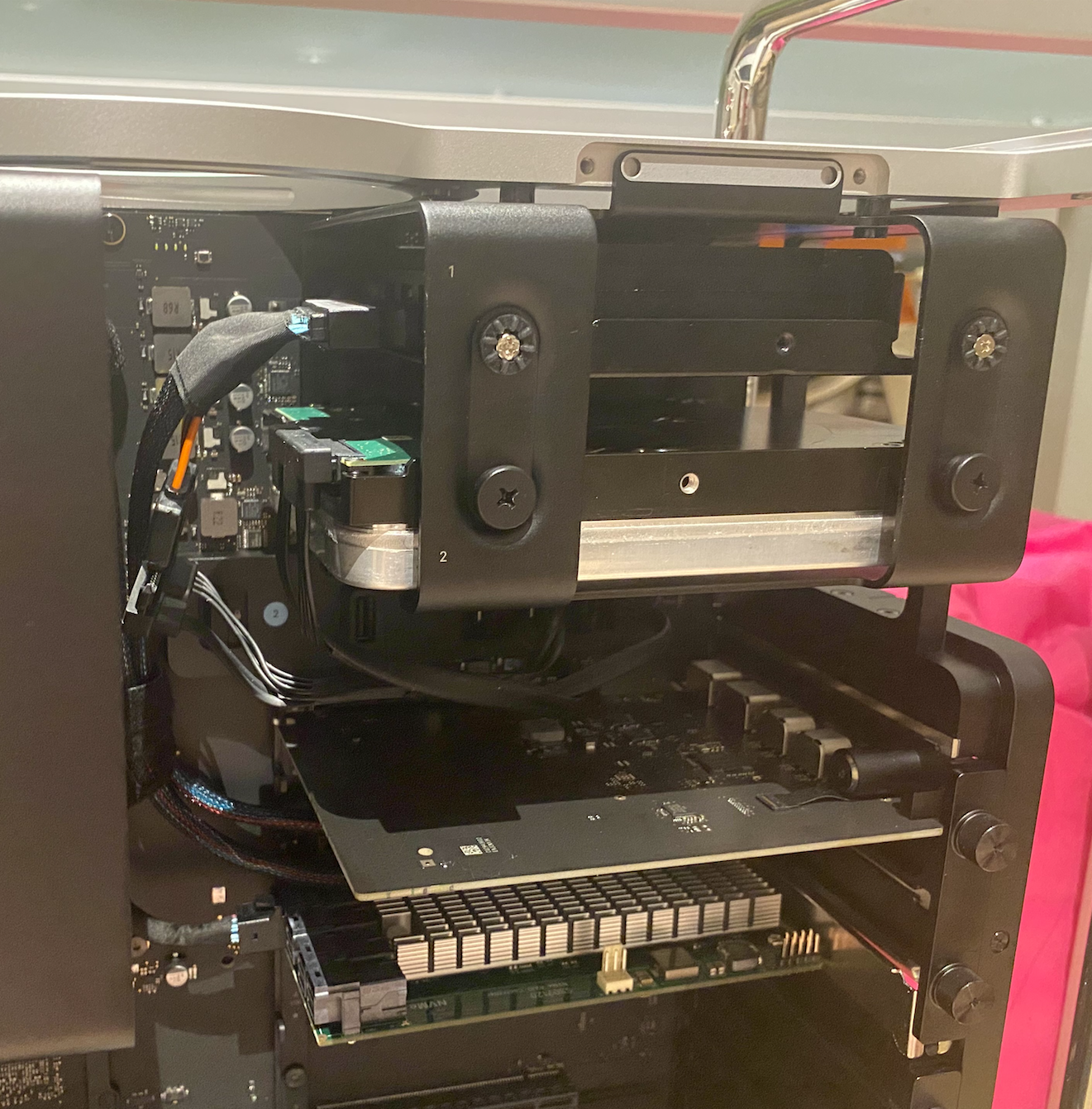 Ok so I got the drive. I got a bracket and it all seems to fit in decently tidy. Some pics: So I have the Pegasus J2i in there. Swapped the useless 8TB for a 16TB spinner. I got a 3.5" to 2.5" bracket. One note, the screws in the J2i that hold larger drives, are too big for both the 2.5"/3.5"...

forums.macrumors.com
Original Post
:
So micron has come out with some really much more affordable high capacity SSDs recently. For example, if you are in the market for a 7.68 TB SATA based Drive, I've seen this drive for under $1000:
https://www.amazon.com/gp/product/B07JQ2F2WG/ref=ppx_yo_dt_b_asin_title_o09_s00?ie=UTF8&psc=1
However, they have recently released drives with even greater capacity, and more importantly nvme read and write speeds. Even the 15 TB drive is now under $3300, which makes it compelling if still somewhat expensive:
https://www.guru3d.com/news-story/1...-offers-850k-iops-and-75-petabyte-writes.html
Performance-critical cloud and enterprise workloads demand consistently Fast throughput and immediate access to data. The Micron 9300 Series of NVMe SSDs delivers industry-leading sequential write performance with the lowest write latency on the market, to accelerate your datacenter to meet the g...
This drive uses what looks like a 2.5" drive form factor, but is called a U.2 form factor with a PCIe Gen3 x 4 NVMe interface, and is Capable of 3500 MB per second read and write speeds.
So the question is, is there a controller card that can make use of the drive's interface and form factor that works in a Mac Pro? Any pointers will be appreciated! Some details on many PCI options in this thread too: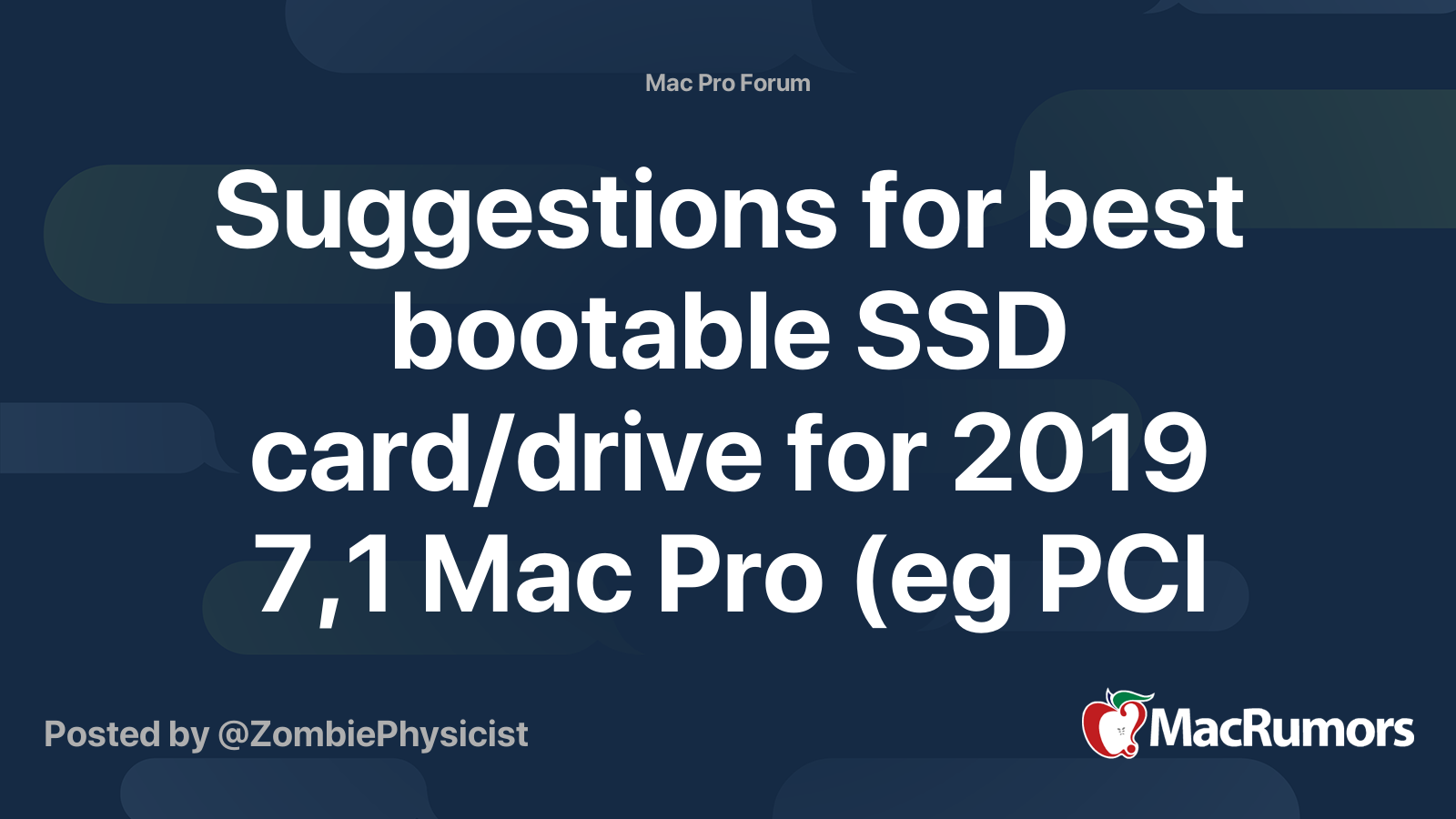 So I'm looking to use the 15tb micron 9300 pro drivehttps://www.amazon.com/Micron-15-36TB-Enterprise-Solid-State/dp/B07SK8GSYZ as my boot/main drive with the new 7,1 Mac Pro. Thread on that drive can be found here...

forums.macrumors.com
Last edited: